Petition to Change Hurricane Irma's Name to Ivanka Is Taking Internet by Storm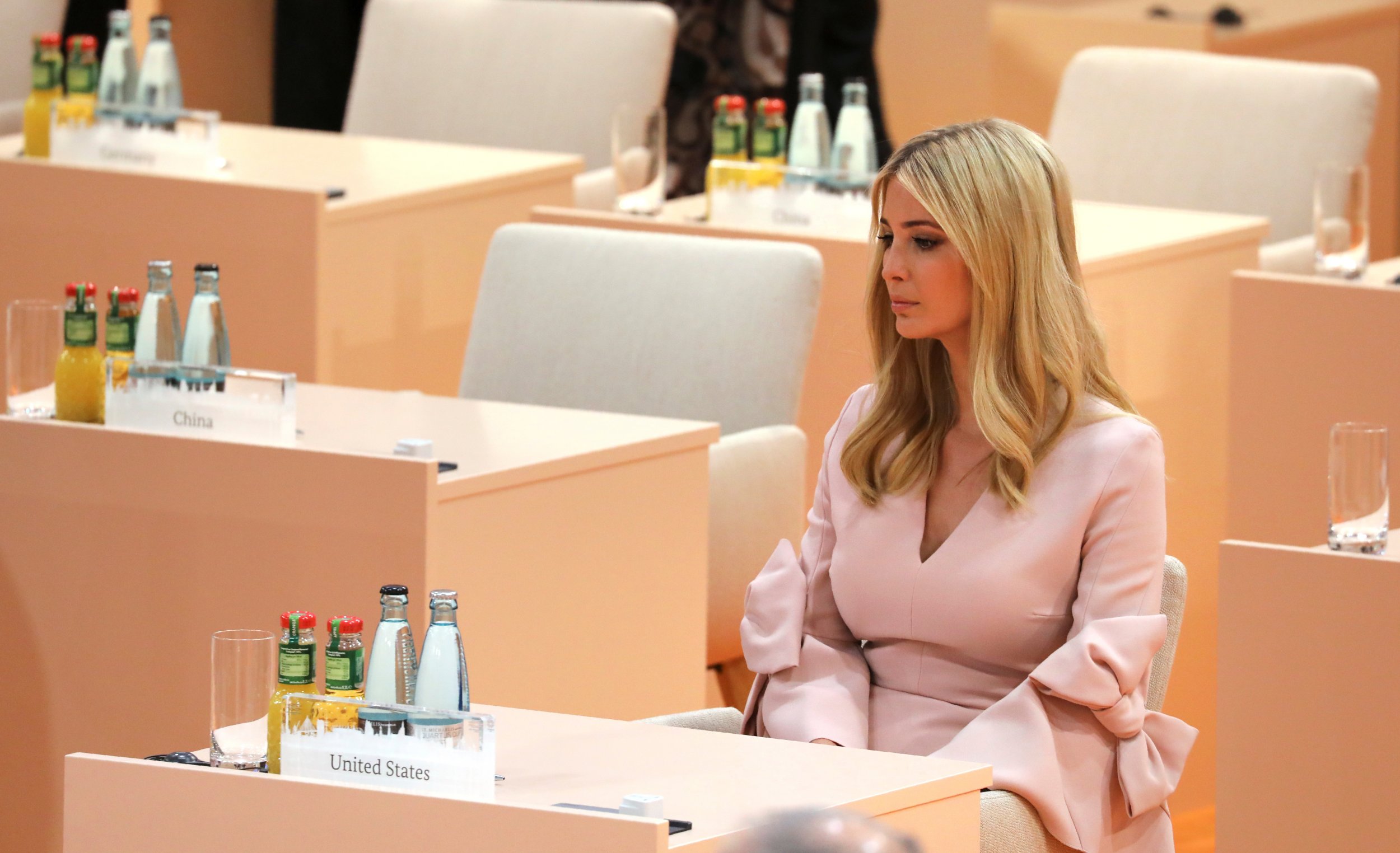 The social networking website Care2 opened an online petition letter Wednesday requesting the World Meteorological Association change the name of Hurricane Irma to Hurricane Ivanka, in reference to President Donald Trump's daughter. The petition, which aims to reach 10,000 signatures, has gathered more than 4,000 supporters.
The petition states that Ivanka Trump has done little to persuade the president to take an active role on climate change, despite her promise to speak to her father about the issue. "Ivanka Trump can say what she wants about climate change," the petition letter notes, "but as long as she quietly stands back, she remains complicit in the destruction we all face at the hands of her father's administration."
The petition letter goes on to say that the current administration "is on a fast track setting climate progress back, which will only exacerbate the effect of future storms," and it cites Trump's controversial decision to withdraw the U.S. from the Paris climate accord last June. In fact, Ivanka and her husband, Jared Kushner, were not present during Trump's statement, raising questions about Ivanka's real leverage inside the Oval Office, according to Politico.
The petition letter concludes by asking the World Meteorological Association to rename Hurricane Irma. "We need to put pressure on members of [the] Trump's administration to take real a stand [sic] for the health and safety of our world and generations to come." People from all over the country and the world, including Croatia and Australia, have signed on.
Ivanka Trump has experienced widespread criticism due to her lack of response to Hurricane Harvey, given that she appears to prefer tweeting about Trump's tax reform plan, according to Elite Daily.
Twitter users took a stab at Ivanka's lackluster take on environmental matters:
In addition, Donald Trump's take on environmental issues have raised eyebrows during his first months as president. With the support of a Republican-run Congress, he has rolled back 23 environmental rules that ranged from approving the construction of the Keystone XL pipeline on March 24 to lifting a freeze on coal leases, according to The New York Times. Trump cited federal overreach and onerous regulations as main reasons for his decisions.
Also, he appointed former Oklahoma Attorney General Scott Pruitt to lead the Environmental Protection Agency. During his tenure as attorney general, Pruitt worked alongside the fossil fuel industry to oppose Obama-era regulations and sued the EPA at least 14 times.