Petition Demanding $2,000 Monthly Stimulus Checks Surpasses 2.2 Million Signatures
A Change.org petition calling for monthly stimulus checks continues to gain momentum and is only about 800,000 signatures shy of its 3 million signature goal.
Stephanie Bonin, a Denver restaurant owner, started a petition for $2,000 monthly direct payments last year as the pandemic forced businesses nationwide to close down. Change.org, where the petition is hosted, considered it one of the top 10 petitions that changed 2020 and it continues to get tens of thousands of new signatures each week.
More than 2.2 million people have signed the petition, an increase of about 80,000 since May 8. As support for her petition grew, Bonin also advocated for Congress to pass other relief measures, including making the expanded Child Tax Credit permanent. President Joe Biden has backed making the expansion permanent.
To help families navigate the economic fallout of the pandemic, the American Rescue Plan, a $1.9 trillion relief package, upped the Child Tax Credit from $2,000 per child, to $3,600 for children under 6 years old and $3,000 for children between the ages of 6 and 17.
Instead of receiving the entire child tax credit when a taxpayer files their return, the Internal Revenue Service will send out half of what a taxpayer is estimated to be owed in monthly payments beginning in July. The other half of the tax credit will be distributed after the taxpayer files their 2021 taxes.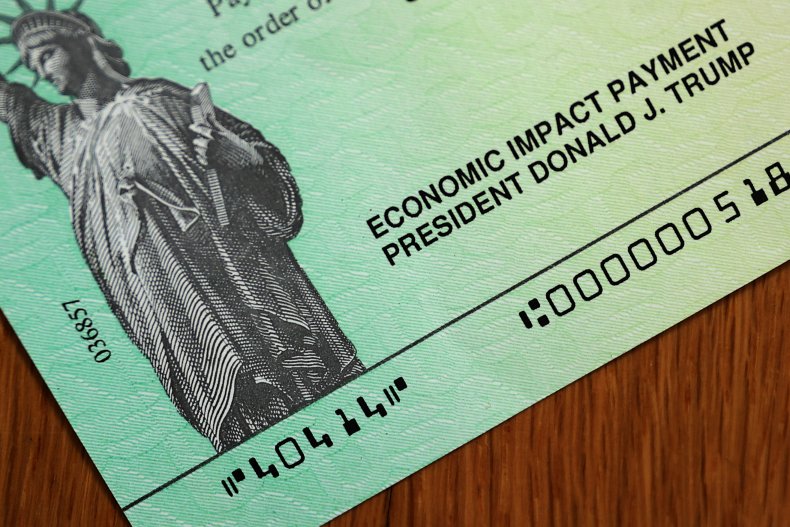 Bonin wrote in an update on the petition that "pandemic or not, working families still need help to make ends meet."
Bonin started the petition for the $2,000 monthly payment because she feared for her financial future when the world shut down to prevent the spread of coronavirus.
"The facts are, even successful small businesses can't go months with their doors closed," Bonin wrote. "But supplying Americans with monthly support until they can get back on their feet can save our communities from financial ruin."
Bonin pushed Congress to send out $2,000 payments for adults and $1,000 payments for children throughout the duration of the health crisis. Closing down was what business owners needed to do to keep the country healthy and Bonin said Congress needs to make sure they won't be "left financially ruined."
The Denver restaurant owner has posted regular updates over the past year. She's shared advancements the petition has made in garnering traction, instructions on how people can contact their representatives and reasons why she believes the $1,200, $600 and even $1,400 one-time payments weren't enough.
On President Joe Biden's inauguration day, Bonin posted in an update that it was "huge" that Vice President Kamala Harris supported recurring payments. In May 2020, while still a senator, Harris co-sponsored legislation that would send out $2,000 monthly payments retroactively from March through three months after the pandemic ended.
However, the White House hasn't publicly backed recurring payments and they aren't definitively on board with even a fourth stimulus check. White House press secretary Jen Psaki said Biden would look at a congressional proposal, but added stimulus checks "are not free."
Recurring payments do have some support in Congress, though. Nearly 60 House Democrats have signed letters addressed to Biden advocating for additional monthly relief and 21 Senate Democrats have urged him to consider the measure.