Petition For FBI to Investigate Bryan Singer Signed by Thousands
A petition calling for the FBI to investigate the "alleged" sex crimes of director Bryan Singer is gaining momentum on Change.org.
The X-Men, Unusual Suspects, and Bohemian Rhapsody director, 53, has had multiple allegations of sexual misconduct leveled against him but no action has been taken by authorities.
The petition, which had nearly 50,000 signatures at the time of reporting, states: "Bryan Singer has had allegations against him for sexual assault, abuse, and misconduct, mostly against minors for over two decades."
It adds: "He needs to be investigated for these alleged crimes."
Newsweek has reached out to Singer's representatives for comment.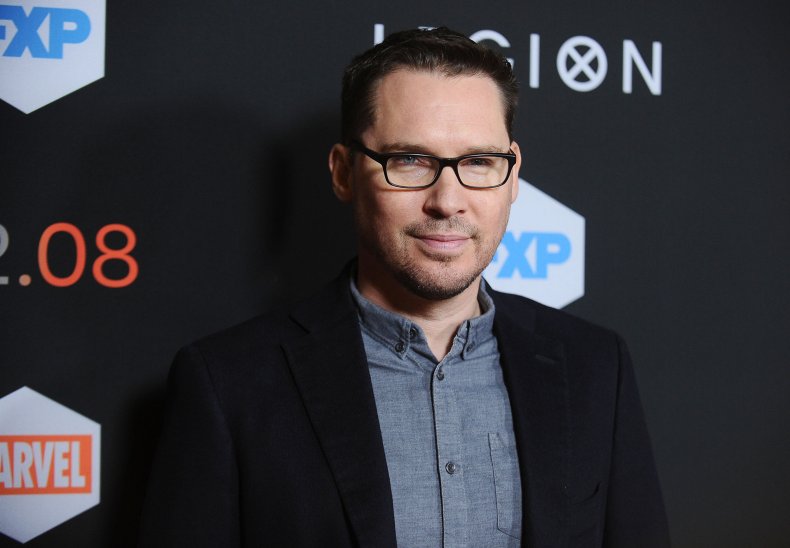 The petition comes as new allegations against Singer were made by comedian Elijah Daniel on Twitter. Daniels posted a damning thread calling out Singer as a pedophile and sex trafficker, accusing him of operating a "sex ring" using "young influencers."
Daniels details methods used by Singer and "his friends" or "recruiters" to allegedly lure young influences with the promise of trips of private jets and visits to movie sets.
He ended his thread with: "All this is alleged, but Bryan Singer is a very high profile and dangerous man who a lot of people are terrified to speak out against, he has been continued to be given a platform and he is f***ing awful. i just want y'all to be aware he is changing his tactics. stop supporting." Daniels also shared the Change.org petition.
In January 2019, The Atlantic published an investigative report into Singer and the allegations made against him, with on the record accounts from victims.
The director maintained his innocence however, and released a statement at the time, saying, the article "rehashes claims from bogus lawsuits," and deeming it a "homophobic smear piece."
Some cases brought against Singer have been settled out of court and he has suffered some repercussions in his professional life, most recently when his name was omitted from Bohemian Rhapsody award accreditations—Best Picture at the 2019 Oscars, and Outstanding British Film at the BAFTAs the same year. GLAAD Media Award removed the biopic from the nomination list altogether.
Singer was also fired from the film shortly before its completion. He was also dropped from his role as Executive Producer on FX series, Legion.
The Time's Up movement called on Singer to be investigated in 2019 amid his firing from Bohemian Rhapsody.
The organization released a statement at the time reading: "The recent allegations regarding Bryan Singer's behavior are horrifying and MUST be taken seriously and investigated."