Petition to Make Juneteenth a National Holiday Eclipses 300,000 Signatures
A Texas woman's online petition to persuade Congress that Juneteenth is worthy of being a national holiday has drawn more than 300,000 signatures.
The petition was created in late 2019 by Opal Lee, 93, to give Americans a way to celebrate freedom for all, her granddaughter Dione Sims told Newsweek.
As of Thursday afternoon, over 316,000 people have signed the "Make Juneteenth a National Holiday in 2020" petition on the Change.org online platform. But Sims said Lee would like to see 500,000 signatures or more.
"This is why we created the petition because we wanted to bring online awareness, that this is not just an old lady in tennis shoes," Sims said. "There are other's who want this to happen, too."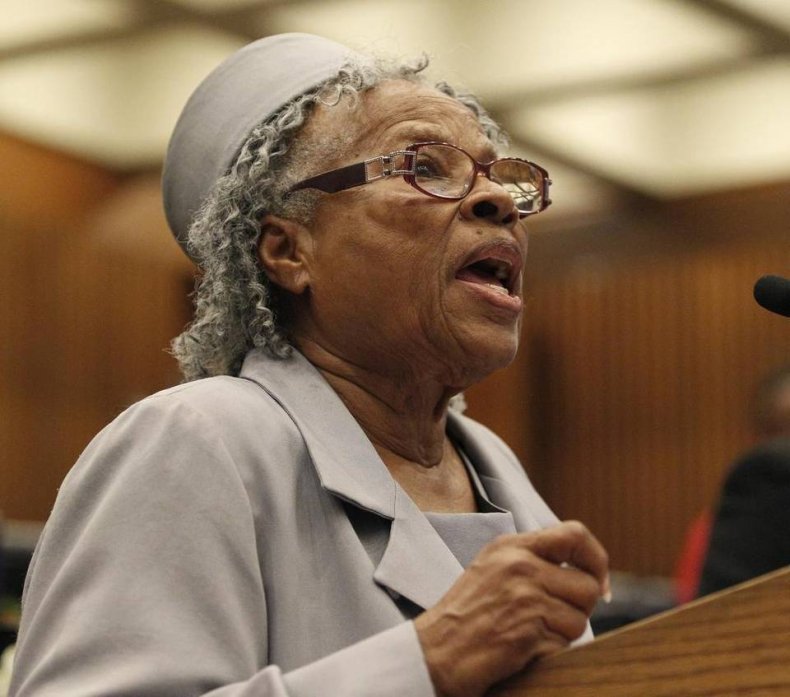 Juneteenth is celebrated in 46 states and commemorates the arrival of Union General Gordon Granger's arrival in Galveston on June 18, 1865 at the end of the Civil War. The following day, Granger issued a federal order advising that all slaves were free in accordance with President Abraham Lincoln's issuance of the Emancipation Proclamation in 1863.
Sims said Lee has had a goal of seeing Juneteenth become a national observance since 2016, the same year Lee vowed to walk to Washington, D.C. to draw attention to the importance of Juneteenth.
Sims said her grandmother's health and the divisiveness of the 2016 election prevented that walk. Instead, Lee embarked a tour of communities that observed Juneteenth as a state observance an urged people to sign the petition.
Between 2017 and 2019, Lee traveled to 20 U.S. cities and walked over 130 miles in parades and walks to draw support, Sims said, adding that they knew more had to be done.
"That's why we created the online petition," she said. "Her original goal was to get 100,000 signatures and now we are over 300,000."
If Lee reaches her goal, Sims said they will work to have legislation to update U.S. Code 36, which is the list of official observances in the U.S., such as Flag Day, Mother's Day, sand Veterans Day, to also include Juneteenth.
"We are not looking for a federally paid holiday; just an observance day," Sims said. "We don't want the money, just the recognition, and the chance to speak with young people, so they know [the history]."
Sims said Lee's dream is to see all Americans celebrating freedom between Juneteenth on June 19 and Independence Day on July 4.
Sims said once the petition reaches its goal, they plan to begin actively reaching out to lawmakers to make Juneteenth a truly American holiday and observance.
"For this to be inclusive, the template for this needs to be that all Americans can celebrate the freedom of the slaves," she said. "We can take that petition and say, 'look at what the nation is saying; look at what your constituents are saying,'"