Petition to Save Death Row Inmate Nate Woods Surpasses 100,000 Signatures As Execution Approaches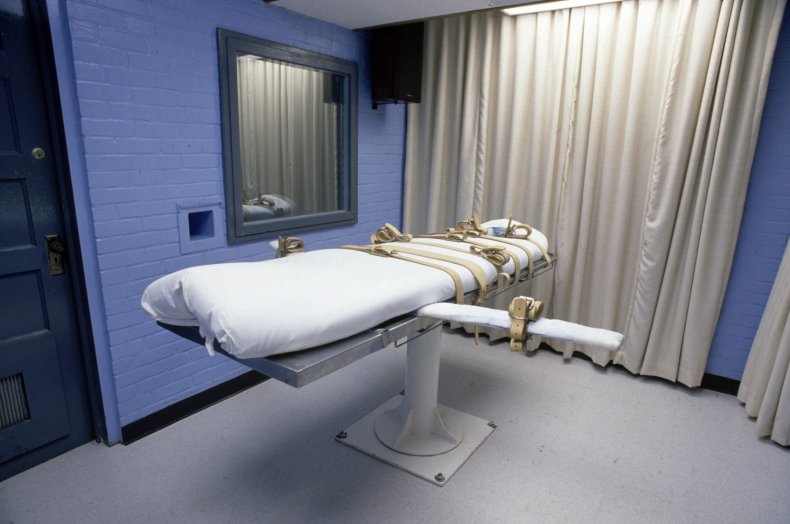 A petition to save death row inmate, Nathaniel "Nate" Woods, has garnered over 100,000 signatures, just a few hours before his scheduled execution time. Woods is scheduled to die by lethal injection at 6 p.m. ET.
The petition, on SaveNate.com, allows users to send a letter to Alabama Governor Kay Ivey, asking her to grant a reprieve for Woods.
"Nathaniel Woods is going to be executed on March 5th, for a crime he did not commit. He was wrongly charged and wrongly convicted, and may soon be wrongly executed," the website writes. "This injustice is unacceptable. We need to fight together to save Nate Woods."
In 2005, Woods was convicted of killing three police officers in 2004, but his family members, supporters and co-defendant, Kerry Spencer, who was also convicted of murder, remain adamant that he is innocent.
"Nathaniel Woods is 100% innocent," Spencer, who confessed to being the gunman that killed the three police officers wrote in a letter ahead of Woods' execution. "I pray that my words don't fall on blind eyes or deaf ears. Don't allow another innocent man [to] be executed."
Despite the confession by Spencer, Alabama's state attorney general believes that the penalties handed to Woods are just.
"Nathaniel Woods was correctly found guilty and sentenced to death by a jury of his peers, and that sentence is set to be carried out tomorrow; that is justice is set to be carried out tomorrow," Steve Marshall, Alabama's attorney general, wrote in a recent statement.
In addition to the petition, a number of other activists are speaking out against Woods' impending execution.
A petition on Change.org, titled "Nathaniel Woods is innocent: stop his senseless execution," has received nearly 90,000 signatures.
Martin Luther King III and Kim Kardashian have also spoken out in support of stopping Woods' execution.
"WE NEED YOUR HELP. Nate Woods is about to be executed in Alabama. This is an injustice, and we need to make sure the public is aware. Please retweet, tag @GovernorKayIvey, and use the hashtag #SaveNate. This is my letter to the governor after she denied my phone call," King wrote on his Twitter with a picture of his letter.
"#NathanielWoods is scheduled to be executed in Alabama TONIGHT for murders he did not commit. Join the broad coalition – including members of the jury and relatives of the victims – in urging @GovernorKayIvey and @AGSteveMarshall to stay Nate's execution," Kardashian wrote to her Twitter.