Petition to Stop Former NFL Quarterback Michael Vick From Serving As A Pro Bowl Captain Has Over 4,000 Signatures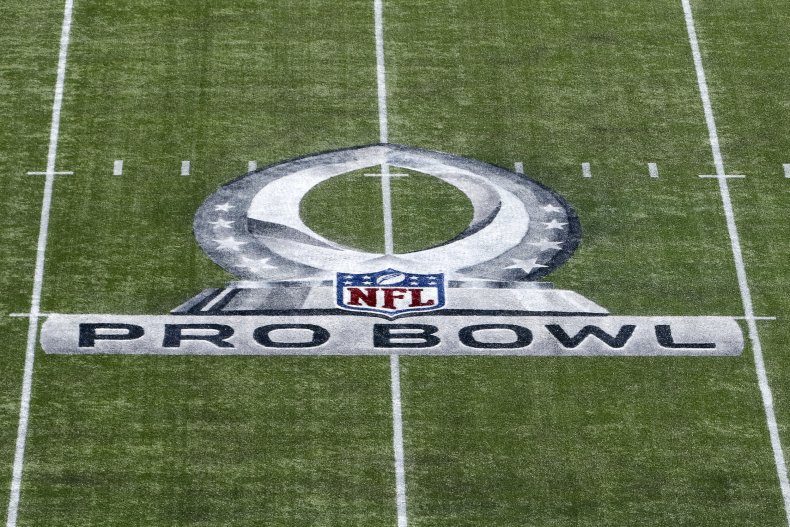 A petition to remove former NFL quarterback Michael Vick from the list of captains at the 2020 Pro Bowl has garnered over 4,000 signatures.
The petition comes after the NFL announced on Monday that Vick will be one of the four captains for the January game between the best players from the NFC and AFC. The three other captains include Hall of Famers Terrell Davis, Darrell Green and Bruce Smith.
The petition, posted on Change.org, aims to remove Vick's name from the group of captains with a focus on his past issues of animal abuse. "Mike Vick does not deserve the honor of being Pro Bowl Captain," the creator of the petition, Aladdin Nation, wrote. "He is a convicted felon and known animal abuser."
The petition also talks about Disney, the parent company to ABC and ESPN -- the networks which traditionally televise the game and several other Pro Bowl events,"is this who we want our children to look up to? Disney, how could you condone this?" the petition asks.
In 2007, Vick, a former Atlanta Falcons quarterback, was found guilty of one count of killing dogs and one count of promoting dog fighting, leading to a 23-month prison sentence and an indefinite suspension from the NFL. Following his release from prison, Vick was given a conditional reinstatement to the league from NFL Commissioner Roger Goodell and joined the Philadelphia Eagles in 2009. Vic played in the NFL for seven more seasons.
Despite Vick's efforts to improve his public image such as partnering with a humane society and working as an NFL analyst for FOX Sports, many still believe that he remains a violent and cruel person. There is no mention of Vick's conviction in the NFL's announcement of the Pro Bowl captains, though the press release did mention Vick's career stats.
The petition's creator, Michele Schaffer, called Vick's selection a "poor choice" by the NFL when Newsweek spoke to her on Wednesday.
When creating the petition, Schaffer said she used the name of her rescue dog, Aladdin Nation. Aladdin, Schaffer said, was adopted from a shelter that rescues dogs subjected to abuse and harm.
"What he [Vick] did was beyond horrible and he does not deserve to be honored by the NFL in any shape or form," Schaffer said, adding that the news of Vick being selected as a Pro Bowl captain made her "sick."
"There are so many reasons why the NFL shouldn't allow Vick to be a captain it makes it hard to find a reason why they should," Schaffer added.
The petition suggests that former NFL long snapper Jon Dorenbos be named Vick's replacement but while speaking with Newsweek, Schaffer also suggested former players Warrick Dunn, Vince Papale, Malcom Jenkins and Torrey Smith.
"There are so many guys out there that do so much good stuff," Schaffer said. "It is really disheartening that they chose [Vick]."