Petition to Stop Mark Zuckerberg From 'Colonizing' Hawaii Island With His New Mansion Goes Viral
A new petition urging Facebook CEO Mark Zuckerberg to stop "colonizing" Kauai, Hawaii, has garnered over 150,000 signatures.
"Mark Zuckerberg is the sixth richest man in the world…and he is suing Native Hawaiians in Kauai for their land so he can build a mansion," the Change.org petition read. "Hawaiians are already mistreated enough as is. We need to let them have this. Their land is important to them. He's building a mansion to what? Live in Kauai for two months out of the year? This is inhuman. It is sick. He needs to be stopped. He could literally build a house anywhere else. There are plenty of open spaces no one has claimed. Yet he has to pick a place where people are trying to make a living and support their families? It's disgusting. Don't let the privileged steal things that don't belong to them any longer."
The petition added that those who sign it "could potentially save lives and families."
"Don't stay silent about this just because he's rich. The rich have enough already. They're greedy. This is greedy. He has ten homes already. INCLUDING surrounding properties to insure his privacy. He has enough. Like this is ridiculous," it continued.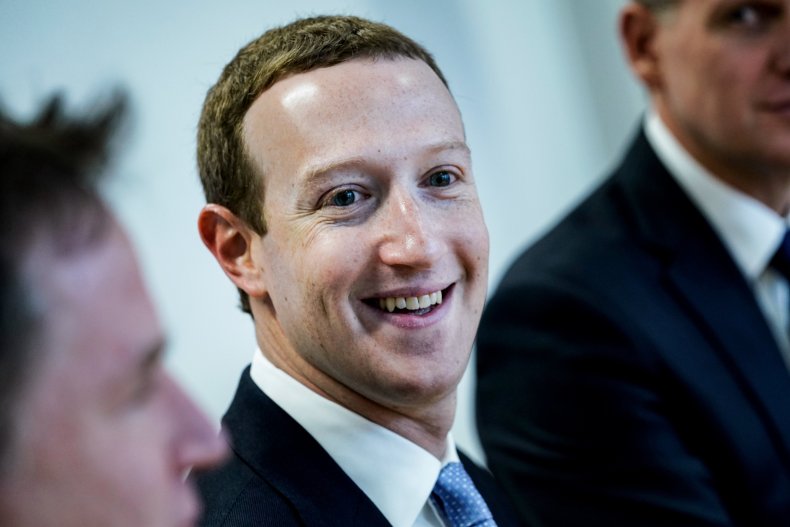 Zuckerberg and his family currently own a 700-acre, $100 million mansion on the north shore of Kauai.
In an email response to Newsweek, a spokesperson for the Zuckerberg family office stated that "the premise of this petition is false."
"Mark is not suing native Hawaiians and no one has been forced off of the land. At the beginning of 2017, Mark withdrew as a plaintiff from the process to clear title on the land he purchased in Kauai. Before Mark acquired the land, it was set to be subdivided by a commercial developer and built into 80 homes. Instead, the property is being used as a working ranch and family retreat, designed in partnership with local families and experts to help create and maintain sustainable agriculture activities while preserving its natural beauty and protecting native wildlife."
The statement continued: "Portions of the land are leased to local farmers and other portions are set aside as protective areas for endangered native species. The buildings on the land will cover about 1 percent of the land or less. Beyond the ranch, Mark and Priscilla have made commitments to Kauai charitable organizations that help to improve the island's education and health care systems, promote conservation and help to promote efforts to recover from flooding and COVID-19."
In 2017, when Zuckerberg first bought the land in Kauai, he filed several "quiet title" lawsuits, which sought to discover the ownership of plots of land. Shortly after filing the lawsuit, Zuckerberg faced backlash from Hawaiian citizens, prompting him to drop the lawsuit, and he explained his decision in an op-ed published in Kauai's newspaper, The Garden Island.
"To find a better path forward, we are dropping our quiet title actions and will work together with the community on a new approach," Zuckerberg wrote. "We understand that for native Hawaiians, kuleana are sacred and the quiet title process can be difficult. We want to make this right, talk with the community, and find a better approach."
Despite the lawsuit being dropped in 2017, following his sighting in Kauai, many have taken to Twitter to share the petition and criticize the Facebook CEO, accusing him of continuing to "colonize" the area.
"mark zuckerberg continues to harass & sue hawaiian families for their land in an attempt to colonize kauai. on top of the hell he's already put many families through to obtain the land he has now. this community does NOT want him here. please sign + share," Twitter user Courtney Jaye wrote.
The petition comes amid as hundreds of companies across the globe have joined in a boycott against advertising on Facebook, as many believe the social media site fails to hate speech and misinformation. Companies such as Coca-Cola, Starbucks and Verizon have pulled ads from Facebook.
Updated July 2, 2020, 2:09 p.m. ET, to include a statement from a spokesperson for the Zuckerberg family office.