Petition Wants Wayfair Conspiracy Investigated by the Government
The conspiracy theories surrounding home goods and furniture retailer Wayfair haven't been swept under the rug just yet. A person, only listed as S.P., filed a petition through the White House to have the federal government investigate accusations of human trafficking against the online superstore.
Launched on Sunday, the petition states: "We the people request the Government of the United States to address the concern of the public as it pertains to Human Trafficking and the correlation in prices of items sold on Wayfair.com and Amazon.com Along with the concern of the possible selling of underage children coordinated with the prices set. We request a statement by the White House to be made detailing these efforts made as it pertains to the request hereto."
The petition had a goal of 100,000 petitioners needed to get a response from the White House. At time of post, only 160 individuals had signed.
Newsweek was unable to obtain a response from the White House.
The petition comes after Wayfair made waves on social media after the company was mentioned in the Conspiracy subreddit. In the thread, Wayfair was accused of being involved in a human trafficking scandal and selling young women under the guise of incredibly expensive cabinets and other goods.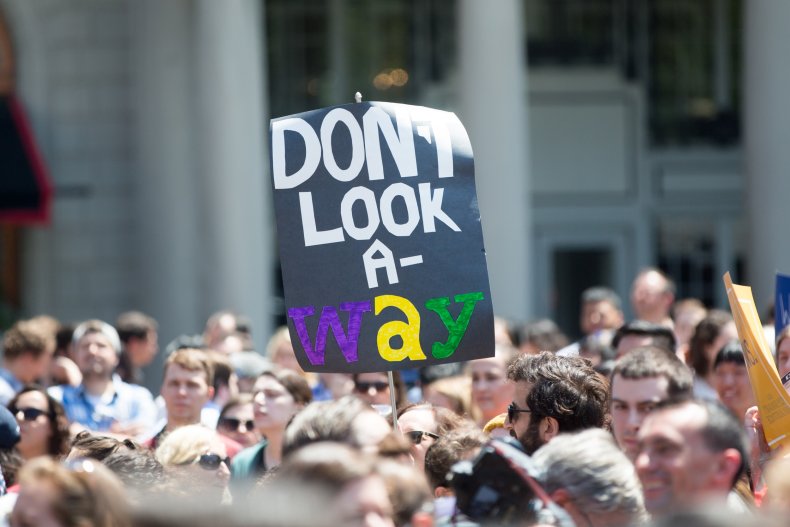 "Is it possible Wayfair involved in Human trafficking with their WFX Utility collection? Or are these just extremely overpriced cabinets? (Note the names of the cabinets) this makes me sick to my stomach if it's true," redditor PrincessPeach1987 posted on Thursday, along with a photo of cabinets featured on Wayfair's mobile website.
The conspiracy theory has been touted on other social media outlets including Twitter, on which some users noted the names of the products—like the "Neriah" storage cabinet and "Alyvia" storage Cabinet—were closely related to human names. Some people went as far as to suggest that the items were named after actual missing persons. Many of the products called into question were a part of Wayfair's WFX Utility collection, which specializes in garage and storage equipment.
Wayfair staunchly denied the claims and previously stated, "There is, of course, no truth to these claims."
"The products in question are industrial grade cabinets that are accurately priced. Recognizing that the photos and descriptions provided by the supplier did not adequately explain the high price point, we have temporarily removed the products from site to rename them and to provide a more in-depth description and photos that accurately depict the product to clarify the price point," the statement continued.