Petraeus Sentence: Two Years Probation, $100,000 Fine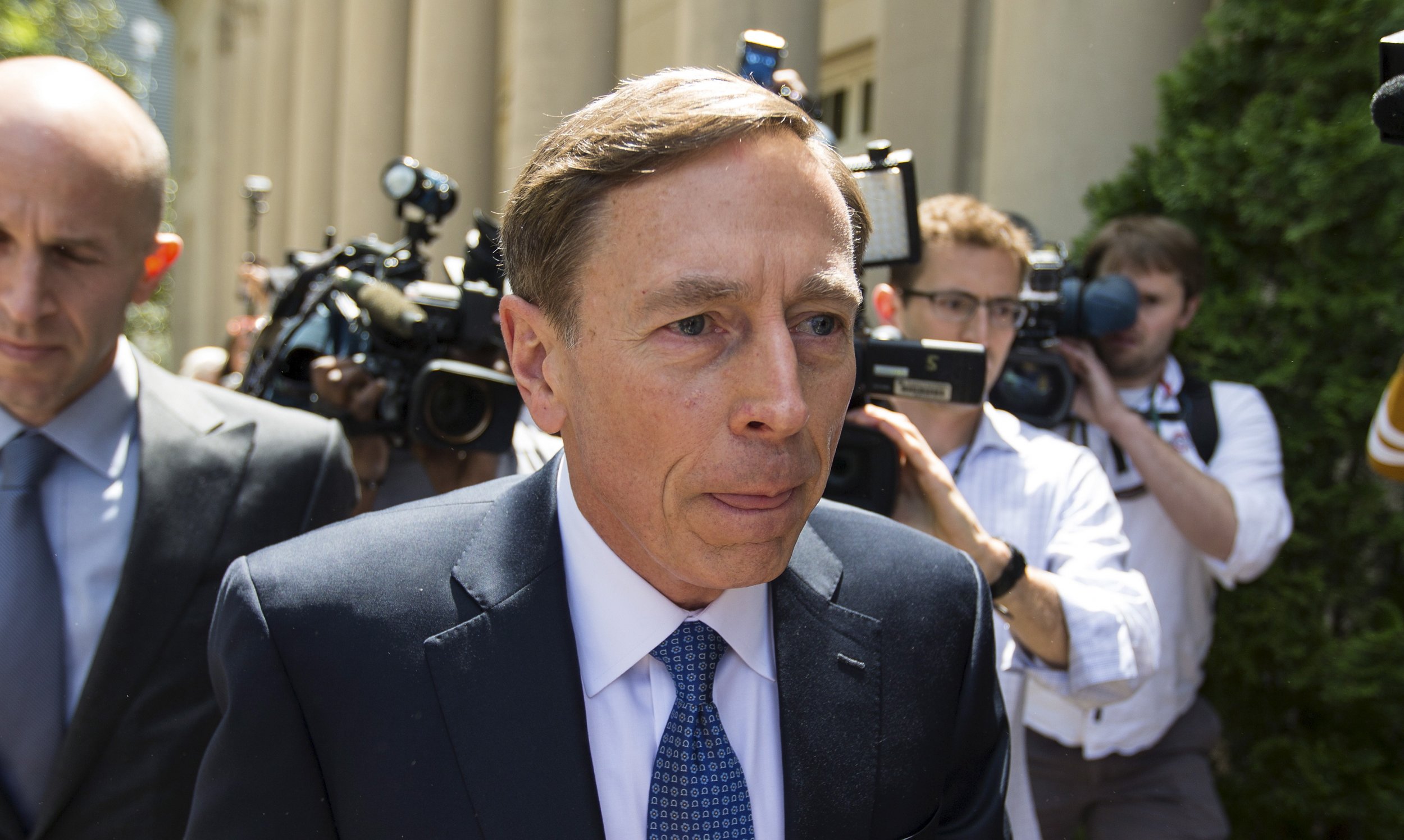 Retired General David Petraeus received two years probation and a $100,000 fine for violating the Espionage Act. He pled guilty to leaking highly classified journals to his biographer, Paula Broadwell, in a North Carolina court today. Petraeus was involved in a romantic affair with Broadwell at the time.
Petraeus admitted to leaking the journals when he agreed to enter into a plea agreement with federal prosecutors in March. The crime of "unauthorized removal and retention of classified material," carries a maximum of one year in prison. But, in exchange for Petraeus pleading guilty, prosecutors agreed not to press the court for jail time.
Petraeus also admitted to lying to FBI agents investigating the leak, a crime which carries up to five years in prison.
President Obama said there was "no evidence" that Petraeus's leaks compromised national security, but many argued that the Justice Department gave the former general preferential treatment. Other government leakers, such as Chelsea Manning, who was sentenced to 35 years in prison for leaking documents to WikiLeaks, have received much harsher punishment.