America's Pets Are Fat and They Are Getting Fatter: 'Obesity Is the Single Biggest Threat to Our Pets' Health'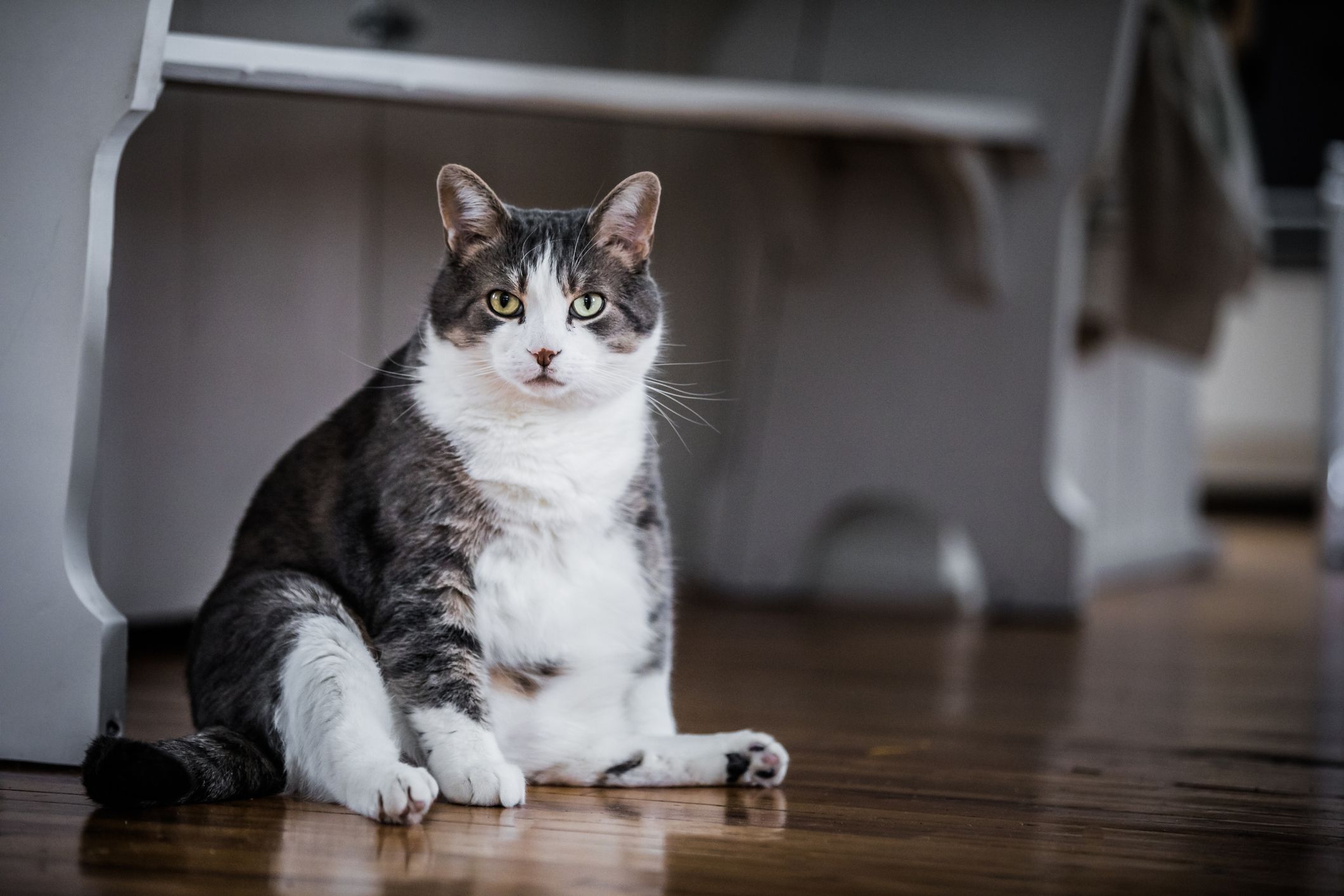 If you think your pet might be too pudgy, you certainly aren't alone. A nationwide survey suggests that more than half of U.S. dogs and cats are overweight or obese.
Pet obesity rates plateaued last year, with confusing nutritional advice making it harder for owners and even vets to keep pets at a healthy weight, the Association for Pet Obesity Prevention revealed Tuesday.
Nearly 60 percent of cats and more than 55 percent of dogs last year were classified as overweight or obese in a clinical survey carried out by the non-profit in October 2018. APOP included results from 1,560 dogs and 646 cats in 41 states.
Using pet population estimates from the American Pet Products Association, APOP concluded some 56 million cats and 50 million dogs across America may be carrying extra pounds.
Particularly worrying, veterinarian and APOP president Ernie Ward told Newsweek, was an increase in the percentage of cats classed as obese, compared to those who were overweight. "These pets are at the greatest risk of weight-related disorders," Ward said.
As well as affecting an animal's quality of life, carrying extra weight puts pets at risk of developing health problems like osteoarthritis, diabetes, kidney disease and cancer. It can even reduce life expectancy by up to two years, Ward explained. "Obesity is the single biggest threat to our pets' health and well-being," he said.
APOP also quizzed 1,156 owners and 574 vets on how they approached their pets' weight. Nearly 70 percent of owners and 80 percent of vets had tried to trim their animals' waistlines, with varying rates of success.
Most people reduced the amount of food their pets ate, with 38 calling the method "very effective" and 33 percent reporting it was "somewhat effective." Low-calorie and prescription weight loss diets received poorer results, with half of vets and 70 percent of owners saying they hadn't tried a prescription weight loss diet.
The majority (68 percent) of owners wanted their vets to recommend a diet to help keep their pets in good shape. But less than 40 percent said their animal doctors had actually suggested such a diet over the past year.
A wealth of factors beyond diet and exercise can contribute to an animal's weight, Ward explained. Hormonal imbalances, genetics and even the state of a pet's microbiome—the genetic material of the army of microorganisms that live inside and outside an animal's body—can influence its weight.
Although most pet owners told APOP they believed their vets were "knowledgeable" about their animals' dietary needs, 40 percent said they hadn't received any nutritional advice on vet visits.
Owners worried about their own pet's weight should work with their vet to create a "sensible and sustainable" weight-loss program, Ward told Newsweek. "Veterinarians need to expand their advice beyond 'feed less and exercise more' and search thoroughly for other causes."