46 Percent of Social Media Users 'Worn Out' By Volume of Political Content Online
As the 2020 presidential campaigns begin in earnest and the national media devote ever more attention to the exchange of jabs between the White House and Democratic candidates, many social media users aren't coping well with the frenzy of political content.
According to a new survey from the Pew Research Center, 46 percent of adult social media users in the U.S. feel "worn out" by the sheer number of political posts they encounter. This is nine points higher than when this question was surveyed in the summer of 2016, just as the heated Clinton-Trump presidential contest was gripping nearly every corner of the news cycle.
Only 15 percent of users reported enjoying the large volume of political content on social media.
"Across every major demographic group, there is more exhaustion than excitement over seeing political content on social media," the report found.
But one interesting divergence involved a break down along racial lines. Pew determined that "white social media users are particularly likely to express fatigue."
More than half of white users—52 percent—feel worn out by political posts. Overall, only 36 percent of non-white users felt the same way.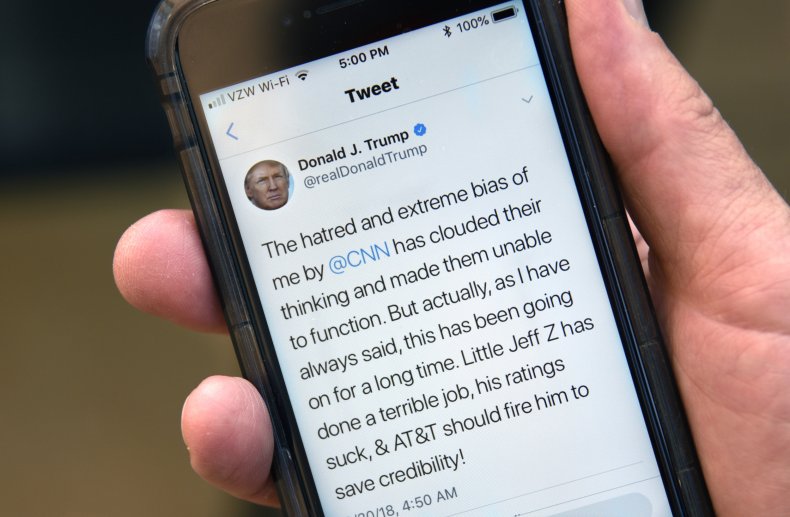 A previous Pew survey from 2018 found that white social media users were less likely than non-white users to report that social media was an important part of their political engagement. This suggests that non-white users are more primed for exposure to political content and are, perhaps, more able to grapple with the incursion of politics into social media in recent years.
Though their party has institutional control over the White House and U.S. Senate, Republicans were eight points more likely than Democrats to say that they feel worn out by the amount of political content they encounter on social media.
As a possible explanation for the commonplace exhaustion among social media users, the platforms on which users engage are not generally seen as being very productive. In 2019, 68 percent of social media users say engaging about politics with differently minded users is "stressful and frustrating." Only 27 percent find engaging with political opponents "interesting and informative."
White users, again, are more likely than non-white users to express frustration when interacting politically with other users they disagree with.
Another Pew study from 2019 found that more than 80 percent of Americans think the character of the American politics has become more negative in the last few years. This perception, accurate or not, likely trickles down to the user experience on social media platforms, explaining the reported weariness in interacting with differently minded users about politics.