PewDiePie Dropped by Disney Over Anti-Semitic Content In His Videos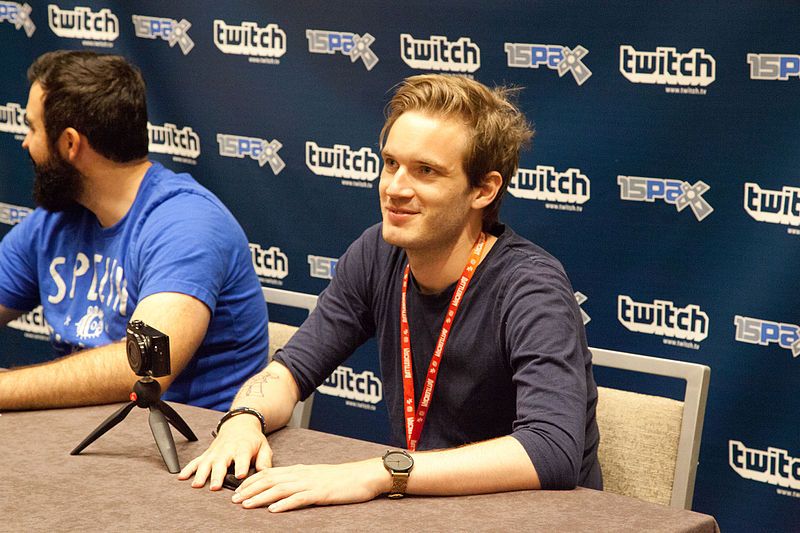 Felix Kjellberg—aka PewDiePie—was dropped by Disney on Monday, following controversy surrounding one of his recent videos, which featured an anti-Semitic joke.
PewDiePie is unquestionably the most successful YouTuber. His Let's Play videos—in which he plays videogames while commenting on them—have garnered him 53 million followers and billions of views, racking up $15 million just last year.
On January 11, he recorded a video in which he hired two men from India using the freelancer website Fiverr to hold up a sign that said "Death to All Jews." PewDiePie has since deleted the video from his channel. The Wall Street Journal found nine other videos with similar jokes or Nazi imagery in the last six months. One video shows Hitler giving a speech; another features a man dressed as Jesus, whom PewDiePie hired on Fiverr to say, "Hitler did nothing wrong."
Related: Five Playstation VR games to keep an eye on
The vlogger responded to the controversy in a blog post on Sunday. "I was trying to show how crazy the modern world is, specifically some of the services available online," he wrote. "I picked something that seemed absurd to me—that people on Fiverr would say anything for 5 dollars."
He added: "I am in no way supporting any kind of hateful attitudes."
After the Journal reached out to Disney for comment regarding the videos, the company severed its relationship with the vlogger, calling the videos "inappropriate." Up until this point, he had been working with the company through Maker Studios, a digital video network owned by Disney.
The men in the Fiverr video from January 11 have also apologized, explaining: "We don't really know what the message means."