Felix "PewDiePie" Kjellberg has been a Let's Player, a commentary channel, controversial figure and, most recently, a Minecraft gamer. The YouTuber, who has nearly 100 million subscribers and is a figurehead on the platform, has spent some time away from doing Meme Reviews with Elon Musk and commentating on cringle compilations to dive into the world of Mojang's voxel empire.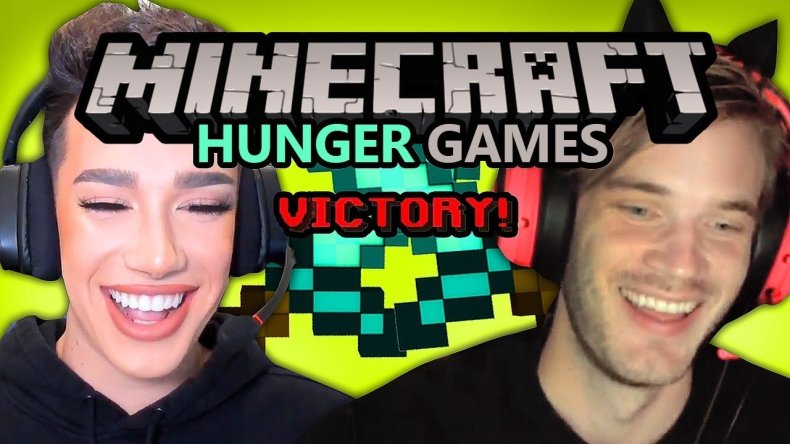 On June 21, Kjellberg posted his first Minecraft video in almost a decade. The oldest video left uploaded on the PewDiePie channel is a two-minute Minecraft clip showing a zombie stuck in a friend's house is from October 2010. With nearly a decade of YouTube algorithm knowledge under his belt, he seems to be ready to return to one of the most popular franchises in gaming.
Fans immediately fell in love with the new Let's Play series, following Kjellberg and his dog Sven as they collect materials, defeat Creepers and paint a house in the colors of the Swedish flag. The first video pulled in 17 million views with the other 16 subsequent videos pulling in 10 million a piece.
What originally started out as a week of content has quickly taken over Kjellberg's channel. There's new Minecraft-inspired merchandise on the PewDiePie store and his subreddit, PewDiePieSubmissions, has flooded with Minecraft memes. Notch, the deposed creator of Minecraft, even tweeted about how much he is enjoying this new series.
In a move that brought multiple sides of the YouTube ecosystem together, make-up vlogger James Charles teamed up with PewDiePie to play some Minecraft together. Noted drama monger Daneil "Keemstar" Keem hosts a weekly "Minecraft Mondays" tournament and featured the pair competing in a Hunger Games style event. Calling themselves "Team Fister Sister" as a combination of Charles' catchphrase and PewDiePie's "brofist" symbol, the pair have created content that combines two unique worlds. They even reunited for a second video on the PewDiePie channel.
As games come and go, so do influencers. Someone like PewDiePie comes along only once in a generation, capturing millions of viewers with his videos. The fact that this many people wanted to see him return to his gaming roots is enough to show their personal connection with Kjellberg. Memes and story lines are created, inspiring fan art and videos. It's not just some guy sitting in front of his computer taking car of his voxel dog Sven; it's a movement.