PewDiePie Signs Live Streaming Exclusivity Deal With YouTube
Felix "PewDiePie" Kjellberg has announced an exclusive live streaming deal with YouTube. Kjellberg is arguably the most successful content creator on Google's video-sharing platform, currently having over 104 million subscribers that he jokingly describes as his "nine-year-old army." There is no set time or date as to when this exclusive live-streaming partnership will dissolve.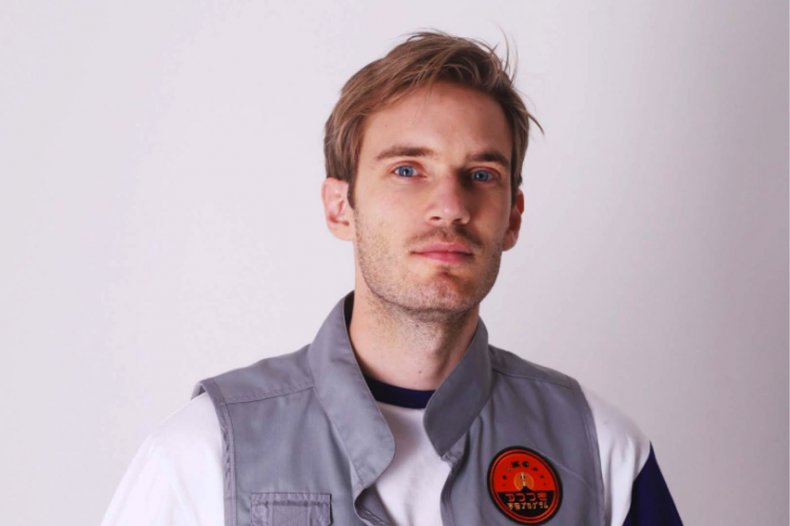 "Live streaming is something I'm focusing a lot on in 2020 and beyond, so to be able to partner with YouTube and be at the forefront of new product features is special and exciting for the future," Kjellberg said in the press release.
The release did not mention when Kljellberg will start live streaming or what his schedule might be. The content creator has yet to release a video talking about the deal - his daily upload was spent on explaining why he uploaded a 10 year old video about Call of Duty by accident.
This isn't the first live-streaming exclusivity deal Kjellberg has made. In April of 2019, DLive announced that Kjellberg would be streaming solely on their platform. The live streaming site built around its Lino blockchain cryptocurrency is a popular destination for controversial content creators who have been banned from other websites. In a statement to Newsweek at the time, a DLive spokesperson said that "there is no disclosed length, as of now" for the deal. Kjellberg streamed rarely from the app after the initial announcement, choosing to create videos for his YouTube channel instead.
This partnership makes complete sense for both Kjellberg and YouTube. The video hosting platform has struggled with live streaming content, falling behind other websites like Twitch in terms of accessibility and potential viewership. Finding a live stream on YouTube can be difficult unless you know which channel you are looking for, with no real dedicated spot on the home page for streamers you might be interested in.
Kjellberg can continue to expand his massive empire with YouTube live streams, allowing his already engaged fan base to find him easily. Playing Minecraft with fans in real time or cringing to memes created by his subreddit will allow the content pipeline to flow even more easily. Even with the myriad of controversies and cancellations Kjellberg has been dealt, the content creator still shows no signs of slowing down.
Will you be watching PewDiePie's live streams or is that something you'll be fine skipping? Tell us in the comments.