PewDiePie and Wife Marzia's 'Adorable' Video Together at Home Goes Viral
PewDiePie began trending on Twitter on Wednesday after a sweet video of the vlogger and his wife went viral.
Posted by Twitter user @suhwoii, the clip shows the popular and controversial internet personality—whose real name is Felix Kjellberg—vacuuming his home while his wife of two years, Marzia Kjellberg, stands on his feet, making it look like the couple are slow dancing.
The video was viewed more than 150,000 times within five hours of being posted, prompting fans to gush over the touching moment.
"pewdiepie and marzia are so adorable this is all i want in life," the original poster captioned the clip.
While another person added: "Wait are we really talkin about this pewdiepie 's cuteness."
Another tweet reads: "Blessings to Pewdiepie and Cutiepie."
However, many fans of the Swedish YouTuber, 31, tweeted their initial concern to see his name trending, worrying something bad had happened, only to then express relief at the cute dancing video.
"y'all cant be randomly trending pewdiepie like this i thought something happened to him omg," tweeted one fan.
While another added: "Y'all can't trend pewdiepie out of nowhere had me scared for a moment."
Another joked: "Me when I saw PewDiePie trending and see that he's okay and well."
The couple married in 2019 at Kew Gardens in London, U.K., and boast millions of social media followers between them.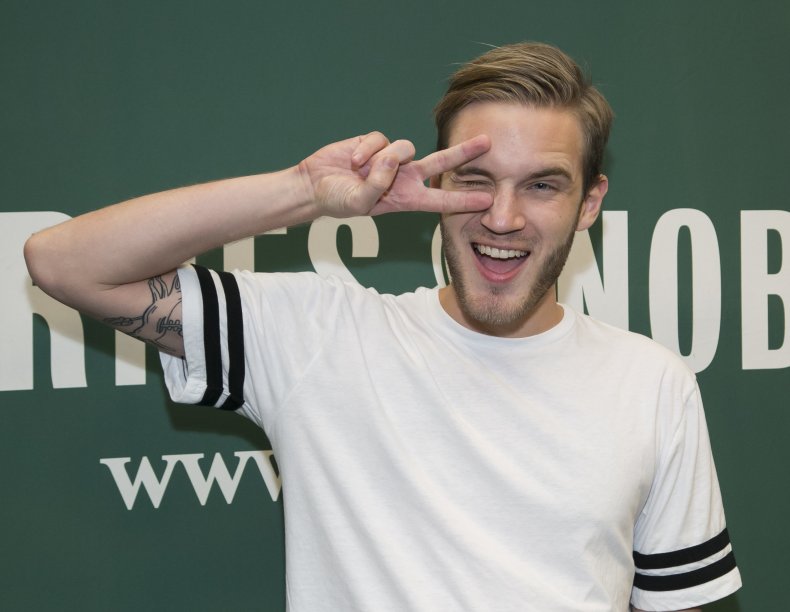 PewDiePie currently has a staggering 109 million subscribers. While Marzia's solo channel, CutiePie has now ended, she still has eight million followers on YouTube.
"After a few months I realized it was because I had allowed myself to be completely cut off from the world. I wasn't seeking any friendships and I was just finding comfort from my own little bubble on YouTube...if you allow it to take over your life, I think it's not healthy," she said in the video announcing her departure from the platform back in 2017.
Marzia is a regular feature on her husband's Instagram, as is her on her account.
Meanwhile, another famous internet couple has announced their engagement with Jenna Marbles due to tie the knot with her long-term boyfriend Julien Solomita.
The news prompted a joyful reaction from fans last week.
"A little while ago, I asked Jenna to marry me, and she said yes," Solomita, 28, confirmed on a Twitch stream last Thursday. "So, we are engaged."
He gave his viewers a glimpse of his engagement band and shared a photo of Mourey's diamond ring.
"I just woke up and wanted to be married to her," he said.