PewDiePie Will Teach You How to Become an Internet Celebrity in 'Youtubers Life 2'
PewDiePie, alongside various other famous content creators and internet personalities, will appear in Youtubers Life 2 as a character that you can interact with.
The simulator allows gamers to role play as an up-and-coming YouTuber, attending events, monitoring trends, managing the publishing schedule, filming videos, and editing content for their growing channel.
As a sequel, it brings numerous improvements to the foundations laid by the original 2016 game. For instance, the scope has been considerably expanded so that you are no longer confined to just one bedroom studio, and you are now free to explore a more open environment. Here, there will be opportunities to record dynamic videos for your channel (the trailer shows activities like beach volleyball for example) and interact with other aspiring content creators.
Published by Raiser Games, YouTubers Life 2 will also feature guest appearances from real-life internet celebrities, who will offer their own professional insights and help you along the way. Among the line-up, there are personalities like Crainer, LaurenzSide, Rubius, Paluten, InoxTag, WillyRex, GermanLetsPlay, Vegetta777 and xFaRgAnx.
However, the biggest star is undoubtedly PewDiePie, aka Felix Kjellberg. Over the course of the past 10 years, Kjellberg has become one of YouTube's most well-known (and controversial) figures, with upwards of 110 million subscribers at the time of writing.
Some of his most popular uploads have more than 200 million views, and he has an extremely dedicated fanbase, particularly in the gaming sphere. Incidentally, he didactually produce a video on the first YouTuber's Life back in 2016 and it has been watched over 6 million times.
In YouTuber's Life 2, PewDiePie's likeness will be recreated in a cartoony form, and he will take on the role of your "guardian". This means that he will mentor you throughout your journey, by drawing upon his own experiences as a content creator to offer sage advice.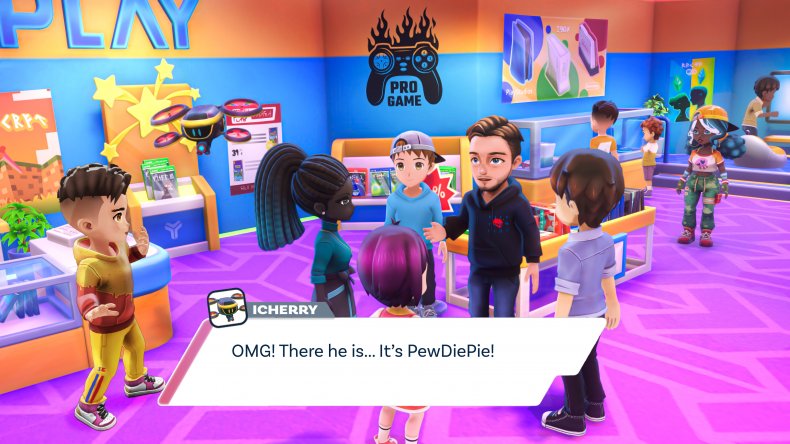 He will also challenge you to try out new things. Specifically, he will assign his own dedicated side-missions that encourage you to be more creative with your video output and to hit ambitious milestones.
Speaking about this, Sergio de Benito, marketing director for Raiser Games, said: "We thought that having real life YouTubers in play was a must for Youtubers Life 2, because they are the only people on the planet who can, with some authenticity, pass on advice based on the highs and lows they've both enjoyed and endured whilst in the public eye. They really will be the players' guardian angels."
In addition to roping in real-life content creators, YouTubers Life 2 also introduces brand new customisation options for your avatar and home, letting you design your very own recording studio.
Youtubers Life 2 will release later this year on PC, PlayStation, Xbox, and Nintendo Switch.