Peyton Manning: Human Growth Hormone Use Allegations Are 'Complete Garbage'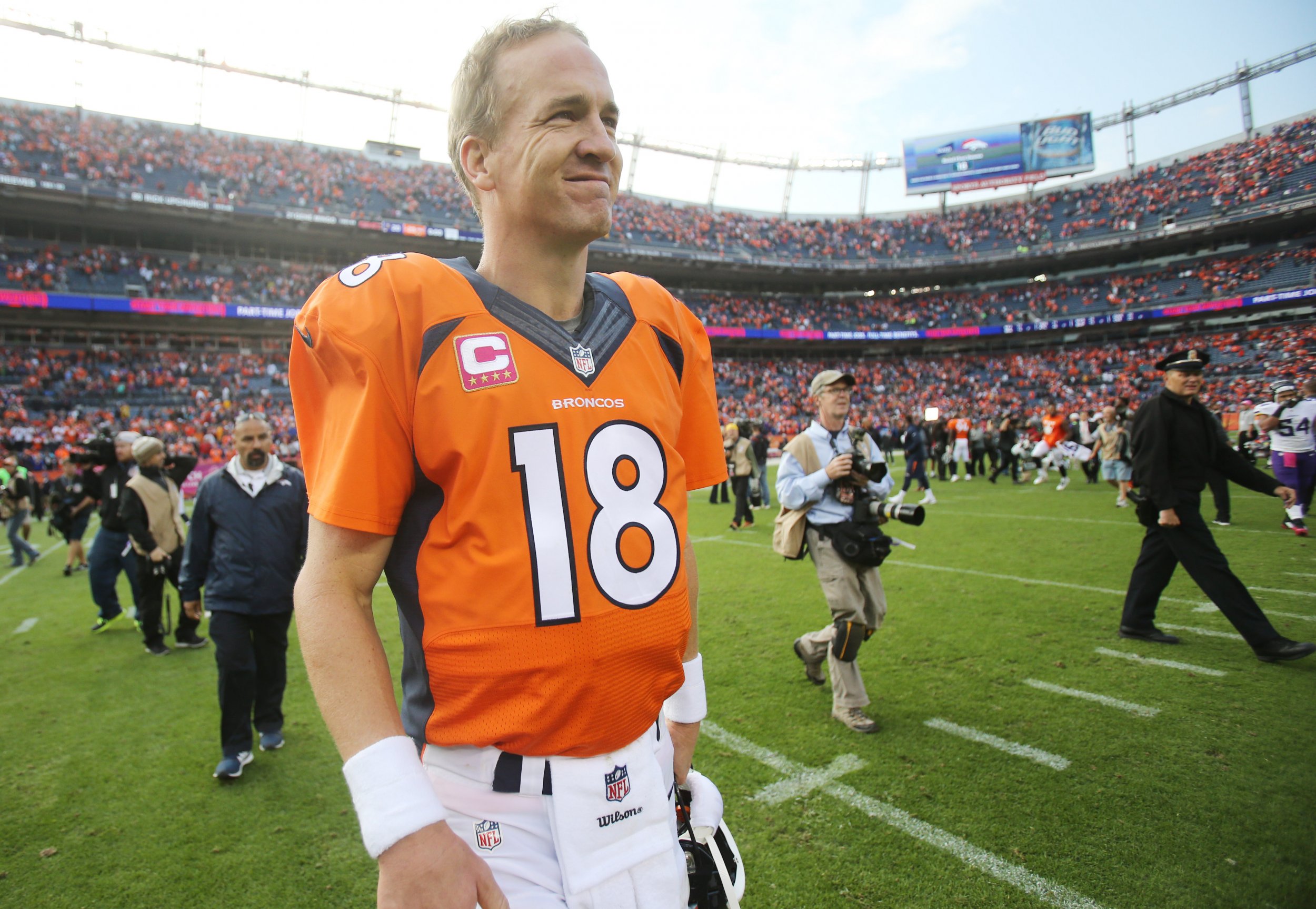 Denver Broncos Quarterback Peyton Manning is denouncing an Al Jazeera report claiming he used human growth hormone, referring to the news organization's findings as " complete garbage" and "totally made up."
According to an Al Jazeera investigation titled "The Dark Side," which was posted online Sunday morning, an Indianapolis anti-aging clinic provided Manning with the banned substance while he was recovering from surgery in 2011.
Al Jazeera's report, which names Manning and other top athletes as having received drugs, hinges on pharmacist Charlie Sly, who claimed to work at the clinic in question. "All the time we would be sending [Manning's wife] Ashley Manning drugs," Sly said, according to the Huffington Post, which reviewed the investigation in advance of it being made public. "Like growth hormone, all the time, everywhere…And it would never be under Peyton's name, it would always be under her name."
Manning said through a spokesman that his wife was the patient at the clinic. "Any medical treatment received by Ashley is a private matter of hers, her doctor and her family," Manning's agent told Al Jazeera in response to their report.
The investigation claims Manning used the performance enhancing drug in 2011, when he was recovering from a neck injury. As a result of his injury and subsequent surgery, the now five-time league MVP missed that season and left the Indianapolis Colts to play with the Denver Broncos the following season. According to the Huffington Post, the NFL began testing for human growth hormone in 2014, after Manning is alleged to have used the substance.
Manning is strongly denying the accusations. "It never happened. Never. I really can't believe somebody would put something like this on the air," he said in a statement. "Whoever said this is making stuff up."
Speaking with NFL.com's Ian Rapport, Manning's spokesman said the player has never failed a drug test.
The Denver Broncos stood by the quarterback in a statement released Sunday: "Knowing Peyton Manning and everything he stands for, the Denver Broncos support him 100 percent. These are false claims made to Al Jazeera, and we don't believe the report."
"The Dark Side" follows British hurdler Liam Collins as he goes undercover and depicts an underground marketplace where athletes can score performance enhancing drugs that will fly under the radar of drug tests used by major athletic associations. Multiple professional athletes are named as taking performance-enhancing drugs in the investigation.