Peyton Manning's Last Great NFL Passing Record Could Fall Monday Night
Former NFL quarterback Peyton Manning has one major passing record left on the books, and it may not see another midnight if things happen accordingly on Monday Night Football.
Manning, who played mostly for the Indianapolis Colts and then the Denver Broncos from a span of 1998-2015, still holds the record for most passing touchdowns in a career with 539. Second on that list is New England Patriots quarterback Tom Brady with 538, and third is Drew Brees with 537.
Brees and the New Orleans Saints host the Indianapolis Colts on Monday night at the Superdome in New Orleans. Brees needs just two passing touchdowns to tie Manning and three to take the overall lead. Just how dominant are those numbers? Here are the top five all-time:
539 — Payton Manning
538 — Tom Brady
537 — Drew Brees
508 — Brett Favre
420 — Dan Marino
Only Brady and Brees are active among those players. The next players closest to them who are still active are San Diego Chargers quarterback Phillip Rivers (395), New York Giants quarterback Eli Manning (366), Pittsburgh Steelers quarterback Ben Roethlisberger (363) and Green Bay's Aaron Rodgers (362).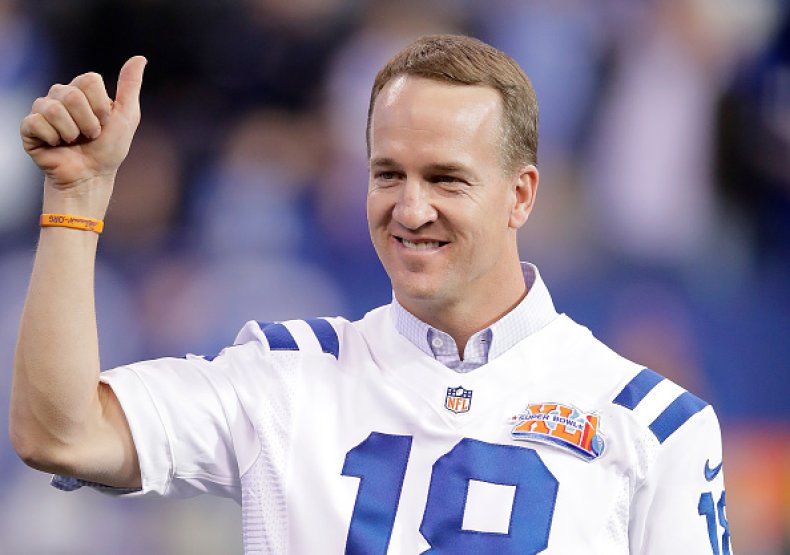 Brees has passed for 17 touchdowns in eight starts this season, but don't let the touchdowns per game fool you. Take away two games against the Atlanta Falcons in which he threw one total touchdown, and take away the Los Angeles Rams in Week 2, when he injured his hand and sat out for five games, then Brees has 16 touchdowns in five games — an average of more than three a game.
Last week he threw five touchdowns against the San Francisco 49ers, who have one of the best defenses in the NFL.
Brees has also been on fire at home in the dome. He had the good game against the 49ers, and he also threw three touchdowns against the Carolina Panthers, three against the Arizona Cardinals and two against the Houston Texans.
Monday night will be the last regular-season home game for the Saints, so coach Saints coach Sean Payton would likely want Brees to set the record in front of the fans at the dome before the Saints play their final two game at Tennessee and at Carolina.
The Saints will also look to score gobs of points Monday night as they need to keep winning to stay in the race for the NFC's best record, which would mean home-field advantage through the NFC playoffs. New Orleans will get at least one home game in the playoffs as they clinched the NFC South on Thanksgiving Day.
Here are the other major passing records, and the top five in each (active players in BOLD):
Passes Completed
6,972 — Drew Brees
6,335 — Tom Brady
6,300 — Brett Favre
6,125 — Peyton Manning
4,967 — Dan Marino
Pass Attempts
10,169 — Brett Favre
10,063 — Drew Brees
9,926 — Tom Brady
9,380 — Peyton Manning
8,358 — Dan Marino
Passing Yards
76,577 — Drew Brees
74,079 — Tom Brady
71,940 — Peyton Manning
71,838 — Brett Favre
61,361 — Dan Marino
Passer Rating
102.9 — Aaron Rodgers
101.4 — Russell WIlson
98.0 — Drew Brees
97.1 — Kirk Cousins
97.1 — Tony Romo
Completion Percentage
67.5 — Drew Brees
67.0 — Kirk Cousins
66.0 — Chad Pennington
65.9 — Dak Prescott
65.5 — Kurt Warner