As Drug Giants Merge, What Is Obama's Antitrust Record?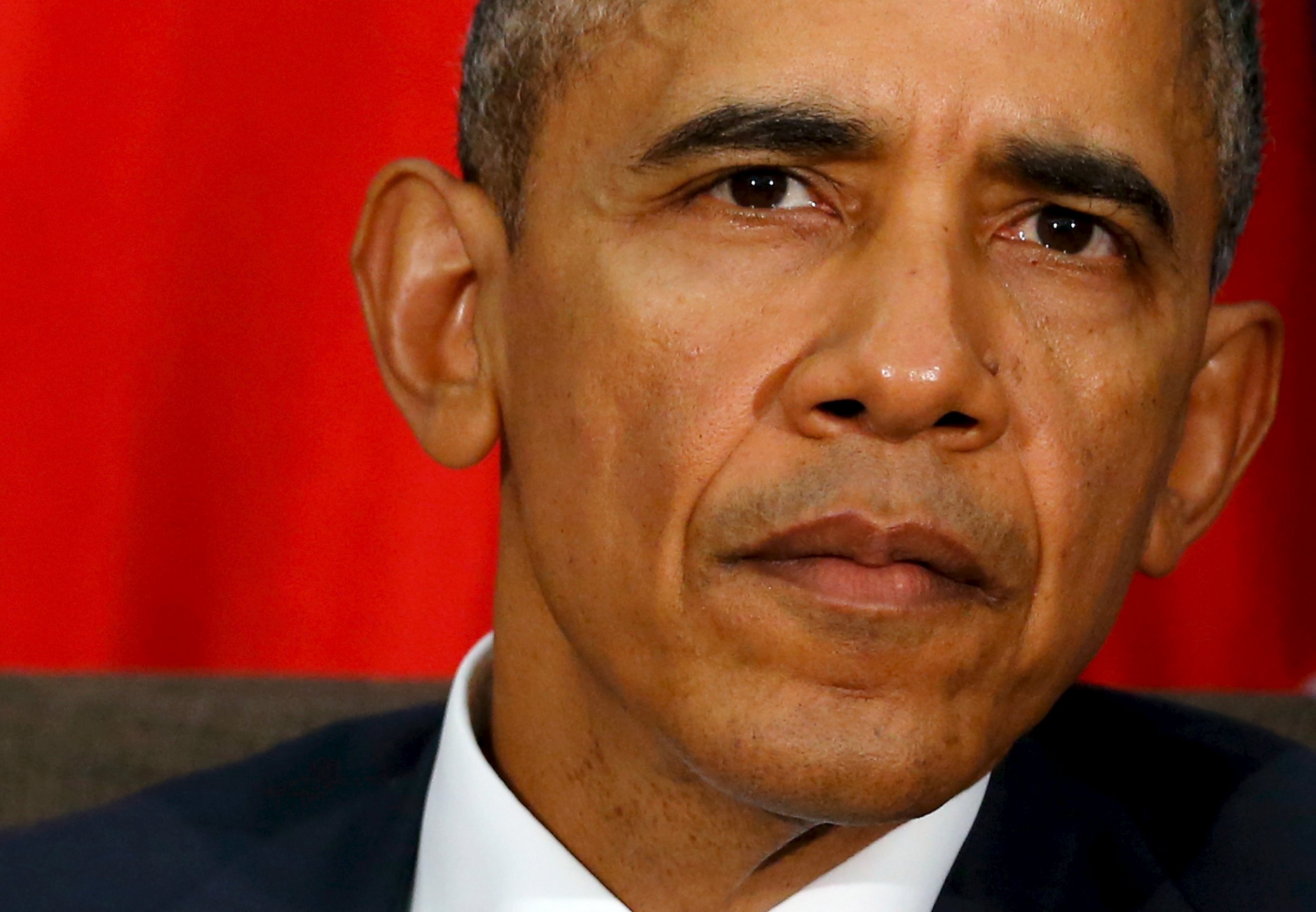 The Obama administration is not pleased that the biggest pharmaceutical industry merger ever just happened.
Pfizer and Allergan said Monday they had agreed to combine in a $160 billion deal. Under the terms of the arrangement, Allergan, headquartered in Ireland, will be the purchaser, even though Pfizer is the bigger company and gets to maintain its U.S. operations.
The merger between two industry behemoths is an example of tax inversion, in which a company reconstitutes itself so that it is headquartered overseas. The move allows companies to avoid corporate taxes in the U.S. and seek a more business-friendly environment. (Pfizer and Allergan have portrayed the merger as a move to benefit shareholders.)
The Obama administration wanted to block the deal, but its hands are tied legally. To qualify as "inversion" under current law, a company has to reach a certain threshold of overseas ownership; the Pfizer-Allergan merger's details keeps the deal just below the legal trigger point, pre-empting litigation or investigation.
Obama's treasury secretary, Jacob Lew, has said that to address inversion, Congress will have to take up comprehensive tax reform.
"We look forward to continuing to work with Congress in a bipartisan manner to reform our broken business tax system and to eliminate inversions for good," Lew said recently.
Hillary Clinton immediately came out against the Pfizer-Allergan merger, releasing a statement that said, "We cannot delay in cracking down on inversions that erode our tax base."
There's consensus between the two political parties on the subject: Conservative firebrand Donald Trump has said that inversion is a bigger problem than tax evasion. (Trump owns several golf resort properties overseas and says that he himself has taken advantage of the loophole.) But the two parties disagree over how to crack down. Democrats are generally in favor of using federal resources to more aggressively police mergers while pursuing progressive tax policies. Republicans generally favor reforming the tax code to reduce corporate taxation, which would take away some of the incentive for corporations to reconstitute themselves overseas.
Leaving aside inversion, there's the question of antitrust enforcement itself. Each administration must decide what kind of mergers stymie competition enough to trigger action from the Department of Justice or other regulatory agencies.
As a candidate and during his first term as president, Barack Obama promised to "reinvigorate" U.S. antitrust policies. By 2012, most antitrust experts agreed that his administration had indeed been more aggressive than that of George W. Bush, but only incrementally. In September 2015, an editorial in The Wall Street Journal came to the conclusion that the statistical difference between the two administrations was negligible.
The raw numbers show that there hasn't been a significant increase in the number of antitrust suits brought by the federal government since 2009. Some enormous mergers have taken place under Obama, including Comcast's purchase of NBC/Universal and the combination of ticketing services Ticketmaster and Live Nation. Right now, Marriott is purchasing Starwood, the company behind Sheraton hotels.
Defenders of Obama's record will point to increased antitrust activity in the Department of Justice, which saw the percentage of antitrust items as a share of its overall business agenda go up. The administration did block a proposed merger of AT&T and T-Mobile in 2011, but it didn't stop health insurance powers Aetna and Humana from combining in a $37 billion deal. Cigna and Anthem also moved to join forces this year, and as a result there are now only three large health insurance companies in the post-Obamacare market.
If an impending merger between beer giants Anheuser-Busch InBev and SABMiller goes through, it will likely trigger intense antitrust investigation. The two companies, which manufacture Budweiser and Coors Light, respectively, would control nine out of the world's top 20 beer brands.
Related: Anheuser-Busch InBev Seeks to Tap Into SABMiller's Global Success
On inversion in particular, Obama's team has struggled to keep up with corporations without a significant change to the tax system. After the administration altered federal regulations in September to prevent companies from resettling by acquiring foreign outfits, the corporations changed their method. As long as the American company is technically the one being acquired, rather than doing the purchasing, it can reap certain benefits of foreign tax codes. Under current law, Pfizer was able to do this even though it was the larger company.
In a broad sense, Obama hasn't achieved the kind of overarching progressive tax reform he promised as a candidate. He has reversed some of Bush's tax policies, but many corporate loopholes haven't been addressed.
Also, Obama hasn't used his antitrust hammer on big banks. During the financial collapse of 2008, he promised to not let Wall Street run wild while Main Street bore the brunt of financial instability, but the bank-friendly bailouts of 2009, while they may have staved off an economic catastrophe, erased that promise for many Democrats, including presidential candidate Bernie Sanders. In his campaign speeches, Sanders has promised to break up large banks and institute higher corporate taxes.
After the financial collapse, several major mergers in the world of finance occurred. In 2008, before Obama took office, Bank of America combined with Merrill Lynch, while JPMorgan Chase combined with Bear Stearns. In 2009, Morgan Stanley incorporated with Smith Barney. To date, the administration is still creating rules in an attempt to check the power of large banks like Citigroup and JPMorgan Chase, which control around $10 trillion in loans and securities, according to The New York Times. It's not an exaggeration to say that big banks have gotten bigger since the bailout, and the financial overhaul attempted in the Dodd-Frank reform law didn't require those giant banks to shrink in size.
Still, it wouldn't be correct to say that Obama's promises have simply been broken. He only promised to "reinvigorate" antitrust, and it's hard for fact-checkers to argue that he has done nothing.