The CEO of Pfizer dismissed any suggestions that his company waited until the presidential election was decided before announcing the promising results of its COVID-19 vaccine trials.
The multinational pharmaceutical company revealed early Monday that its vaccine (produced in conjunction with BioNTech) for the new coronavirus has been shown to be 90 percent effective. These results were better than many scientists and public health experts had hoped for. But some conspiracy theorists, and President Donald Trump's son Donald Trump Jr. quickly made unfounded accusations that the company had waited until after the election was decided to reveal the results.
Albert Bourla, the chairman and CEO of Pfizer, completely rejected these suggestions in a Monday interview with CNN. "We announced it the moment we learned about it," Bourla said. "I said multiple times that the election for us is an artificial timeline."
"This is when science brought it to us," he said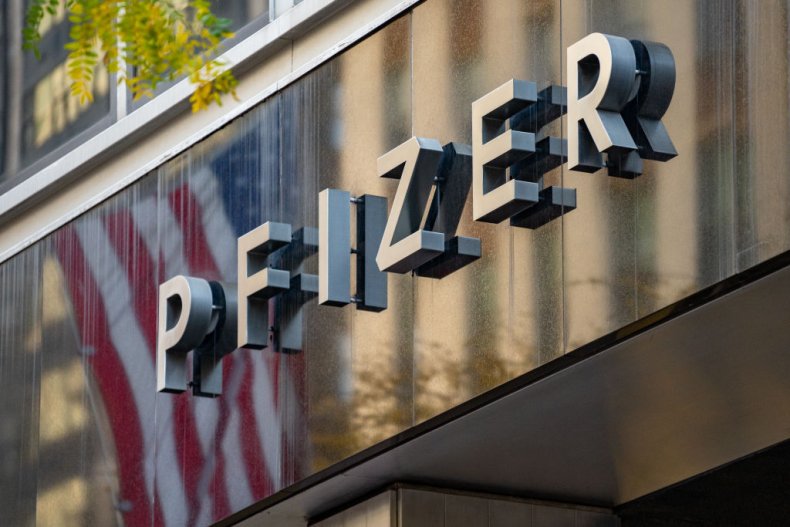 "At Pfizer, we are moving at the speed of science and only science guides all the decisions regarding our vaccine candidate. There are absolutely no political considerations involved in this process," company spokesperson Sharon Castillo told Newsweek in an email.
Shortly after the news broke internationally, Trump Jr. argued that the "timing" was suspicious.
"The timing of this is pretty amazing. Nothing nefarious about the timing of this at all right?" Trump Jr. tweeted.
Trump and some of his top aides had claimed for months that the vaccine would be ready by Election Day, despite the public health officials within his own administration saying that timeline was likely too optimistic. The president's insistence that the vaccine be ready before the election drew substantial concern from doctors, scientists and many lawmakers—as they feared this could lead to the approval of an unsafe vaccine.
However, Pfizer's announcement does not mean the COVID-19 vaccine is ready or approved for use by the public. The company's trial will continue into December, but the process to manufacture millions of doses of the vaccine is already underway. Pfizer said it plans to have some 50 million doses ready by the end of the year and some 1.3 billion to administer in 2021.
President-elect Joe Biden released a statement, which was emailed to Newsweek, praising the reported success of the Pfizer vaccine.
"I congratulate the brilliant women and men who helped produce this breakthrough and to give us such cause for hope," Biden said. But he noted somberly that the pandemic would still persist for sometime.
"It is also important to understand that the end of the battle against COVID-19 is still months away. This news follows a previously announced timeline by industry officials that forecast vaccine approval by late November," he said. "Even if that is achieved, and some Americans are vaccinated later this year, it will be many more months before there is widespread vaccination in this country."