Pfizer CEO Says Low-Income Nations Will Receive 1Bn COVID Vaccine Doses by Year's End
Pfizer CEO Albert Bourla said Sunday that low- and middle- income nations are expected to receive one billion doses of the vaccine by the end of this year, as he assured the U.S. public that donations to other countries with lower vaccine rates will not affect domestic efforts to administer booster shots.
Five hundred million vaccine doses of the two billion that Pfizer has produced have already been delivered to countries with lower vaccination rates, according to Bourla.
"In the remaining of the year, we will produce an additional billion doses, so a total of three. And 1 billion of these doses will have gone to low- and middle-income countries. That will not change because of the approval or not of boosters," he said on ABC's This Week.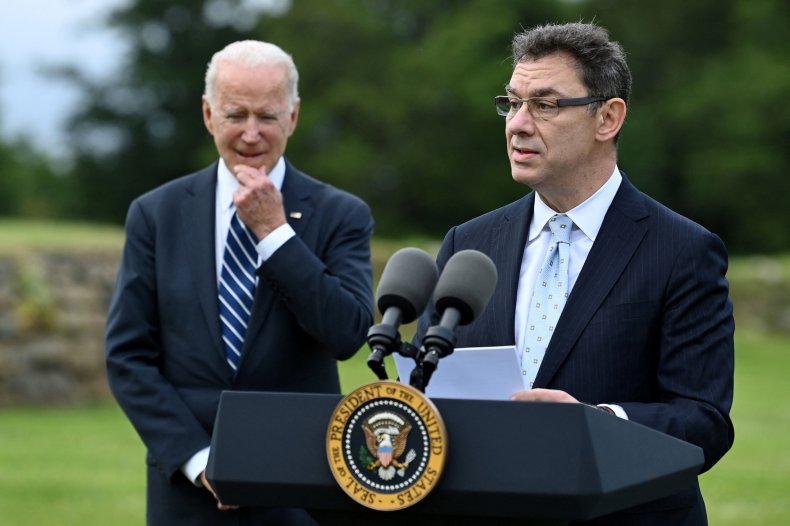 Bourla's remarks came after the head of the World Health Organization (WHO) urged rich countries with significant supplies of the vaccine to place a "moratorium" on boosters until 2022 and donate their excess doses to help poorer countries catch up with vaccine intake.
"I will not stay silent when companies and countries that control the global supply of vaccines think the world's poor should be satisfied with leftovers," WHO Director-General Tedros Adhanom Ghebreyesus said earlier this month. "Because manufacturers have prioritized or been legally obliged to fulfill bilateral deals with rich countries willing to pay top dollar, low income countries have been deprived of the tools to protect their people."
Bourla contends that the U.S. is producing enough vaccines to facilitate vaccines to those who haven't had it, donations abroad and booster shots.
"I think it is also not the right thing to try to resolve it with an 'or' when you can resolve it with an 'and,'" he said.
President Joe Biden on Friday encouraged elderly people, those with pre-existing health conditions and front-line workers in America who received the Pfizer vaccine in the first quarter of this year to top up their protection with a booster shot.
"The booster shot is free and easily accessible," he said. "This week, as planned, we took a key step in protecting the vaccinated with booster shots, which our top government doctors believe provides the highest level of protection available to date."
The U.S. Food and Drug Administration (FDA) on Wednesday authorized a dose of the Pfizer booster shot for individuals 65 years of age and older; individuals between 18 and 64 years of age at high risk of severe COVID19; and frontline workers in the same age group.
Newsweek reached out to the White House for comment.