Pfizer CEO Says People Should Still Follow COVID Rules Despite Promising Vaccine News: 'It Is the Final Stretch'
Pfizer CEO Albert Bourla warned people to continue following COVID-19 safety guidelines and remain "very, very careful"—as the pandemic shows no signs of stopping despite promising news that a coronavirus vaccine could be available by late December.
"I believe that the good news of the vaccine, that it's coming, should not relax the caution that everybody is taking," Bourla told PBS Firing Line host Margaret Hoover in an interview that aired Friday. "That will be the worst that can happen, so a lot of caution, please."
"It is the final stretch," he continued. "I would be very careful with my family. I'm more optimistic about summer holidays that may come. But, right now, please, follow religiously the instructions that the health authorities send."
He noted that there's "nothing better" than wearing a mask during the pandemic, holding one up to the camera that he designed and distributed to his employees, which displays the phrase: "Science will win."
"Wear a mask, save lives," Bourla added.
The coronavirus outbreak continues to devastate nearly every corner of the U.S., with nearly 193,000 new cases reported on Friday, according to the COVID Tracking Project. The nation is likely to pass the 12 million total cases mark this weekend, less than a week after reaching 11 million cases.
Pfizer and its German partner, BioNTech, became the first company to apply for emergency authorization of a coronavirus vaccine to the Food and Drug Administration (FDA) on Friday. The move came after promising results from the Phase 3 clinical trials, which began in the U.S. on July 27 and incorporated more than 43,000 volunteers.
According to a final analysis of the trial released on Wednesday, the vaccine was found to be 95 percent effective in preventing infections and caused no serious safety concerns—an improvement from the 90 percent effectiveness found in an interim analysis of the vaccine earlier this month.
Pfizer said in a news release earlier this month that 41 percent of global participants and 45 percent of U.S. participants are between the ages of 56 to 85. They also noted that 42 percent of global and 30 percent of U.S. participants in the Phase 3 study have racially and ethnically diverse backgrounds.
"It is with great pride and joy and even a little relief that I can say that our request for emergency use authorization for our Covid-19 vaccine is now in the FDA's hands," Bourla said in a video message on Friday. "This is a historic day, a historic day for science and for all of us. It took just 248 days to get from the day we announced our plans to collaborate with BioNTech to our FDA submission day."
"We have operated at extraordinary speed in our clinical development program, from concept to regulatory filing, while always maintaining our focus on safety," he added.
In a joint statement filed by both companies on Friday, BioNTech CEO Ugur Sahin said they plan for "rapid distribution" of the vaccine globally once it's been approved.
"Filing for Emergency Use Authorization in the U.S. is a critical step in making our vaccine candidate available to the global population as quickly as possible," Sahin said. "We intend to continue to work with regulatory agencies worldwide to enable the rapid distribution of our vaccine globally."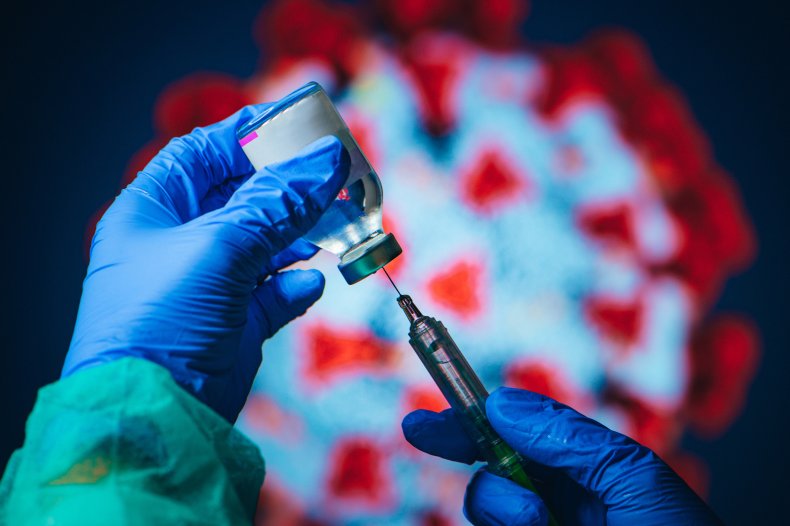 Approximately 25 million doses of the Pfizer vaccine could be distributed by late December, 30 million in January, and 35 million in February and March, with two doses needed three weeks apart, according to information provided by the National Academy of Medicine this week.
The Infectious Disease Society of America, composed of over 12,000 physicians, scientists and public health experts who specialize in infectious diseases, noted that, while the news of a vaccine coming so soon is promising, a review of the data is still necessary and safety measures shouldn't be overlooked.
"While encouraging data from the Pfizer/BioNTech COVID-19 vaccine trial indicates the welcome possibility of a critical new tool against the pandemic, a comprehensive, transparent review of data, including evidence that the vaccine has been studied in diverse populations, remains essential to ensure its safety, effectiveness and acceptance," the IDSA said in a Friday statement.
"If emergency use authorization is granted, clinical trials and data collection must continue," the statement read. "Measures that include wearing masks, frequent handwashing, maintaining physical distance and restricting the size of gatherings will remain crucial."
President-elect Joe Biden applauded Pfizer's encouraging developments earlier this month, calling it "excellent news" and a "cause for hope" in Americans.
"America is still losing over 1,000 people a day from COVID-19, and that number is rising — and will continue to get worse unless we make progress on masking and other immediate actions," Biden wrote in a statement shared on November 9 following the initial announcement of a promising analysis of the vaccine. "That is the reality for now, and for the next few months."
"Americans will have to rely on masking, distancing, contact tracing, hand washing, and other measures to keep themselves safe well into next year. Today's news is great news, but it doesn't change that fact," he added.
Dr. Anthony Fauci, the nation's top infectious-disease expert, told The New York Times on Friday that the next few months will be "terribly painful," as the U.S. reaches record numbers of hospitalizations and more than 254,000 deaths.
"It's almost an exponential curve," he said. "It's different because when you have an exponential curve up like that, by the time it peaks and then comes ultimately down, the duration of the surge is much longer."
"I think that December, January and early February are going to be terribly painful months," Fauci added.