Studies show Pfizer's COVID-19 pill may be more effective than Merck's oral antiviral in preventing people from developing serious illness from the virus and being hospitalized.
On Friday, Pfizer announced a recent study found Paxlovid, an oral antiviral, reduced the risk of hospitalization or death from COVID-19 by 89 percent. It's significantly higher than the 50 percent effectiveness of molnupiravir, which Merck and Ridge Biotherapeutics reported last month, although both studies saw no deaths in patients who received either oral antiviral.
After seeing a drop in cases in the spring, the Delta variant fueled a spike in COVID-19 cases over the summer and hospitals across the country became overwhelmed with patients. The surge in hospitalizations forced some patients to travel miles to receive care, others didn't receive the same level of care they would have when case numbers were lower and it likely cost some people their lives.
Experts have said oral antivirals are key to America's COVID-19 response because they could help save lives and keep people out of the hospital, thereby reducing the strain on health care systems. After a person contracts COVID-19, it's too late for them to get vaccinated, but an oral antiviral could help stop the virus in its tracks.
"Oral antivirals could be a real game-changer in terms of how we treat and manage COVID in an outpatient setting," Dr. Andrew Bradley, head of the Mayo Clinic's Coronavirus Task Force, previously told Newsweek.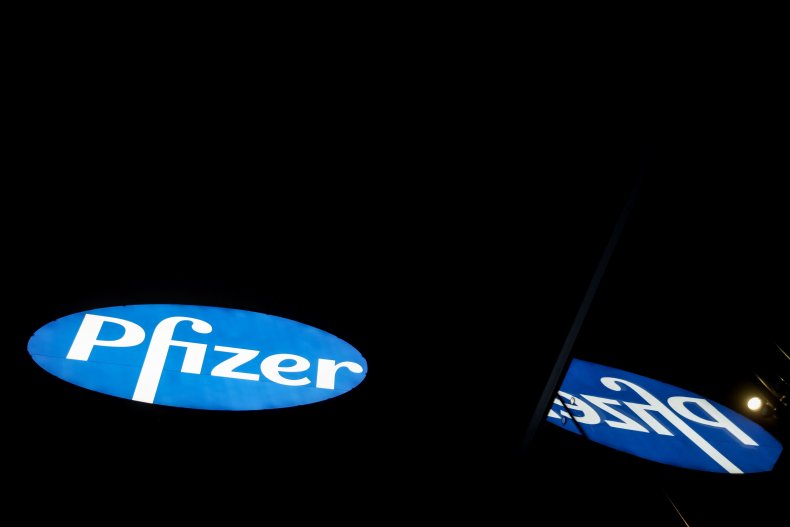 Both Merck and Pfizer plan to submit their pills to the Food and Drug Administration (FDA) for emergency use authorization. If authorized, the pills would be the first authorized outpatient therapeutic for COVID-19 that doesn't require a health care professional to administer.
Having an outpatient therapy that could be prescribed by a health care professional, picked up at a pharmacy and then administered at home could expand the availability of the treatment. While monoclonal antibody treatments are beneficial in preventing hospitalizations, they require a health care professional to administer and the total treatment time can last hours.
Oral antivirals wouldn't require that same kind of infrastructure and they're also easy to store and transport, which could help the global fight against COVID-19.
In the Pfizer study, 0.8 percent of patients who received the oral antiviral were hospitalized through day 28 of the study, compared to 7 percent of patients who received a placebo. In Merck's study, 7.3 percent of patients who received the pill were hospitalized, compared to 14 percent that received the placebo.
"These data suggest that our oral antiviral candidate, if approved or authorized by regulatory authorities, has the potential to save patients' lives, reduce the severity of COVID-19 infections, and eliminate up to nine out of ten hospitalizations," Albert Bourla, Chairman and Chief Executive Officer of Pfizer, said in a statement.
While vaccines are still the world's best defense against COVID-19, many people still remain hesitant to get vaccinated. That same hesitancy hasn't coincided with resistance to drugs to treat COVID-19, indicating that people may be less resistant to taking an oral antiviral even if they're hesitant to get vaccinated.