Pfizer and Moderna Battling for First Place in the COVID-19 Vaccine Sweepstakes
Lobster and vaccines have two things in common: Both are perishable and must be shipped at specified temperatures to ensure quality.
The huge volume of COVID-19 vaccine doses needed to combat the pandemic will require speedy, precise handling in the U.S. and worldwide. Failure to meet stringent handling requirements means the vaccine, like spoiled lobster, will go bad and must be thrown out.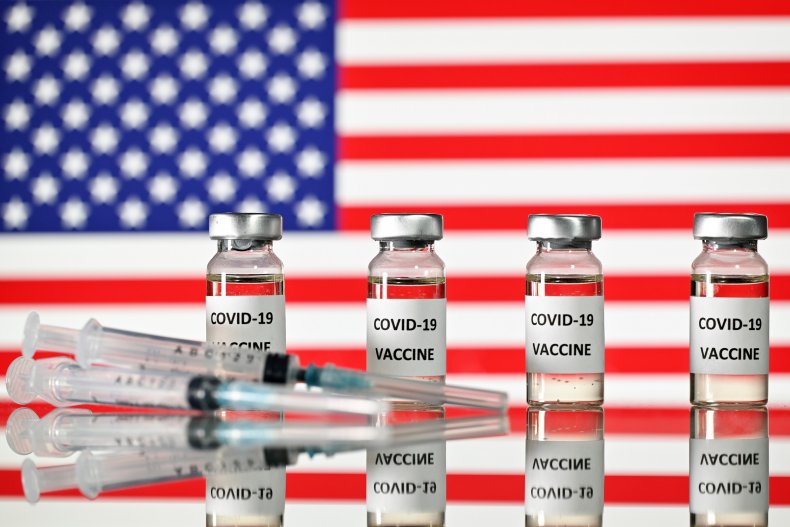 "Our track record gives us confidence in our ability to quickly scale and manufacture and distribute large quantities of a high-quality COVID-19 vaccine, leveraging multiple sites in the U.S. and Europe," Francesca Marzullo, Pfizer's global supply communications manager, said in a statement emailed to Newsweek.
Each year, about 6.4 billion doses of flu vaccine are distributed worldwide. Officials estimate that between 12 and 15 billion coronavirus vaccines will be needed globally, straining the existing cold-supply chain provided by a network of planes, trucks and special warehouses.
By comparison, the Centers for Disease Control and Prevention said about 170 million flu doses have been distributed in the U.S. this year.
In general, vaccines need to be shipped and stored within a narrow recommended temperature level. This creates a paradox: a fragile and demanding supply chain capable of handling huge volume expeditiously.
Most vaccines now in general use are stored between 36 and 46 degrees Fahrenheit, according to current standards. Moderna's coronavirus vaccine must be stored at about minus 4 degrees Fahrenheit, but Pfizer's drug must be stored at nearly minus 100 degrees Fahrenheit. Such temperatures must be maintained throughout shipping and storage. That may be a challenge.
The International Air Transport Association, a trade group based in Geneva, Switzerland, said about 25% of current vaccines are "degraded" when delivered due to incorrect shipping or improper handling.
"Delivering billions of doses of a vaccine that must be transported and stored in a deep-frozen state to the entire world efficiently will involve hugely complex logistical challenges across the supply chain," Alexandre de Juniac, ITA's CEO, said in a statement.
"While the immediate challenge is the implementation of Covid-19 testing measures to re-open borders without quarantine," the statement said, "we must be prepared when a vaccine is ready."
Some types of refrigerants are classified as dangerous, and expanded use of the material needed to properly ship the vaccine increases the level of potential problems. Staff must be trained on how to handle the containers, and transfer points must be able to move the vaccine quickly, the trade group said.
Where necessary, border checkpoints must be speeded up and over-flights allowed. Existing security measures must be increased to handle the large volume of vaccine shipped, IATA said.
David Graves, spokesman for UPS in Atlanta, said the company is aware of the challenges ahead and is preparing to handle COVID-19 vaccine shipments as holiday volume increases.
"We have visibility into the needs and demands regarding vaccines and testing and are preparing our network to help deliver in support of urgent lifesaving operations," he said in a statement emailed to Newsweek.
If the coronavirus vaccine is widely accepted, millions of people in the U.S. and billions worldwide will receive two doses to build immunity to the coronavirus.
That raises a basic question: Where will the vaccine be stored after it's distributed to clinics, drug stores and hospitals? Rural hospitals, many facing financial difficulties, may be pushed to store large amounts of the vaccine.
Pfizer has set up a pilot program in New Mexico, Rhode Island, Tennessee and Texas to refine delivery of its coronavirus vaccine nationwide. The company said those states were selected for their differences in size, population diversity, and mix of urban and rural settings.
"This pilot program and our collaboration with U.S and state officials will help us prepare for broader vaccine deployment in the near future, subject to authorization or approval, as we work to address this urgent public health need," Angela Hwang, group president of Pfizer Biopharmaceuticals, said in a statement.
"We are hopeful that results from this vaccine delivery pilot will serve as the model for other states and international governments," the statement said.
Pfizer said it plans to ship its vaccine from Kalamazoo, Michigan by air and truck to sites throughout the U.S. in one or two days. Additional doses will be stored at Pleasant Prairie, Wisconsin.
"We have also developed packaging and storage innovations to meet the needs of our global network," Pfizer's Marzullo said in a statement emailed to Newsweek.
"We have specially designed, temperature-controlled thermal shippers utilizing dry ice to maintain recommended temperature conditions," the statement said.
The vaccine can be stored in commercially available ultra-low temperature freezers, hospital refrigeration units and in Pfizer thermal shippers that can be used as temporary storage units for up to 15 days by refilling the dry ice, Pfizer said.
A competitor's vaccine appears to be easier to ship and store.
Moderna said its vaccine candidate "remains stable" for 30 days at 36 to 46 degrees Fahrenheit, the temperature range of a typical medical or home refrigerator.
"We believe that our investments in mRNA delivery technology and manufacturing process development will allow us to store and ship our COVID-19 vaccine candidate at temperatures commonly found in readily available pharmaceutical freezers and refrigerators," Juan Andres, chief technical operations and quality officer at Cambridge, Massachusetts-based Moderna, said in a statement.
He said the company's vaccine can be stored for up to six months at minus 4 degrees Fahrenheit.
Other publicly traded companies are racing to develop COVID-19 vaccines, including Arcturus, AstraZeneca, CureVac, GlaxoSmithKline, Johnson & Johnson, Novavax, Sanofi and Therapeutics Holdings.