Pfizer, Moderna COVID Vaccines Linked to 1,200 Cases of Rare Heart Inflammation
There have been more than 1,200 cases of a rare heart inflammation condition in people who received the Pfizer or Moderna COVID-19 vaccine, according to the Centers for Disease Control and Prevention.
During a Wednesday meeting held by the CDC's Advisory Committee on Immunization Practices, officials announced that there was a higher-than-expected number of reports of myocarditis or pericarditis in those aged 16 to 24 who received the mRNA vaccines.
Myocarditis is inflammation of the heart muscle and pericarditis is the inflammation of the lining around the heart. Symptoms include chest pain and shortness of breath, which typically develop a few days after receiving the shot.
According to the CDC presentation, men under 30 make up the bulk of the cases and most cases appear to be mild.
Of the nearly 300 people who have developed the heart condition, 79 percent have fully recovered and only three percent required hospitalization. Only 2 of 295 people who developed myocarditis required intensive care, the CDC said.
The agency said cases in individuals who received two doses were doubled compared to cases in individuals who only received one dose of the mNRA vaccines. Federal officials are still unsure whether the inflammation is caused by the vaccines.
As of July 11, roughly 300 million shots have been administered.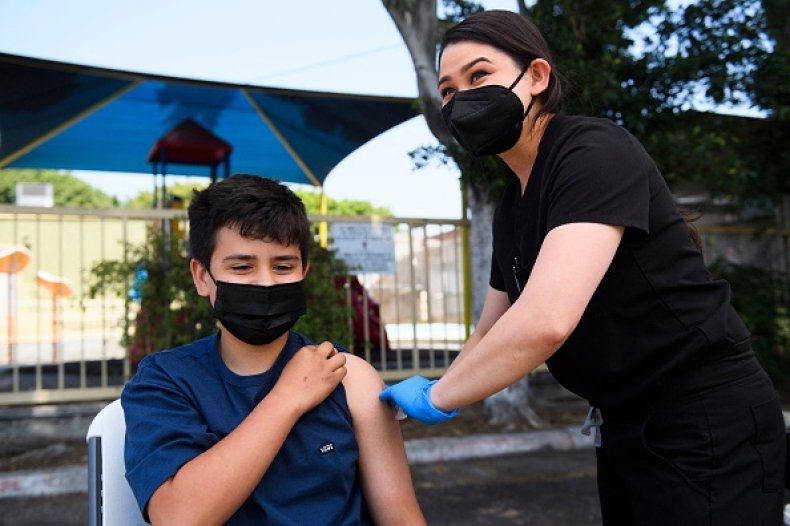 During the presentation, officials noted that while myocarditis is rare, it is not a new disease and that treatment is largely supportive.
"[Myocarditis] has been around for a while and traditionally, it's thought to have viral triggers, although there could be others," presenters said on Wednesday. "But it does appear that mRNA vaccines may be a new trigger for myocarditis."
"Early data of acute outcomes of myocarditis after mRNA vaccines has been good," they added. "There's typically quick resolution, there's obviously exceptions in all things but we are continuing to follow patients long term. We don't have long-term data available yet."
The CDC had initially found there were roughly 800 reported cases of heart problems, but the new figures show that the condition is more prevalent than previously thought.
The agency has recommended that all Americans aged 12 or older should get a COVID vaccine, saying the benefits of immunization far outweigh the risk of the possible problems.
The announcement comes a day after the Biden administration publicly acknowledged that it expects to fall short of its July Fourth goal of getting 70 percent of the population with at least one dose of a COVID-19 vaccine by the long weekend.
Newsweek, in partnership with NewsGuard, is dedicated to providing accurate and verifiable vaccine and health information. With NewsGuard's HealthGuard browser extension, users can verify if a website is a trustworthy source of health information. Visit the Newsweek VaxFacts website to learn more and to download the HealthGuard browser extension.