Pfizer Recalls Several Lots of Chantix for Increased Cancer Risks
The United States Food and Drug Administration (FDA) announced Monday that Pfizer is voluntarily recalling several lots of Chantix, a prescription anti-smoking aide, due to impurities that may increase the risk of cancer.
Chantix, the brand name of the generic drug varenicline, is a prescription pill usually prescribed to tobacco users who are trying to quit. Two lots of Chantix 0.5 mg tablets, two lots of Chantix 1 mg tablets, and eight lots of a Chantix kit of 0.5mg/1 mg have been recalled because they contain an amount of N-nitroso-varenicline that exceeds what Pfizer has established as an acceptable daily intake level.
"Long-term ingestion of N-nitroso-varenicline may be associated with a theoretical potential increased cancer risk in humans, but there is no immediate risk to patients taking this medication," the FDA said in a release. The statement also explained that the health benefits of quitting smoking would likely outweigh the potential damages from ingesting the increased levels of N-nitroso-varenicline.
N-nitroso-varenicline is a type of nitrosamine, which are often found in water and food, like grilled and cured meats, dairy products and vegetables. According to the FDA, everyone has some level of regular exposure. Nitrates that are often listed in deli meats from the grocery store, for example, can become nitrosamine through a chemical reaction. The possibility of an increased risk of cancer comes when someone is exposed to levels of nitrosamines that are above the acceptable limit over a long period of time.
Chantix is usually prescribed in three- or six-month courses to people trying to discontinue tobacco use. The FDA defined this as "short-term use" in their statement, also noting Pfizer believes that in a risk/benefit analysis of Chantix, the patient outcome remains positive, even with the voluntary recall. As of the FDA statement, Pfizer has not received any reports of adverse patient reactions from use of the recalled lots.
"We believe the benefits of CHANTIX/CHAMPIX, which is an important treatment intended to help patients quit smoking and is intended to be used for 12 to 24 weeks, outweigh the very low potential risks, if any, posed by nitrosamine exposure from varenicline on top of other common nitrosamine sources over a lifetime," said Steve Danehy, a spokesperson for Pfizer in an email to Newsweek.
The recall will not affect all patients taking Chantix. But the FDA recommends any patients who are taking the drug should consult with their doctor to see if they have been taking or have been dispensed an affected lot. They should then make a plan with their doctor or health professional.
The affected lots were distributed throughout the United States and Puerto Rico between June 2019 and June 2021, and the earliest of them to expire won't be until September 2021.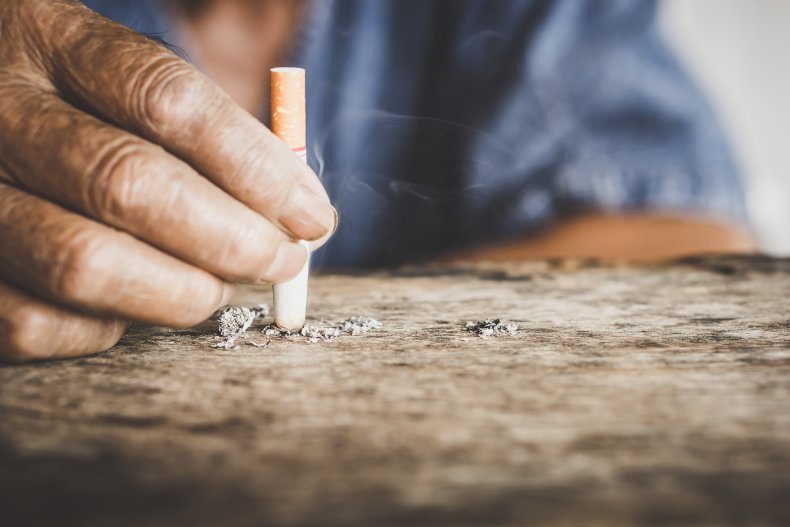 If you or someone you know is concerned you may have an affected lot of Chantix in your possession, you can check the national drug code (NDC), lot number, expiration date, and configuration details for your tablets via the press release on the FDA website.