As the U.S. Food and Drug Administration (FDA) considers authorizing fully vaccinated Americans to receive a COVID-19 booster shot, Pfizer is arguing that a third shot of its vaccine increases virus-battling antibodies by threefold in recipients, the Associated Press reported.
Even more importantly, the antibodies generated by a third shot appear to be able to handle the highly contagious Delta variant that largely makes up the current infections in the U.S., Pfizer said.
On Wednesday, the FDA posted much of the evidence from Pfizer on booster shots to be considered by its advisory panel on Friday, AP reported. Pfizer said in the evidence that while two doses of the vaccine continue to protect people against severe infection, immunity against mild cases seems to weaken six to eight months after the second shot.
To back the safety and effectiveness of third doses, Pfizer cited data from Israel's booster-shot rollout. The study monitored about 1 million people age 60 and older in Israel and found that those who got a booster had a much lower chance of contracting COVID-19 soon after inoculation.
Pfizer said the booster shots facilitated "roughly 95 [percent] effectiveness" when Delta was spreading, similar to the effectiveness seen when the vaccine was initially distributed in 2021.
For more reporting from the Associated Press, see below.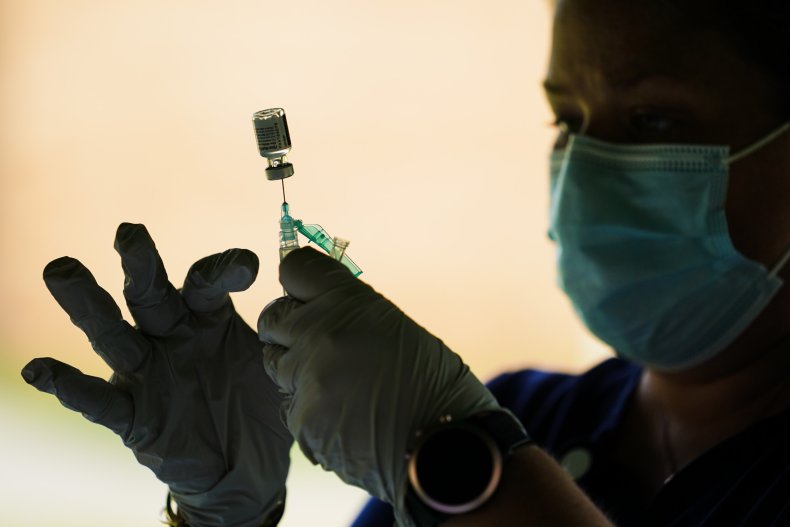 The FDA's reviewers, however, suggested they would mainly look to research on how the vaccines are working among Americans, saying that "may most accurately represent vaccine effectiveness in the U.S. population."
Overall, the data show that the Pfizer and other U.S.-authorized COVID-19 vaccines "still afford protection against severe COVID-19 disease and death in the United States," the agency said, summarizing the evidence.
The FDA is not bound to follow the advice of its independent advisory panel. But if the agency overrules its own experts, that could stoke public confusion. Earlier this week, two top FDA vaccine regulators joined a group of international scientists in rejecting boosters now for otherwise healthy individuals, citing the strong continuing protection against severe disease.
Dr. Anna Durbin of Johns Hopkins School of Public Health said it's important to understand the FDA's decision simply is whether an extra dose is safe and does what it promises—raise immunity levels.
If the FDA decides the extra shot does those two things, then the CDC will debate who should get another dose. The CDC has signaled it is considering a booster for certain people—such as older adults, nursing home residents and front-line health workers—rather than the general population.
The broader issue: "What really is going to control the Delta variant is vaccinating the unvaccinated, not boosters," Durbin said. More than one-third of Americans who are eligible for the shots aren't yet fully vaccinated, according to CDC data.
The U.S. already offers an extra dose of the Pfizer or Moderna vaccines to people with severely weakened immune systems.
For the average person, what's the evidence that immunity is waning? The CDC says real-world data show protection against severe illness, hospitalizations and deaths is holding strong. But in one recent study, protection against infection slipped as the Delta variant hit: It was 91 percent in the spring but 78 percent in June and July. The CDC also has seen a hint that for people 75 and older, protection against hospitalizations slightly declined in the summer.
Moderna also has asked FDA to allow a booster dose of its vaccine, and on Wednesday posted its own study of waning immunity.
Researchers compared about 14,000 people in Moderna's 2020 vaccine study who had gotten a first dose about a year ago with another 11,000 vaccinated last winter, roughly eight months ago. As Delta surged in July and August, Moderna concluded the more recently vaccinated group had a 36 percent lower rate of "breakthrough" infections compared with those vaccinated longer ago.
It's not clear how soon FDA will consider a Moderna booster, or one for people who received the single-shot Johnson & Johnson vaccine.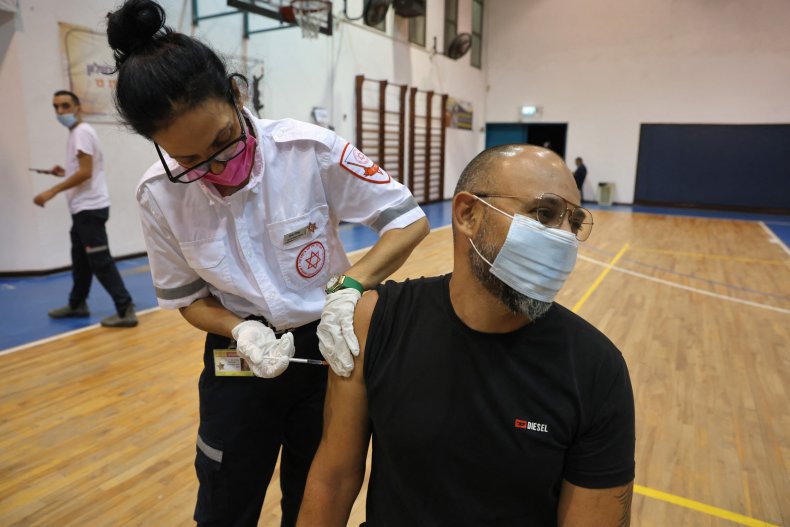 Uncommon Knowledge
Newsweek is committed to challenging conventional wisdom and finding connections in the search for common ground.
Newsweek is committed to challenging conventional wisdom and finding connections in the search for common ground.
About the writer
Zoe Strozewski is a Newsweek reporter based in New Jersey. Her focus is reporting on U.S. and global politics. Zoe joined Newsweek in 2021. She is a graduate of Kean University. You can get in touch with Zoe by emailing z.strozewski@newsweek.com. Languages: English.