Pfizer, Trump, Fauci Give Timelines for New Coronavirus Vaccine
President Donald Trump, Albert Bourla, the CEO of Pfizer, and Dr. Anthony Fauci all offered similar timelines for when a new coronavirus vaccine could reach the public, albeit with some distinctions between their estimates.
A new coronavirus vaccine is on track to come to market in record time, in part because of technology and in part because of the Trump administration's investment in proactively manufacturing doses. Of the three men, Trump promoted the most aggressive timeline for a vaccine, saying it could be delivered before the election.
"We remain on track to deliver a vaccine before the end of the year and maybe even before November 1st," Trump said during a September 4 briefing. "We think we can probably have it sometime during the month of October."
When pushed on his timeline during a briefing days later, Trump denied he said a vaccine would be on the market before polls open. Instead, the president said he asserted it would be available by the end of the year, but then added he thought it could be "sooner than that."
At least 3 vaccine candidates are in Phase 3 clinical trials in the United States and on Thursday, Trump said we've "rounded the final turn" and there could be a vaccine "very soon."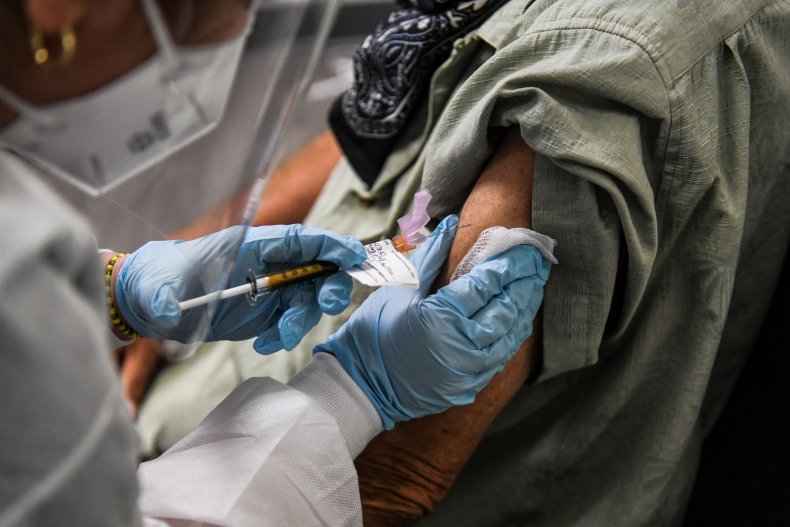 Among the vaccines that have entered Phase 3 clinical trials is one from Pfizer and Bourla told CBS' Face the Nation on Sunday his company expects to know if it's effective by the end of October. There were 60 percent odds they'd have the answer before the election and if it works, the timeline past that depends on the Food and Drug Administration (FDA).
"I cannot say what the FDA will do. But I think it's a likely scenario, and we are preparing for it," Bourla said when asked if a vaccine could be distributed to Americans before the end of the year.
Pfizer is looking to up their enrollment from 30,000 participants to 44,000, in part to create a more diverse population. That diversity goal means lowering the age to participate from 18 to 16-years-old, including people with chronic conditions such as HIV and increasing the number of people from the African American and Latino communities.
Fauci, the director of the National Institute of Allergy and Infectious Diseases (NIAID), touted the need for trials to be diverse to ensure a vaccine is safe and effective for a population reflective of America. Given that clinical trials aren't at full enrollment yet, Fauci said at a Science on the Front Lines event that it's "unlikely" there will be a definitive answer on efficacy before the election. However, if there are "so many infections" in clinical trials, Fauci said researchers could determine a vaccine's efficacy sooner than projected.
One-third of people aren't interested in getting a new coronavirus vaccine, polls show, and the speed at which one is being developed left some concerned about the safety of the vaccination. Trump has repeatedly said any vaccine will be not only effective but safe and Fauci assured people that it will have to pass normal standards.
Although not an "impossible" timeline to have answers about a vaccine's efficacy by the end of October, Fauci expected there to be an answer "more likely by the end of the year." It's a timeline Fauci hasn't waivered from since the beginning of the pandemic. Even with vaccine development moving forward at a record pace, the infectious disease expert has long said it would be the end of 2020 or early 2021 before there's a vaccine.
Newsweek reached out to the NIAID for comment but did not receive a response in time for publication.