Pfizer Vaccine Loses Some Punch After 6 Months, Still 97 Percent Effective From Severe Case
Pfizer's COVID-19 vaccine loses some of its punch after six months, according to company data released Wednesday, but it still remains about 97 percent effective from severe cases.
The new data comes from a 44,000-person study that initiated the widespread use of the vaccine. It showed the vaccine to remain highly effective in the first few months of immunization. Pfizer and its German partner BioNTech have tracked those study participants for six months and will continue to do so.
These findings will be just one piece of evidence that U.S. health officials review when deciding if and when booster doses will be needed.
For more reporting from the Associated Press, see below.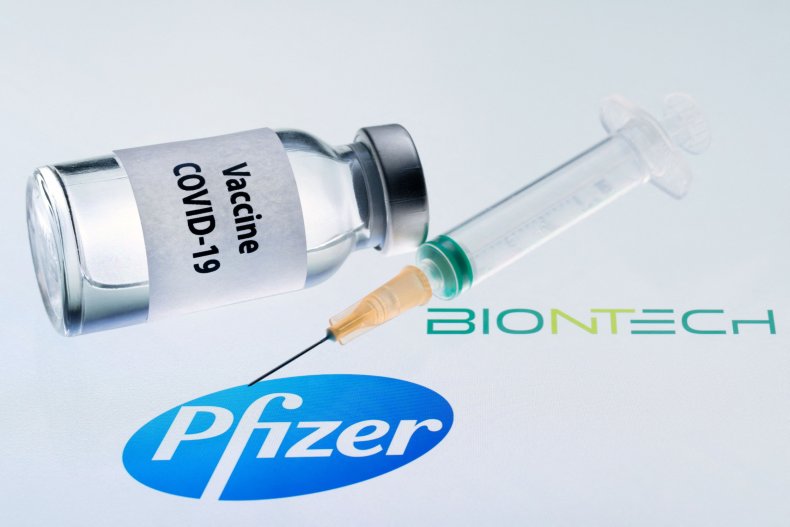 Overall, protection against symptomatic COVID-19 was 91 percent over the six-month period, the study found.
But a closer look shows that efficacy against any symptomatic infection dropped gradually every two months, from a peak of 96 percent two months after study participants got their second dose. By month four, efficacy was 90 percent and by six months, it was about 84 percent.
The study results were posted online but haven't undergone full scientific review. They don't single out how the vaccine works against the highly contagious Delta variant. However, the companies cite separate testing and real-world data showing the shots counter it.
Mexico's Third COVID Wave Caused by Infected Youth, Health Officials Say
Health officials say infected youth are a driving factor in Mexico's third wave of COVID-19 cases.
The number of new infections has been rising since mid-June and is up more than 40 percent, according to government figures. But unlike the last spike in cases in December and January, hospitalizations, and especially deaths, have been rising much more slowly.
Experts say the young are at greater risk because most are unvaccinated and they've become increasingly active. The government has expanded its vaccination campaign to anyone over age 18 in an attempt to lower the rising case numbers.
So far, about 42.4 million people have been vaccinated, according to the health ministry. That's about 47 percent of the adult population, but only about 30 percent of the total population,
Mexico has registered 2.75 million confirmed cases and more than 238,000 deaths, both figures the government concedes are significant undercounts. The death total places it behind only the United States, Brazil and India.
Mask Mandates Reinstated in Coronavirus Hot Spots
Governments and businesses are attempting to follow new federal guidance calling for the return of mask wearing in coronavirus hot spots amid a surge of cases and hospitalizations.
Nevada moved swiftly to re-impose an indoor mask mandate following Tuesday's announcement from the Centers for Disease Control and Prevention. In Arkansas, legislative leaders are weighing revisiting a recently passed law banning mask mandates. Ford Motor Co. says it will reinstate face mask protocols at its Missouri and Florida facilities.
CDC Director Dr, Rochelle Walensky says the updated guidance was prompted by new data that showed vaccinated people can pass on the virus. She notes unvaccinated people account for the vast number of new infections.
Walensky stressed vaccines are working by preventing greater levels of hospitalization and death. Two-thirds of the vaccine-eligible population in the U.S. has received at least one dose.
The U.S. is averaging more than 60,000 new cases a day, driven by the highly contagious delta variant spreading through unvaccinated populations.
Kansas City Ready to Issue Its Own Mask Mandate
St. Louis County's top elected official insisted Wednesday a mask mandate remained in place even though the county commission voted to overturn it.
Meanwhile, Kansas City prepared to issue its own order to stem a rise in COVID-19 cases straining hospitals.
"This virus, these cases and this curve is shooting straight up and if we don't make some decisions fast, we are going to be in a bad spot," St. Louis County Executive Sam Page said during a media briefing.
He spoke after the St. Louis County Council voted 5-2 on Tuesday to end the county's mask mandate, saying Page didn't consult with them before issuing it. Orders took effect Monday there and in the city of St. Louis, requiring everyone age 5 or older to wear masks in inside public spaces and on public transportation, even if they are vaccinated.
The mandates prompted the state's Republican attorney general to immediately file a lawsuit in an effort to stop them. Page says until the lawsuit was resolved, "masks will be required in all indoor public spaces."
Meanwhile, Kansas City Mayor Quinton Lucas announced Tuesday he'll reinstate an indoor mask mandate, tweeting the community "cannot ignore the rapid spread of the COVID-19 Delta variant in Missouri -- outpacing much of the country."