PGA of America Moves Grand Slam From Donald Trump's Los Angeles Course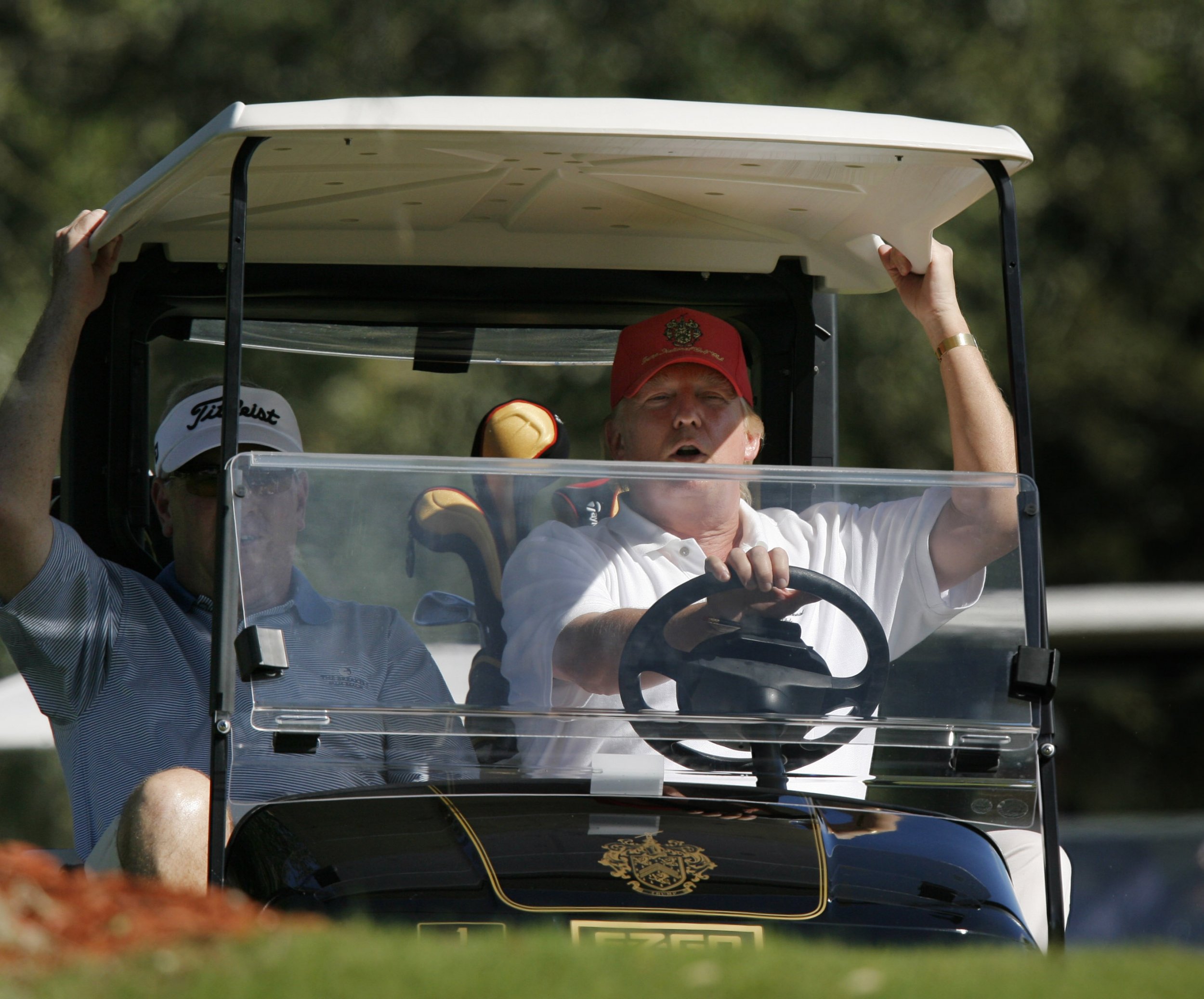 The PGA of America will change the location of its upcoming Grand Slam of Golf from Donald Trump's course in Los Angeles, following his recent remarks about Mexican immigrants.
Trump, a 2016 Republican presidential candidate and real estate mogul, met with the PGA on Monday. Both mutually agreed not to hold the tournament at Trump National Golf Club, scheduled for October 19 through 21, according to the PGA's website.
"The PGA of America is in the process of exploring options, including a venue for its annual PGA Junior League Golf Championship, and will comment further at the appropriate time," the PGA wrote in the online statement, released on Tuesday. The Grand Slam of Golf is an annual off-season tournament between the year's winners of the four major championships.
When he declared his intent to run for the Republican presidential bid in June, Trump called for a wall along the U.S.-Mexico border to keep out "rapists" and criminals. His comments prompted major companies, including NBCUniversal, Univision, Macy's and Serta, to cut ties with the reality TV star. Trump responded with a statement that accused both NBC and Macy's of supporting illegal immigration.
But this week, Trump said he had "great respect for" the PGA, and doesn't want the organization to deal with any consequences, the Associated Press reported.
PGA is the organizer of the main professional golf tours played primarily by men in the United States and North America.
Trump owns more than a dozen golf courses around the world, from Florida and New York in the United States, to Doonbeg, Ireland, and Turnberry, Scotland.