How PG&E is Working to Power the Clean Energy Future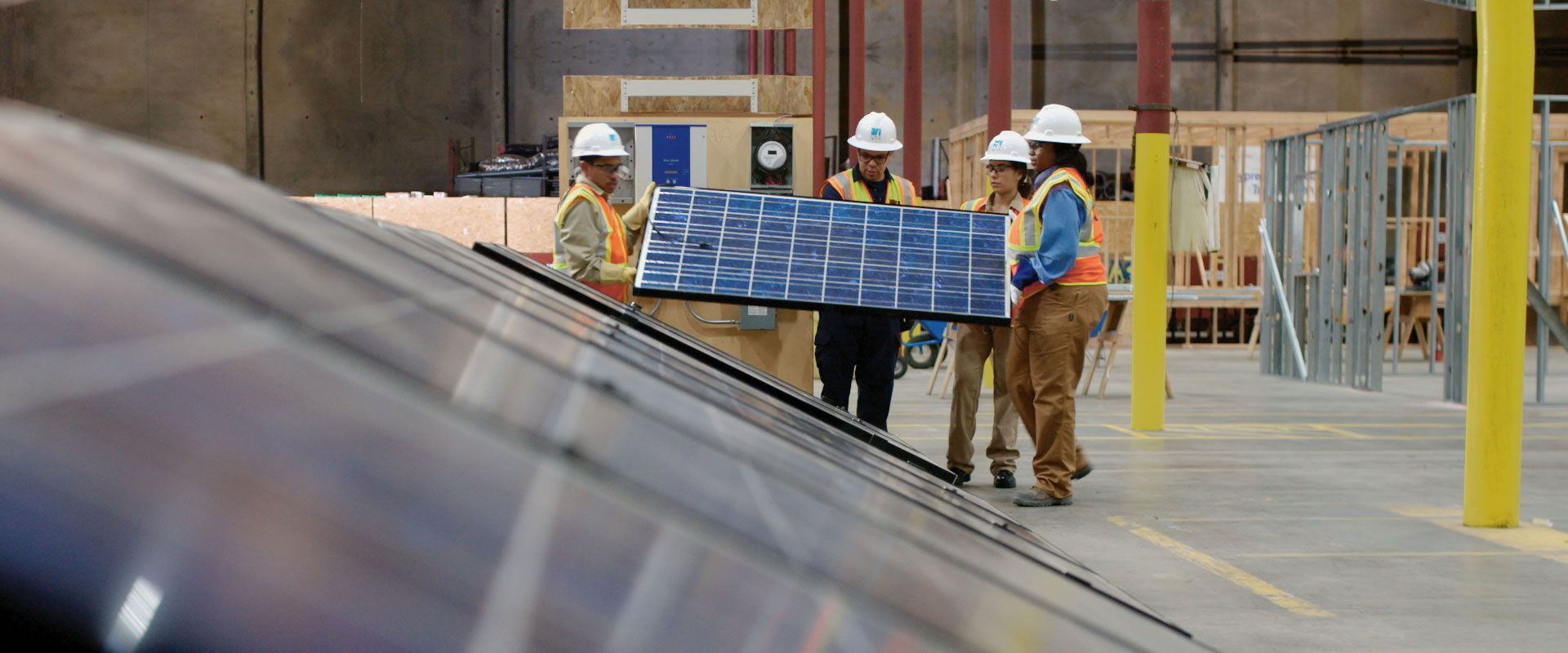 In 1905, the merger of two gas and electric outfits—the San Francisco Gas and Electric Company, founded by Peter and James Donahue in 1852, and the California Gas and Electric Corporation, formed when smaller shops were consolidated in 1901—created the Pacific Gas and Electric Company (PG&E). To mark the occasion, the company sent a railway car-turned-traveling-exhibit around the state, complete with an ice-making machine, a cream separator and a motor-driven sewing machine.
More than 100 years later, PG&E is one of the largest combined natural gas and electric utilities in the country. With its headquarters in San Francisco and more than 20,000 employees, it reaches close to 16 million people in northern and central California. Newsweek spoke with PG&E's chief sustainability officer, Melissa Lavinson, about the company's focus on sustainability.
This interview has been edited for length and clarity.
How does sustainability fit into the larger story of PG&E?
LAVINSON: We are really ingrained into the fabric of our communities throughout California, and we take a lot of pride in that as a company. We provide the foundational electricity and gas that helps power the economy and people's lives. We're a place-based company, which means we live and work in the communities we serve. Californians are innovative. They're pioneers, and they care deeply about the environment, their natural resources, the air they breathe, the water they drink. That permeates the culture of the company. We're proud of that. We want to really be part of the communities and work to help them thrive. We want to meet and exceed our customers' expectations, and part of that is being an environmental leader, a sustainability leader and really working hand-and-glove with communities and advancing clean energy policies.
When it comes to sustainability, what's changed at PG&E in recent years?
We just went through a process, led by our new CEO Geisha Williams, to get a sense of what's important. Where are we going? Where do we need to be? And what's the mission of the company and the vision of our future? It's a once-in-a-decade opportunity to take a step back and say, 'Who are we and where do we want to be?' We just launched our new mission and vision, and sustainability is at the core. Our vision reads: "With a sustainable energy future as our North Star, we will meet the challenge of climate change while providing affordable energy for all customers." That vision, along with providing clean, affordable, safe, reliable energy, while we're preparing for the future, that's exciting. That tells you what we're about.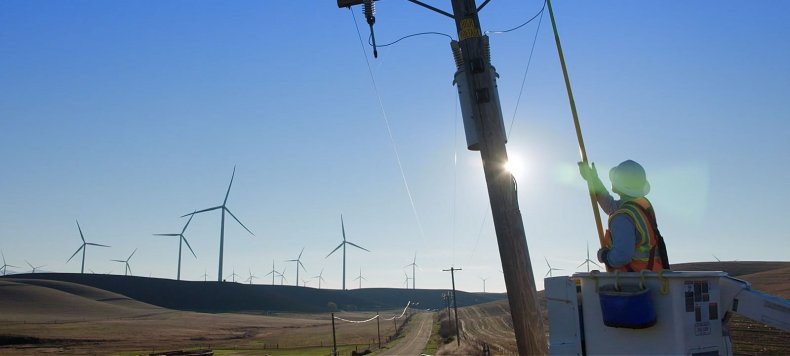 One of PG&E's areas of focus is better preparing for emergency situations. What are you working on right now?
We need to plan for a more resilient future that recognizes the fact that we are living in a time with changing climate, where we'll see more frequent and more extreme weather events and natural disasters. How we respond to them is critical. We do a lot in partnership with first responders, including firefighters, providing new solutions and partnership opportunities with them. The other thing we're focused on is the concept of resilience. What does it mean to be an infrastructure company in the future, when the "new normal" is not 10 years from now but it's here. We're already in the beginning of that.
We invested $6 billion in infrastructure to make it more flexible and dynamic for the future, and also more resilient. But we can't do it alone. This year, we launched our Better Together Resilient Communities grant program. We saw a gap: A lot of communities are interested in this but not all of them have the means and ability to conduct a study or vulnerability assessment. Or maybe they know their vulnerabilities but don't have the funding they need. So we launched a $1 million grant—that we just upgraded to a $2 million grant. We put out a request for proposals to propose pilot programs around resilience activities and climate change. The focus last year was wildfires. We got 40 proposals and chose four. They'll do the work over the next 12 to 18 months. We'll launch the next one next year, I think on extreme heat.
What happens to the programs these groups work on when they're done?
One requirement was, we wanted to make all the information publicly available, so that all communities can learn.
What other sustainability projects are you excited about?
We are also trying hard to provide innovative and creative ways of addressing the climate challenge while enabling the new energy future. We announced the Oakland Energy Project. Oakland has been growing over the past several years, requiring us to look at our energy system there and how we serve the needs of the community. There is a decades-old fossil-fuel power plant that meets energy needs during high-demand times of the year. You can ramp it up and down quickly, but it's not highly efficient. Folks wanted to look for an alternative. It wasn't our facility, but we issued a proposal to help figure out how to meet the needs.
What is one simple step that every household can take to make our energy consumption more efficient?
The easiest thing is, turn off a light and unplug your plugs. It's just that simple. Every time you leave a room, turn off the light. When you take out your smartphone, don't just leave your charger plugged in.
What concerns you most when it comes to energy efficiency?
I don't know if I have concerns! I think the opportunities are just tremendous, and the exciting thing about energy efficiency now is that anyone can do it. Going forward there are also things that people are looking at from a systems approach. A whole building—from the lighting to the air condition to the heating—they're looking at it from a systems perspective, not just appliance by appliance. How does it all work together? If you take a systems approach, you get savings you never thought you could get, and you get a better quality building or home. And you're saving money and energy. I guess the one thing I worry about is that we don't capitalize on that quickly enough—we don't take advantage of collaborations that energy providers like us could do with customers, cities or communities.
What about the future of transportation and sustainability?
We're thinking a lot about that. As an electricity and natural gas provider, people might think, why is transportation important to you? If you think about the mobility of the future and the electrification of the transportation sector—more electric cars—we can become the fueling station of the future. The investments we're making now aren't just for providing a cleaner future, but also to provide a clean energy future for transportation and mobility.
We need to take a step back and work together on that, because the faster we get there, there's cost savings for people. And there's a climate benefit and local air quality benefit. You can solve cost, climate and public health all at the same time. And it has to work in wealthy communities, disadvantaged communities and vulnerable populations. Focusing on vulnerable populations first, that's where you'll see some of the biggest benefits. Focusing investment there is critical.