PG&E Shut Off: Planned Outage Map as 180,000 California Residents Lose Power Amid Wildfire Risk
Almost 180,000 Californians lost power as PG&E's second round of planned outages began.
The planned power shutdown, which began on Wednesday afternoon and saw an estimated 179,000 people have their power cut for 48 hours, is to reduce the risk of wildfires as strong offshore winds develop across northern California.
In Central and Southern California, hundreds of thousands of customers could be affected, as reported by the Los Angeles Times. More than 308,000 Southern California Edison customers could be affected across seven counties, which are Ventura, Los Angeles, San Bernardino, Riverside, Orange, Kern, and Santa Barbara.
Additionally, San Diego Gas & Electric Co estimates that 24,000 of their customers might face a power outage.
The strong winds could damage powerlines and, combined with low humidity, cause a high risk of wildfires.
Is there a PG&E power shut off map?
The three Bay Area counties targeted for a power outage on Wednesday afternoon were Sonoma, Napa and San Mateo. According to CBS, 26,845 customers in Sonoma county were left without power on Wednesday, with shutoffs beginning around 2.45 p.m., while utility officials said around 7,488 customers in Napa would lose power. In San Mateo County, about 370 customers were set to lose power overnight.
Check the PG&E outage map for updates on which areas are affected. CBS also published a map of the planned PG&E power shutdowns, highlighting areas that were affected on October 23. Additionally, you can check your address on the Potential PSPS address lookup tool.
Seventeen counties are to be affected in total, which are Alpine, Amador, Butte, Calaveras, El Dorado, Kern, Lake, Mendocino, Napa, Nevada, Placer, Plumas, San Mateo, Sierra, Sonoma, Tehama, and Yuba.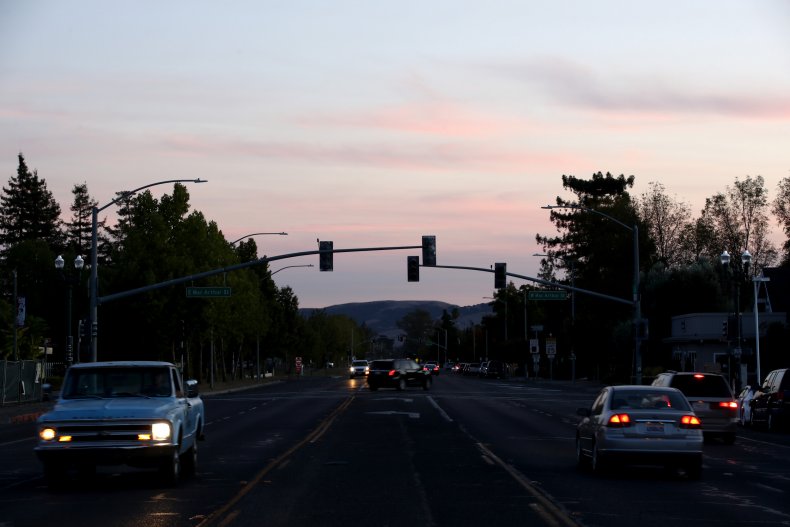 How long will the PG&E power outages last?
As reported by the San Francisco Chronicle, power is expected to be restored after 48 hours. However, PG&E is looking to plan more power outages on Saturday, as the forecast suggests that this weekend could see worse winds than those during the Wine Country fires of 2017.
How to prepare for a power outage?
During a planned power outage, it's essential to have an emergency kit and an evacuation plan. Additionally, it's crucial to know how to stay safe at home during a power outage. Read our guide to preparing for a power outage, including what to pack in an emergency kit and how to come up with an evacuation plan.
Following the shutdowns yesterday, PG&E confirmed that an employee was attacked in Glenn County, as his PG&E vehicle was shot with a pellet gun. In a statement, Bill Johnson, CEO of PG&E said: "Let me say this: there is no justification for this sort of violence. Whenever you see any of our crews anywhere in your community, they're there to help.
"They're specifically there to help you. They're not anonymous strangers; they're your neighbors. They're your friends. Most of our front line employees live in the communities where they work."