PG&E has warned that California residents may be left without power again this weekend due to wildfires. The PG&E planned Northern California power outages on Wednesday left more than 500,000 people with no power.
On Thursday, the utility company inspected power lines and restored power to 93 percent of the affected residents today, and customers in Alpine, Amador, Butte, Calaveras, Placer, Plumas, San Mateo, and Shasta counties had their power restored.
However, PG&E warned that there may be a separate shutdown from October 26 to October 28 to reduce the risk of wildfires. According to a tweet from PG&E, residents of Sierra Foothills, North Bay, Peninsula and Central Coast could be affected. Customers who suffered the shutdown on Wednesday could again be affected by the weekend power outage.
Though the power outages planned for this weekend have yet to be confirmed, the Almeda County Sherrif tweeted that PG&E warned that 57,000 residents of Almeda county could face a Public Safety Power Shutoff from 5 p.m. on October 26 to 2 p.m. on October 28.
PG&E warned that outages may last longer than 48 hours and that its customers should be prepared for outages lasting several days. Check your address on the Potential PSPS address-lookup tool to see if you could be affected. Additionally, you can check the PG&E Planned Outage map on its website.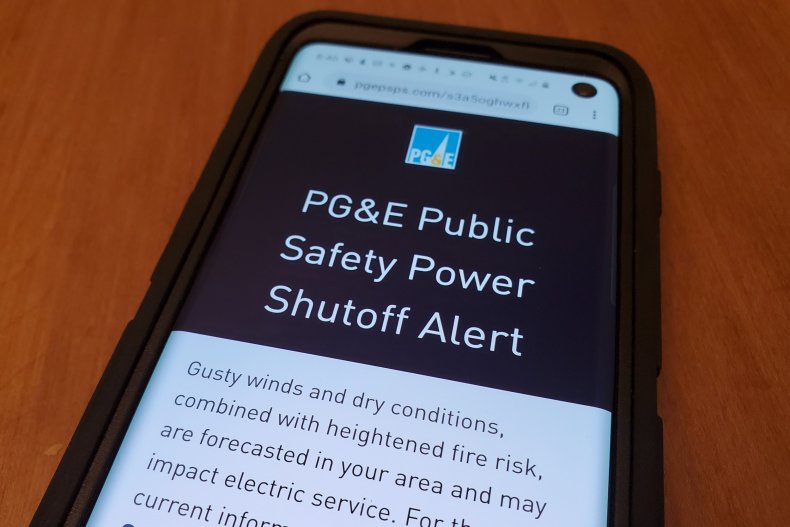 Weather forecasts of strong winds and dry conditions increase the risk of wildfires, as fires have already broken out in California this week. NWS Sacramento shared this High Wind Watch map which will be in effect from 11 p.m. on October 26 to 11 p.m. on October 27.
A fire near Geyserville in Sonoma County broke out yesterday, and so far, the Kincade Fire has grown 16,000 acres, destroyed 49 structures and is five percent contained, according to ABC7 News. Around 2,000 people and all of Geyserville have been ordered to evacuate and north Healdsburg has been issued an evacuation warning.
According to a report filed by PG&E, the Kincade Fire began near a power plant minutes after a PG&E transmission tower experienced an outage, as reported by ABC7 News. Investigators have not confirmed the cause of the fire.
The planned power outages have faced backlash and according to Capital Public Radio, Governor Gavin Newsom said: "It's about dog-eat-dog capitalism meeting climate change. It's about corporate greed meeting climate change.
"It's about decades of mismanagement, it's about focusing on shareholders and dividends over you and members of the public. It's a story about greed and they need to be held accountable."