PG&E Power Outage: Planned Shut Off on Tuesday Will Affect 596,000 Customers and Could Last Until Thursday
PG&E has planned a power outage for Tuesday which will affect 596,000 customers.
Some customers have not had their power returned after the weekend shutdowns and will now face several more days of no power. According to KCRA3, 970,000 customers were affected by the shutdown on Saturday and 556,400 customers had their power restored as of Monday 10 p.m.
Twenty-nine counties in the northern and southern Sierra, North Bay, Bay Area and Santa Cruz mountains, north coast and Kern County areas will be affected by Tuesday's shutdown. The power outages will begin on Tuesday and will potentially last through Thursday, as reported by KCRA3.
PG&E's Public Safety Power Shutoff (PSPS) is intended to reduce the risk of wildfires caused by power lines damaged by high winds. The company will inspect 32,000 miles of lines before restoring power.
According to PG&E on Twitter, the planned power outage will affect these areas at the following times on Tuesday, October 29:
5 a.m. – Butte, Plumas, Tehama, Trinity, and Shasta
9 a.m. – El Dorado, Nevada, Placer, Sierra, and Yuba
4 p.m. – Alpine, Amador, Calaveras, and Tuolumne
7 a.m. – Humboldt (Southern), Mendocino, and Sonoma
7 a.m. – Lake, Napa, Solano, and Yolo
9 p.m. – Humboldt (Northern) and Siskiyou
11 p.m. – Marin, Santa Clara, Santa Cruz, and San Mateo
11 p.m. – Alameda, Contra Costa
9 p.m. – Kern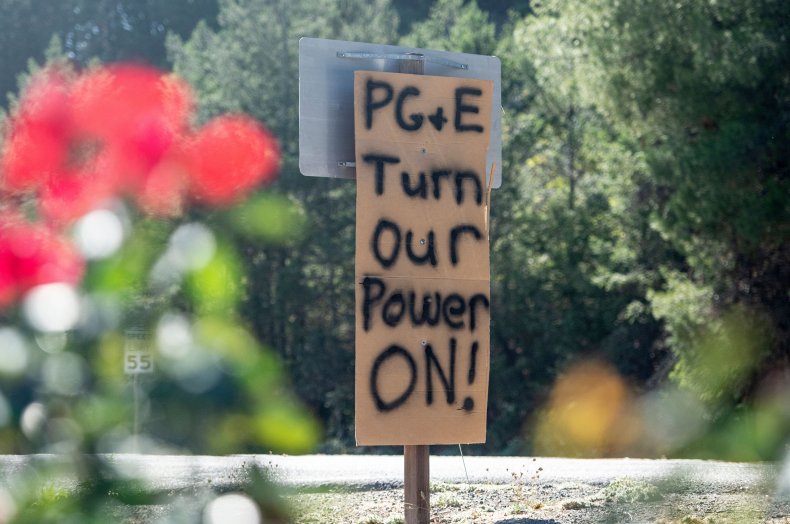 On Saturday, 37 counties were affected, including Alameda, Alpine, Amador, Butte, Calaveras, Colusa, Contra Costa, El Dorado, Fresno, Glenn, Humboldt, Lake, Madera, Marin, Mariposa, Mendocino, Monterey, Napa, Nevada, Placer, Plumas, San Benito, San Joaquin, San Mateo, Santa Clara, Santa Cruz, Shasta, Sierra, Siskiyou, Solano, Sonoma, Stanislaus, Tehama, Trinity, Tuolumne, Yolo and Yuba.
In a statement, PG&E said: "It is possible that customers impacted by the October 26 PSPS could be part of the October 29 shutoff.
"It's also possible that power restoration for some customers impacted by the October 26 shutoff will not be complete before the next safety shutoff must begin."
PG&E advised customers who have the power restored intermittently "to use the time to charge any medical equipment, phones and other electronic devices and restock emergency kits."
PG&E has invited its affected customers to visit its Community Resource Centers between 8 a.m. and 8 p.m. beginning October 29. Customers can access bottled water, electronic and medical device charging and air conditioning. You can find your closest center on the PG&E website.
Check to see if your address will be affected on PG&E's Potential PSPS address look-up tool. Be sure to read our guide to preparing for a power outage if you may be affected by these shutdowns.