PG&E California Power Outage: Where Will Be Affected? How to Check Your Address
A PG&E power shutdown could affect 184,000 customers in California as the company tries to reduce the risk of wildfires.
The utility company said it will make the decision on Wednesday morning and if they decide to cut power, the outage would begin at around 2 p.m. in the Sierra foothills, according to KCRA.
PG&E has not yet confirmed whether the power cut will go ahead and the company continues to track warm and dry winds in 17 counties across northern California.
The potential Northern California power outage could affect 17 counties which means approximately 184,000 customers could lose power for around two days or more. According to USA Today, 500,000 people could be affected in total.
Where will be affected by the power outages? How to check your address
According to PG&E, areas that may be affected are Sierra Foothills and the North Bay, including Alpine, Amador, Butte, Calaveras, El Dorado, Lake, Mendocino, Napa, Nevada, Placer, Plumas, Sierra, Sonoma, Tehama, and Yuba. Additionally, Kern, San Mateo, Tehama counties may be affected. However, there isn't an official PG&E power shut off map yet.
Check your address on the Potential PSPS address-look up tool. PG&E will attempt to contact any potentially affected addresses via call, text, or email.
Two weeks ago, from October 9 to October 12, approximately two million people were affected by a planned PG&E power outage. PG&E was criticized for the range and duration of the power outage.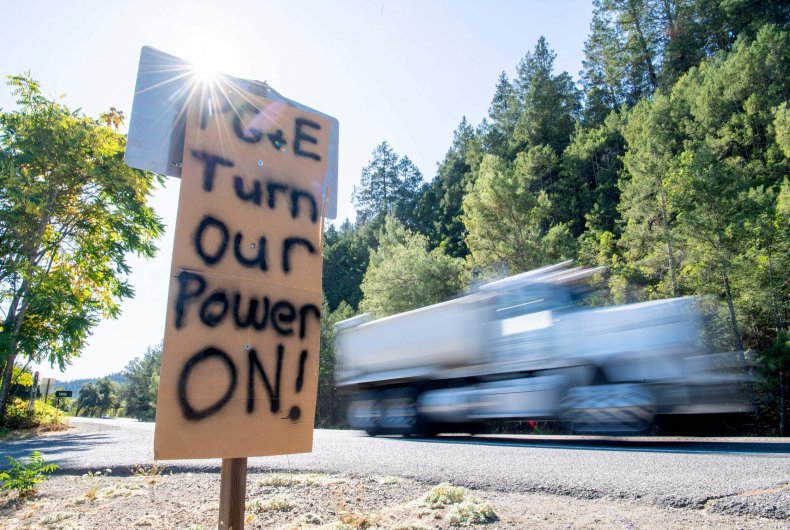 According to KCRA, in response to criticism from Governor Gavin Newsom and his request for the utility to issue an automatic rebate to its customers PG&E said: "We are considering the Governor's request, but right now during this current fire season, we are focused on keeping our customers and communities safe and reducing wildfire risk.
"The State of California's current electric tariffs do not call for reimbursement for weather or safety-related outages. A PSPS [Public Safety Power Shutoff] is a weather-driven event. We remain open to future policy discussion with lawmakers and regulators on this matter, and many other wildfire-safety related policy issues."
While the power outages have yet to be confirmed, PG&E is urging customers in potentially affected areas to be prepared, just in case. Check the PG&E website for advice for a power outage.
How to prepare for a power shut down
PG&E tweeted on Tuesday night: "Do you have emergency supplies (food, water, flashlights, a radio, fresh batteries, first aid supplies & cash)? A backup charger for your phone? Know how to manually open your garage door? Learn more about preparing for a Public Safety Power Shutoff."
Another tweet suggested: "Extended Outage Preparation Tips: Have enough water and food to last a week, have backup chargers for phones, have ice on hand to keep food cold, and make sure you know how to manually open your garage."
Check out Prepare for Power Down's guide to preparing for a power shut down for more information.