PG&E Power Outage Update, Shut Off Map as 510,000 California Customers Could Loser Power
Yesterday, Pacific Gas and Electric Company (PG&E) confirmed that it had restored power to nearly three-quarters of the 973,000 customers impacted by the October 26 Public Safety Power Shutoff (PSPS).
But due to a third consecutive dry, offshore wind event, PG&E planned to turn the power off for 540,000 customers in 27 counties.
However, in a tweet, PG&E later said: "Due to favorable weather conditions, we will no longer need to turn power off in these counties: Alameda, Contra Costa, Santa Clara, Santa Cruz, San Mateo. This further reduces scope of Oct. 29 PSPS by 30,000 to approximately 510,000 customers in portions of 22 counties."
Some customers who were affected by the October 26 power shutoffs may be affected by the outages today.
PG&E will continue to monitor weather forecasts to determine whether shutoffs are necessary overnight in Alameda, Contra Costa, Santa Clara, Santa Cruz, and San Mateo counties.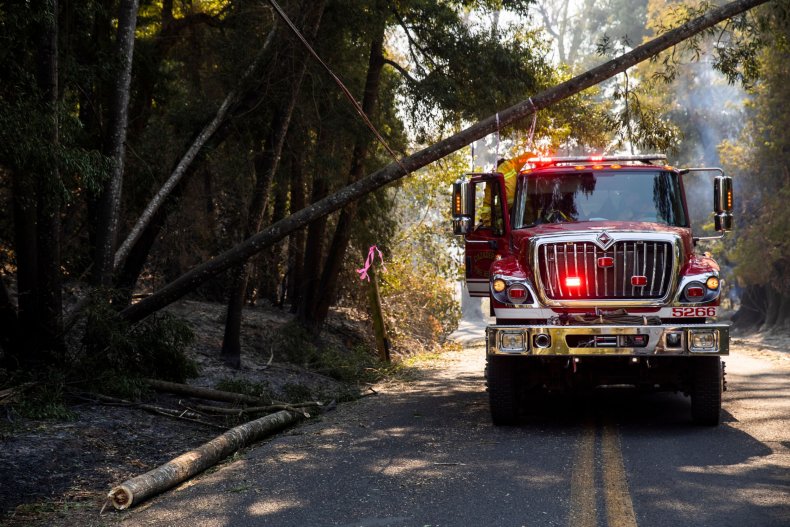 Customers in Humboldt and Siskiyou counties who were expected to be part of the October 29 PSPS will not be de-energized, due to changes in the weather forecasts.
Yesterday at 5 p.m., PG&E issued the weather "all-clear" for Butte, Plumas, Shasta, Tehama and Trinity counties. These counties were impacted by the October 29 power outage, but winds have subsided to safe levels allowing inspections and restorations to begin. PG&E crews will begin inspections will continue at first light.
Customers can check what time their power will be restored on the PG&E PSPS website. They can also check if their address will be impacted by continuing power outages.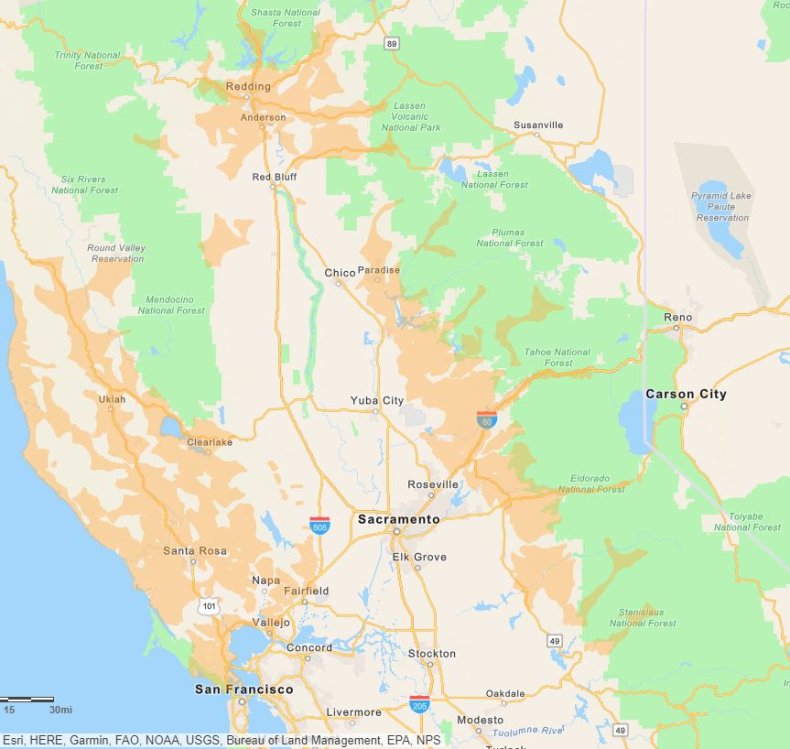 PG&E's meteorology team estimated that the current dry, offshore wind event should have subsided in nearly all areas by this morning, although in Kern County the winds are not expected to subside until Thursday morning.
According to a PG&E statement, about 6,300 personnel and 46 helicopters are available to support inspections, repairs from wind damage, and restoration as soon as PG&E issues the weather "all-clear." PG&E also has the assistance of approximately 1,100 electric workers to assist with inspections and repairs.
PG&E also said that the high winds during the October 26 event caused at least 55 instances of damage which could have lead to wildfire ignitions if the power lines were not de-energized.
According to CNN, PG&E will credit all customers affected by the power outages of October 9 with $100 towards their bills. "
Bill Johnson, CEO of PG&E, said in a statement: "We understand that power shutoffs are more than an inconvenience for our customers and we did not live up to their expectations when it came to communicating this event.
"It's important to remember that the sole purpose of these power shutoffs is to reduce the risk of catastrophic wildfire in the communities that we serve."