'Pharma Bro' Martin Shkreli Starts Drug Network Months After Prison Release
Just two months after walking out of prison, disgraced "pharma bro" Martin Shkreli has announced that he is launching a new drug network.
The convicted fraudster characterized his new venture, Druglike, as a "Web3 drug discovery software platform" in a press release on Monday. He created the company because "traditional drug discovery software is too difficult and expensive to use," he said.
Shkreli was released from federal prison in May after serving four years for securities fraud, having lied to investors about the performance of his hedge funds MSMB Capital and MSMB Healthcare. He was sentenced to seven years in 2018 but received an early release, reflecting credit for six months in custody before his sentence as well as good behavior in prison. He will be living in a Federal Bureau of Prisons halfway house until September 14.
In January, the Federal Trade Commission (FTC) banned Shkreli from the pharmaceutical industry for life. The ban came after a federal court in New York found him guilty of monopolistically raising the price of Daraprim, a lifesaving drug, by 5,000 percent.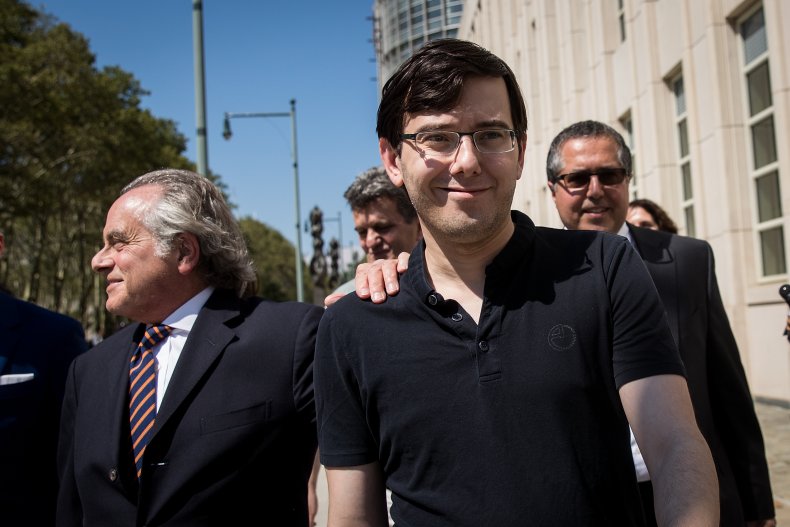 Shkreli's announcement of Druglike's launch emphasized that it is "a blockchain/Web3 software company and not a pharmaceutical company," which is "not engaged in pharmaceutical research or drug development."
The former executive also said his company would benefit "underserved and underfunded communities, such as those focused on rare diseases or in developing markets."
Shkreli notoriously hiked the price of Daraprim from $13.50 to $750 per pill. The drug treats toxoplasmosis, a disease resulting from infection with Toxoplasma gondii, a common parasite. The condition can be deadly to patients with weakened immune systems, such as people who have HIV/AIDS or have received an organ transplant. It can also cause complications for children born after their mothers were infected during pregnancy.
Daraprim had been available for over 60 years when it was acquired by Shkreli's company Vyera Pharmaceuticals in 2015 and its price rocketed overnight. The former CEO reportedly wrote in an email to an associate that acquiring the drug "should be a very handsome investment for all of us."
In April 2020, Shkreli requested an early release from prison so that he could work on a treatment for coronavirus. U.S. District Judge Kiyo Matsumoto denied his plea, writing, "The court does not find that releasing Mr. Shkreli will protect the public" and his "self-described altruistic intentions do not provide a legal basis to grant his motion."
Newsweek reached out to Druglike for comment.