Pharma Insiders Are Raking in Money Despite No Guaranteed COVID-19 Vaccine | Opinion
On March 2, Joseph Kim, Inovio Pharmaceuticals' CEO, was one of a handful of pharmaceutical executives who met with President Donald Trump at the White House. Although Inovio had never brought a vaccine to market, Kim boasted at that meeting about his company's ability to quickly develop a COVID-19 vaccine.
Inovio's stock skyrocketed—more than 220 percent—in the days after that meeting. That same week, Inovio's chief financial officer and chief science officer sold $400,000 worth of their combined company shares. Between March and July, top Inovio executives sold nearly $3.5 million in shares inflated by press releases portending hopes for vaccine development.
The executives who have already pocketed millions know that Inovio is not one of the front-runners in the vaccine race. It's not even technically a part of the Trump Administration's Operation Warp Speed, the massive initiative that has flooded a handful of drug corporations with billions in taxpayer funding for expedited development of a COVID-19 vaccine.
But Inovio is emblematic of a disturbing pattern in the race to develop a vaccine: Pharmaceutical companies issue press releases with (often unsubstantiated and overhyped) "news," which bring in financial market speculators, who make the stock values skyrocket, which is the signal for insiders and executives to cash out their shares.
Insiders from at least 11 companies with vaccine announcements sold over $1 billion of shares just from March through late July. About a third of those sales were from three companies—Moderna, Inovio and Vaxart—that at the time had never successfully brought any drug to the market.
They used their association with Operation Warp Speed to inflate their stock prices and enrich their executives. Even the head of Operation Warp Speed, Moncef Slaoui, held more than $10 million of stock options in GlaxoSmithKline, one of the company's chasing a vaccine, as of May.
Through aggressive promotion and selective media leaks to inflate their stock prices, pharmaceutical company executives and insiders are profiteering from the pandemic, without any guarantee they will ever produce a vaccine. For all the worry we hear from lawmakers about vaccines not being profitable enough for drug corporations, some pharma executives and insiders are already making plenty of money. And they are doing it with our investments, whether or not they deliver on a vaccine. The billions of dollars to drug companies that have been authorized by lawmakers since March have come with no strings attached.
Unquestionably, we need a safe vaccine. In the rush to get one, however, no transparency, accountability or affordability measures have been put in place to ensure that our public investment will produce one.
And if that wasn't enough, drug executives have also promised to profit off of any resulting vaccines or treatments, charging Americans significantly more than the cost to produce the medicines for which taxpayers will have paid the research and development.
Drug corporations have been criticized over the decades for price-gouging patients on everything from insulin to cancer drugs. That might be why many Americans do not seem shocked that some pharmaceutical firms are apparently more interested in inflating their stock prices than delivering a safe, affordable vaccine. After all, this would not be the first time that public investment in life-saving medicines have served corporate profits more than public health.
Reform is long overdue. Americans need assurance that their taxpayer-funded research and innovation translate into affordable, accessible medicines for everyone who needs them—not just profits for pharmaceutical company executives and their shareholders.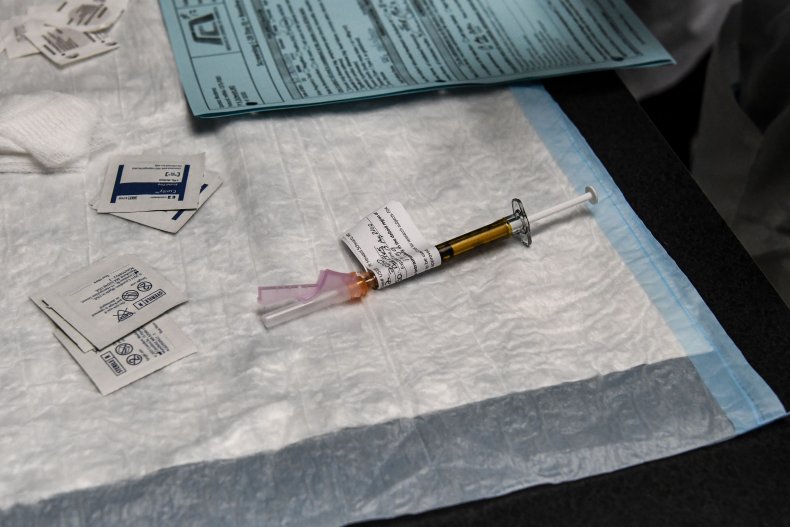 The United States has a long legacy of public health accomplishments. We're a rich nation, and, thanks to taxpayers, our government can deploy billions of dollars to develop a safe, effective and affordable vaccine. That's a good thing, since infectious disease experts universally believe that widespread inoculation is the only way to end this pandemic.
But overcoming COVID-19, getting the economy back on track and saving millions of lives depend on ensuring equitable and affordable access to vaccines and treatments for people in the United States and around the world.
To date, we've invested more than $15.69 billion in taxpayer dollars in drug corporations working to develop COVID-19 vaccines and therapeutics, with no guarantee that we'll receive a safe and effective product.
While the development of a vaccine is wrapped up in election-year politics within the Trump administration, only Congress is capable of reining in the pharmaceutical industry's pandemic profiteering once and for all.
Gerald Posner, journalist and author of Pharma: Greed, Lies and the Poisoning of America.
Margarida Jorge, campaign director for Lower Drug Prices Now, a national coalition of 60 organizations.
The views expressed in this article are the authors' own.