Pharmacist Accused of Ruining Vaccine Is Steeped in Conspiracy Theories, FBI Document Suggests
The Wisconsin pharmacist accused of tampering with almost 600 doses of Moderna's coronavirus vaccine, thus rendering them ineffective, appears to be a prolific conspiracy theorist, the Daily Beast reported on Sunday.
Information included in a search warrant application filed by personnel at the FBI—which was recently unsealed—suggested that 46-year-old Steven Brandenburg readily communicated his beliefs to at least one colleague at Advocate Aurora Health Systems in Grafton, a small town located roughly 25 miles north of Milwaukee.
The documents identified Brandenburg's colleague as Sarah Sticker, a pharmacy technician who found a box of unrefrigerated Moderna COVID-19 vaccines during her early morning shift on December 26 and later reported the incident to a supervisor. The COVID-19 immunizations, which protect against infections with the novel respiratory disease, become spoiled when storage environments rise above a certain temperature.
FBI authorities paraphrased Sticker's comments during an interview pertaining to Brandenburg's case in the unsealed warrant application. The technician reportedly told interviewers that "Brandenburg was very engaged in conspiracy theories."
"Some of the conspiracy theories Brandenburg told Sticker about included: the earth is flat; the sky is not real, rather it is a shield put up by the Government to prevent individuals from seeing God; and Judgement Day is coming," the document read. "Sticker advised Brandenburg communicated his conspiracy theories to Sticker via text message."
A portion of the warrant application's conclusion acknowledges that Brandenburg's beliefs "ostensibly motivated his tampering with the Moderna COVID-19 vaccine." The pharmacist himself openly admitted to having an "interest" in conspiracy theories, and communicating that interest to fellow employees, during his own conversations with federal investigators. He has since been dismissed from his position at the pharmacy.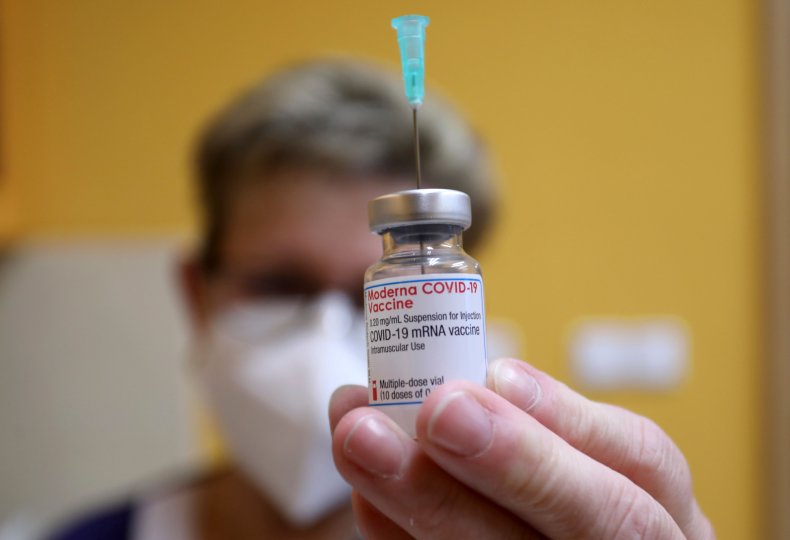 Brandenburg agreed to plead guilty to intentionally removing vaccine doses shipped to his pharmacy, and failing to put them back, last week, the Department of Justice confirmed in a press release. The pharmacist reportedly noted his suspicions about the COVID-19 vaccines, as well as vaccines in general, in a plea agreement. Authorities said 57 people received ineffective immunization doses as a result of Brandenburg's conduct, since he placed the vaccines back inside the pharmacy refrigerator after damaging them.
The pharmacist was arrested for the alleged offense at the end of December and charged with "two counts of attempting to tamper with consumer products with reckless disregard for the risk that another person will be placed in danger of death or bodily injury."
Brandenburg could face up to 10 years in prison for each charge.
The office of Brandenburg's attorney, Jason Baltz, declined to comment.