Feds Indict Pharmacist for Allegedly Hoarding Stolen Meds So He Could Open Own Pharmacy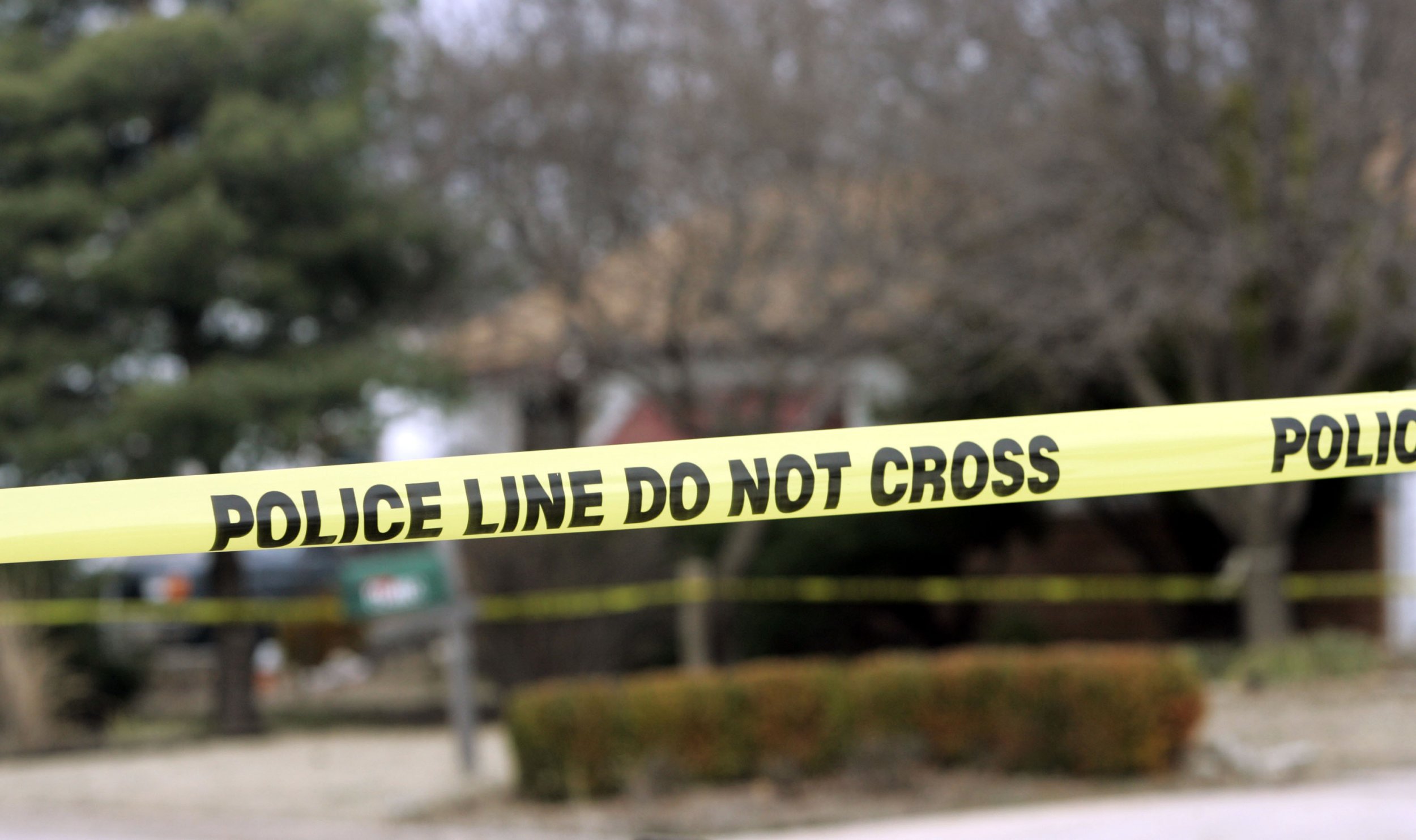 Kyle Humphrey had big Rx dreams. At least bigger than wasting too many small-time years dispensing pills for his big-box-store betters.
He built in his mind grand plans to open the doors to his own shingle and serve customers in need.
Be his own boss.
But federal prosecutors contend that the 34-year-old pharmacist from Murray, Kentucky, for years squirreled away thousands of dollars worth of prescription meds from his employers like Walmart and CVS to preemptively plenish the shelves of his daydream pharmacy.
Humphrey was indicted on Tuesday in Bowling Green, Kentucky's federal court for allegedly stealing "pre-retail" prescription medications, mislabeling them so as to "defraud or mislead," misusing someone's health information and violating a court order preventing him from packing a firearm.
If convicted, the pharmacist could be sentenced to a maximum of more than 40 years in prison, according to a release breaking down each count.
A lawyer for Humphrey told Newsweek he was reserving comment for now.
"He has not been arraigned on those charges yet," Edward Box said. "Until he's arraigned I couldn't make a comment."
One of the charges outlined in Humphrey's three-count indictment is the man's alleged wrongful use of health information for which, prosecutors contend, he procured privileged details on July 17, 2017, to an individual identified by the initials "P.B." and used them "for personal gain."
Humphrey was probed for his questionable inventory of "prescription-only restricted drugs," otherwise known as "pre-retail prescription medications," when Calloway County Sheriff's Department deputies, on August 9, 2017, paid a house call to his Murray home after an alleged domestic violence incident involving his girlfriend, the complaint stated.
A search of the premises led deputies to find a safe filled with all kinds of meds. A 16-page criminal complaint filed in September stated that if Humphrey argued with his girlfriend, he would up and haul the safe to his mother's residence in Big Rock, Tennessee.
The safe's contents were described as being "black-in-color plastic storage container(s) with yellow flip-top lids (i.e. a storage tote)" and appeared to be "not expired" and "in pre-retail condition," according to the complaint.
The woman, who worked as a pharmacy technician, told an investigator from the U.S. Food & Drug Administration (FDA) a month after the dustup that she had been in a relationship with Humphrey for a year.
She claimed that during their romance, Humphrey confided in her about pilfering various pills from Walmart and storing them in a safe.
The ex-girlfriend told the investigator that Humphrey "kept medication bottles secreted in the residence she shared with [him]... [she] stated that Humphrey would oftentimes secret this safe at his mother's residence in Big Rock, Tennessee," according to the complaint.
When the girlfriend and her children came down with a bout of sickness, Humphrey allegedly offered to fit them with an expired bottle of the antibiotic Clindamycin.
She refused.
The rejection to his good offering allegedly caused Humphrey to become "offended and upset," the complaint states.
But the girlfriend's rationale, the document noted, was that her boyfriend was offering her Clindamycin (which expired in February 2017) which she believed "was stolen from Walmart because Humphrey did not have a prescription for it."
What's more, the girlfriend shared with the investigator smoking-gun proof in the form of photographs she purportedly snapped of Humphrey's safe and its questionable stash of silos.
"[She] informed me that Humphrey obtained the drugs depicted in the photographs by stealing the drugs from his employer, Walmart," the document stated.
The inventory listed in the complaint suggested Humphrey hoarded a generous amount of brand-name meds, including antidepressants like Duloxetine and Aripiprazole, Testosterone, the birth control pill Norethindrone, and Finasteride, which can be used to shrink an enlarged prostate but is also taken to curb hair loss.
It's the stock bottle supply of the Finasteride, which was allegedly found in Humphrey's "gun safe" and packed in a black colored bottle with an "X" on the lid and another "X" on the face of the bottle, in what the investigator described as being created using a black permanent marker.
The markings were especially suspicious because the investigator in the complaint suggested that those bottles with the "X" were "not to leave the confines of a pharmacy setting because they are used to fill individual customer prescriptions."
The FDA investigator suspected that after a meeting with Humphrey on Aug. 14, that it was lifted from Walmart for the pharmacist's personal use.
The complaint laid out the specifics, backed up by testimony from his ex-girlfriend, as to how Humphrey allegedly masterminded a "duplicate label scheme."
If Humphrey wanted to get a personal stash of a particular prescription med, he would manipulate his employer's dispensing system by printing off more than one label so that both appeared to be originals.
Then Humphrey, the complaint stated, would fill one bottle for a customer and then fill a duplicate (with identical labeling) with "medication stolen from pharmacy stock bottles" and "bring the stolen medications home."
The personal drugstore that a fellow Walmart told authorities "exceeds $5,000" that Humphrey had acquired gave him a sense of hope for the future, the complaint stated.
Fearing he could "get into a lot of trouble" if word leaked about his hot stash of stolen drugs, Humphrey last summer allegedly warned his girlfriend to stay mum and told her "he was stealing to build up an inventory of drugs so that he would have the drugs to stock his own pharmacy shelves once he was able to purchase one," according to the complaint.
He echoed the same aspirations to own his own pharmacy to a longtime friend and Murray State University classmate who helped Humphrey get hired to work at his grandfather's small pharmacy.
When pressed about possessing a questionable amount of the blood-thinning drug Xarelto, Humphrey, according to the complaint, tried dodging his pal by saying it was "for inventory for the store I have one day."
He also told him that much of the pills in his possession were from his various employers' shoddy system of disposal after the items expired. However, the pal remained suspicious and that the outfits that Humphrey worked for—CVS and Walmart, among others—maintained strict protocols with expired or near-expired medications.
Humphrey allegedly told the pal, "They were throwing it away so I took it," the complaint stated.
Humphrey was cut off midsentence by the pal and told to "just stop talking," the document noted. Then the friend demanded to know if Humphrey ripped off his grandfather.
"I swear I did not take any of it [drugs in the tote] from your store," Humphrey allegedly told him, referring specifically to the blood-related drugs Xarelto and Bystolic as well as the bronchial-aiding medicine ProAir.
Humphrey allegedly attempted to boast about his penny-saving abilities as the reason he came into the meds found by the deputies, and later verified by federal investigators.
The pills weren't stolen but "were mail-order drugs" Humphrey obtained from his father.
Up until the domestic violence incident at his home in August, Humphrey was prospecting to purchase numerous pharmacies in Kentucky as well as "several pharmacies in Tennessee, according to the complaint.
Those hopes are likely squandered.
Especially since Humphrey was caught back on January 2 with a 9-millimeter Sig Sauer semiautomatic pistol and ammunition, according to a separate indictment reviewed by Newsweek filed on Tuesday.
Humphrey, the document read, "knowingly possessed, in and affecting interstate commerce, a firearm."
Humphrey was specifically barred from possessing a firearm as part of an August 17, 2017 order from Calloway County Family Court in regard to his domestic violence incident.
The alleged prescription hoarder remains in custody pending his arraignment.