Pharmacy Boss Allegedly Forced Employees To Kiss Her For Their Paychecks, Get Spanked For Punishment, Lawsuit Says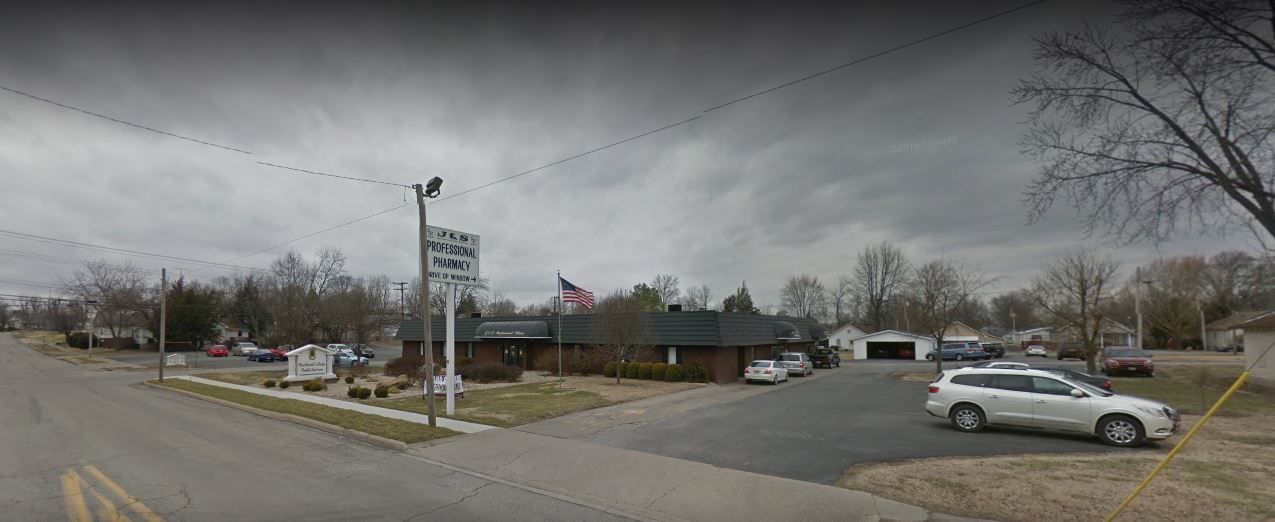 You had to pucker up to get paid.
That's how one long-time worker portrayed certain unmentionables that allegedly carried on during her tenure working at J&S Professional Pharmacy.
Wendy Blades, 39, who in July lodged a federal civil lawsuit in East St. Louis, Illinois, contending that she was forced to seek medical attention for the alleged "sexually hostile work environment."
Upon returning back to work, Blades claims she was sacked.
The former pharmacy staffer claims in the complaint that the middle-aged owner of J&S routinely planted smooches on employees' lips when she doled out paychecks, spanked subordinates on their rears to discipline them and frequently shed her Rx lab white coat to gait around the West Frankfort-based medicine hub in her birthday suit.
"This is just crazy," Joyce Fogleman told Newsweek in an interview. "I'm not going to address any of it."
But one by one, Fogleman, who is respected in the community, dispelled the accusations that she claims are being created by a "disgruntled employee."
The lip-kissing lines?
"Totally bogus, bogus, bogus, bogus," she said. "Just ridiculous."
Corporal punishments in the form of spankings?
"Ridiculous also," Fogleman stressed. "Never happened. I don't even know where this is coming from!"
The owner chuckled after being reminded of Blades' assertion that as the boss she stripped at the pharmacy and elsewhere.
"That would be funny," she quipped. "Absolutely not."
As to why Blades was let-go (the ex-employee claimed she was terminated as a form of retribution after airing objections to Fogleman's "antics") -- the owner attempted to correct the record.
"She was not fired," Fogleman said.
Blades attorney, Mark Schuver, disputes this. He maintains that after Blades was treated for high blood pressure and returned to work, she "was told she had to leave [J&S]."
What's more, Schuver said he found another ex-worker who verified some of the same accusations described by Blades.
"Before filing suit we undertook an investigation and corroborated the allegations with one other former employee," he said.
Pressed for specifics to contradict the suit's claims, Fogleman remained steadfast that in the end, she'll be vindicated.
"This will all come out later," she said.
Fogleman was first named in a discrimination filing with the state's Department of Human Rights back in September 2017 -- some months since Blades stopped working at J&S Professional Pharmacy.
In it, Blades described getting terminated "in retaliation for reporting and/or objecting to the ongoing sexual harassment and hostile work environment" that she believed violated her Civil Rights.
She detailed in the form and summed up in subsequent federal documents, reviewed by Newsweek, that she wasn't the only victim.
That Blades "and other employees of J&S" endured what the discrimination form charged as "relentless sexual harassment, unwelcome sexual advances, requests for sexual favors, sexually motivated physical contact, humiliation, a sexually hostile work environment and other improper and /or unlawful conduct which was made a term or condition of our employment at J&S."
She bulleted the form with specifics.
Fogleman, in front of her sister (who was also Blades' supervisor), forced her and other employees "to line up and kiss Joyce Fogleman on the mouth," the discrimination document reads.
The alleged victim claimed she and other employees were spanked by Fogleman "as a form of discipline and sexual gratification" and also spanked on the buttocks "in front of co-workers and/or customers."
Blades accused her former boss of copping grabs of "employees by the buttocks" in front of others as well, the document shows.
And lastly, she blames Fogleman for putting on a nude display at the pharmacy and sponsored events like holiday parties.
All of this allegedly taxed Blades' health.
On March 2, 2017, Blades accused Fogleman of wrecking her life.
"...I was caused to suffer high blood pressure, severe anxiety and depression necessitating medical and psychiatric treatment," she wrote in the discrimination form.
After a checkup, Blades claims she was advised to "go home and rest."
Four days later, when Blades attempted to return to work she says that she was "terminated… [and] constructively discharged."
Her complaint seeks to recoup back pay and be compensated for past and future pain and suffering.
The owner of J&S Professional Pharmacy for almost a quarter of decade has by all accounts been a pillar in small town community.
Earlier, Fogleman received the industry's prestigious 2017 Bowl of Hygeia award. The year before Fogleman was bestowed the Liberty Bell Award and was inducted into West Frankfurt's Wall of Honor.
When she isn't filling scripts and looking after the business, Fogleman is a constant philanthropist who has championed many charities.
That makes the allegations so baffling.
In an answer to the salacious accusations filed back in October, Fogleman's attorney John Kauerauf repeatedly denied "that any unlawful acts or unlawful employment practices occurred," and while they concur that Blades' blood pressure was checked on March 2, 2017, they "deny the remaining factual allegations…"
The response requested remittance for the "costs of defense" and that "Blades be awarded nothing..."
Last week, a judge ruled that the matter could move forward against the pharmacy's president.
"At first glance, J&S Professional Pharmacy appears to be your normal pharmacy until you see the allegations…" Judge J. Phil Gilbert wrote in a Memorandum and Order.
Gilbert then ticked off them off and acknowledged that Blades' health may have been hindered as a result of "Fogleman's antics."
And when Blades returned to J&S to work after recovering from a spike in her blood pressure, the judge wrote that "the Pharmacy terminated her employment -- allegedly because of her medical inability to work."
So far, the judge hasn't been swayed to toss the case.
Arguments by Fogleman's attorney citing that the grievance was filed too late and that the company didn't belong in the lawsuit, didn't succeed.
The judge wrote Blades was well within the window of 300 days (Blades filed in 197 days after stopping work at J&S), calling it "timely for the purposes of the Illinois Human Rights Act claims."
As far as Blades's claims of being forced to work at the pharmacy with a barenaked boss who demanded smooches and disciplinary spankings to subordinates' rear ends -- the judge submitted in his memorandum that for now, and until new evidence is brought the actions "predicated on intentional and unwanted touchings -- spankings, kissing, and the like, that meet the plain definition of batter…"
Moreover, the judge decided that the case could move forward and disputed some points in Fogleman's attorney Kauerauf's motion to dismiss.
But the attorney believes there is a lot of legal steps to cross.
He said the case is still in a "preliminary stage" and for now the judge has to accept what Blades is saying as true; even though he hasn't heard any specifics so far.
"Once all the facts are before the judge my client will prevail," he said.
​