Florida Pharmacy Worker Stole 1,200 Tablets Of Strong Painkiller By Hiding Them In Her Purse And Bra
A pharmacy worker in Florida stole more than a thousand tablets of a strong opioid painkiller by smuggling bottles of it in her purse and bra, authorities said.
The Florida Department of Health issued an emergency suspension order (ESO) for the registered pharmacy technician license of Katrina Fahlberg. Fahlberg, who gained the license in June 2013, worked at Genoa Healthcare in Lake City, Florida, the Miami Herald reported.
She admitted to other employees that she had started stealing bottles of tramadol—a pain medication that is sold under the brand name Ultram—in August 2018, the ESO said.
"Ms. Fahlberg admitted that she took the bottles of tramadol off the shelf, poured out five to ten tablets, and consumed them," the ESO said. "Ms. Fahlberg also admitted that she concealed stolen tablets of tramadol in her bra and bottles in her purse."
It added: "Ms. Fahlberg estimated that she took approximately 1,200 tramadol tablets while working at Genoa Healthcare."
Fahlberg concealed her theft by ordering tramadol without a purchase order, according to the ESO, because a low demand for the medication meant the pharmacy's automated system would not re-order it.
The theft was discovered after the site manager of Genoa Healthcare filled a prescription for tramadol and noticed a discrepancy in the inventory in November last year, the ESO said.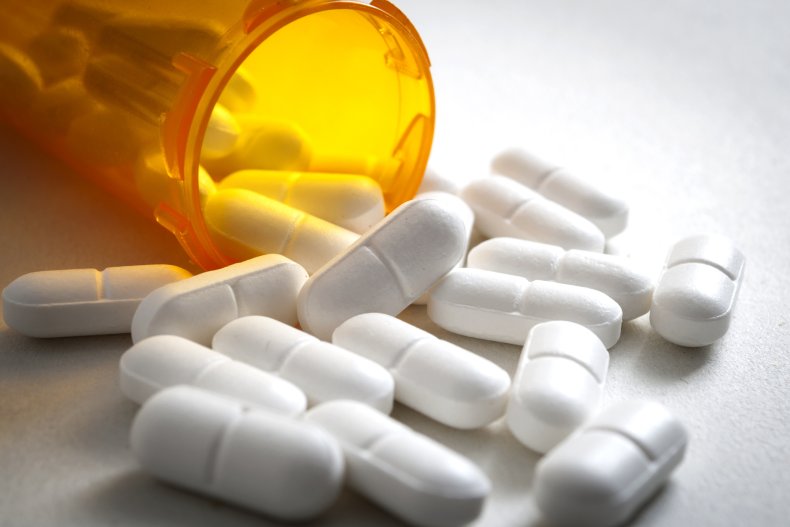 The manager reviewed records and found a disparity in the amount of tramadol that had been ordered and the amount that had been dispensed. The manager confronted Fahlberg about the issue and she "admitted to taking the tramadol 50mg tablets while at work," the ESO said.
According to the ESO, Fahlberg's role as a registered pharmacy technician involved assisting pharmacists in the "counting, weighing, measuring, pouring, and mixing of prescription medication or stock legend drugs and controlled substances."
As they are trusted to carry out tasks that also including handling, counting and reporting of drugs in the pharmacy, it is "imperative" that they have "good judgement and moral character," the ESO added.
"Ms. Fahlberg's behavior in stealing a controlled substance from her employer for her own use demonstrates that she lacks the judgement and moral character needed to practice as a registered pharmacy technician," the ESO said.
Fahlberg's behavior shows a "disregard for the laws and rules governing the practice of pharmacy in the State of Florida and represents a significant likelihood that Ms. Fahlberg will continue her illegal behavior."
The ESO added that "this probability constitutes an immediately serious danger to the health, safety and welfare" of Floridians and "nothing short of the immediate suspension" of Fahlberg's registration will protect the public from that danger.
The Florida Department of Health and Genoa Healthcare have been contacted for comment.