Pharrell Williams has joined the growing list of musicians who have moved to prevent President Donald Trump using their songs at campaign rallies.
Lawyers for Williams issued a cease and desist letter to Trump after he played Williams' global hit song Happy at a Saturday event in Indiana, the same day as 11 people were murdered by a white supremacist at a Pittsburgh synagogue.
"There was nothing 'happy' about the tragedy inflicted upon our country on Saturday and no permission was granted for your use of this song for this purpose," reads the letter, as first reported by Hollywood Reporter.
"Pharrell has not, and will not, grant you permission to publicly perform or otherwise broadcast or disseminate any of his music," the letter said.
After the Indiana Future Farmers of America event on Saturday, Trump was criticized for the choice of song, and for joking about having a "bad hair day" only hours after the Pittsburgh attack. He denounced the mass shooting as an "evil anti-semitic attack" that was an "assault on all of us."
In contrast with his predecessor Barack Obama, whose campaign rallies frequently featured performances and endorsements by music stars including Beyonce Knowles and Stevie Wonder, Trump has attracted little support from the entertainment world.
Performers can obtain blanket licenses to use songs from performing rights organisations, meaning musicians' legal options can be limited if they wish to prevent a song's use. They can instead opt to denounce candidates who use their work to distance themselves from their policies.
Here's a rundown of artists who've taken issue with Trump's use of their work.
The Rolling Stones
In 2016 the veteran rock band said they "have never given permission to the Trump campaign to use their songs and have requested that they cease all use immediately." The presidential candidate often played their 1969 classic You Can't Always Get What You Want at campaign rallies, and even used it to close out his presidential victory speech.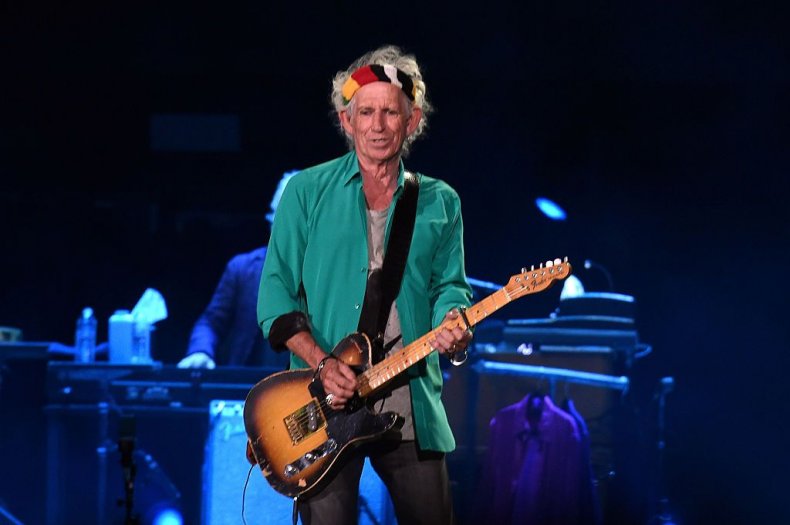 George Harrison
The estate of the former Beatles guitarist made clear that use of Here Comes The Sun, which was played as Ivanka Trump took to the stage at the Republican National Convention in Cleveland in 2016, was not authorized.
Adele
As Trump's candidacy gathered pace in 2016, Adele made clear that she did not endorse the candidate, or his use of her songs Skyfall and Rolling in the Deep at campaign rallies.
"Adele has not given permission for her music to be used for any political campaigning," her spokesperson told The Independent.
Steve Tyler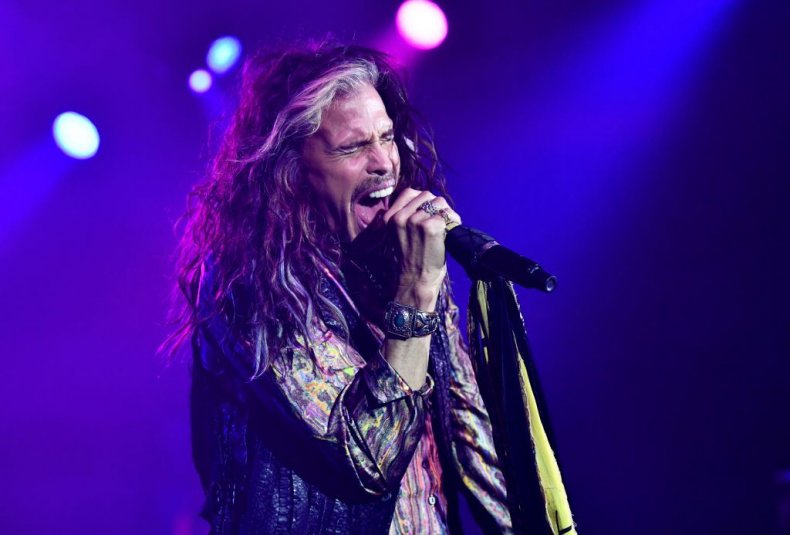 The Aerosmith singer's lawyers issued a cease and desist letter to the Trump campaign in 2015, writing Trump does "not have our client's permission to use Dream On" or any of Tyler's other songs and that it "gives the false impression that he is connected with, or endorses, Mr Trump's presidential bid."
Trump continued using the band's material. When Tyler issued another cease and desist in 2015, Trump said he would stop using his songs but claimed credit for the "publicity" Tyler got.
"Steven Tyler got more publicity on his song request than he's gotten in ten years. Good for him!" tweeted Trump.
USA Today reported that in fact the licensing company had pulled Dream On from songs authorised for use by the Trump campaign, meaning the song could no longer feature at the president's rallies.
REM
One of the most forthright responses to Trump's use of music came from REM's Michael Stipe. During a Stop the Iran Deal rally in Washington, D.C. in 2015, Trump used their song It's the End of the World as We Know It (and I Feel Fine).
Stipe emailed his reaction to the Daily Beast: "Go fuck yourselves, the lot of you – you sad, attention-grabbing, power-hungry little men. Do not use our music or my voice for your moronic charade of a campaign."
The band issued a statement in September 2015: "While we do not authorize or condone the use of our music at this political event, and do ask that these candidates cease and desist from doing so, let us remember that there are things of greater importance at stake here. The media and the American voter should focus on the bigger picture, and not allow grandstanding politicians to distract us from the pressing issues of the day and of the current Presidential campaign."
Queen
As the 2016 election grew nearer, Trump entered campaign rallies to the sound of Queen's We Are the Champions. The band was not impressed.
"This is not an official Queen statement, but I can confirm that permission to use the track was neither sought nor given," band guitarist Brian May posted on his official website in June 2016.
"We are taking advice on what steps we can take to ensure this use does not continue. Regardless of our views on Mr Trump's platform, it has always been against our policy to allow Queen music to be used as a political campaigning tool. Our music embodies our own dreams and beliefs, but it is for all who care to listen and enjoy."
A cease and desist from the band and record label attorney's soon followed.
Elton John
The president is known to be a fan of Elton John, even adopting his "Rocket Man" taunt about North Korea's Kim Jong Un from the title of one of the artist's songs.
John turned down a request to play at Trump's inauguration and has asked the president to stop using his work at rallies, however campaign rallies still feature hits such as Tiny Dancer.
Neil Young
The Canadian singer-songwriter requested Trump stop using his song Rockin' in the Free World at campaign rallies in 2015. The campaign said its use of the song is legal and Trump has continued to use it.
The singer has since relented, remarking in an interview with Rolling Stone "once the music goes out, everybody can use it." But he has criticised the president, describing him as a "lowlife" and an "animal" to the Daily Beast.