Phelps Apologizes After Arrest for Drunk Driving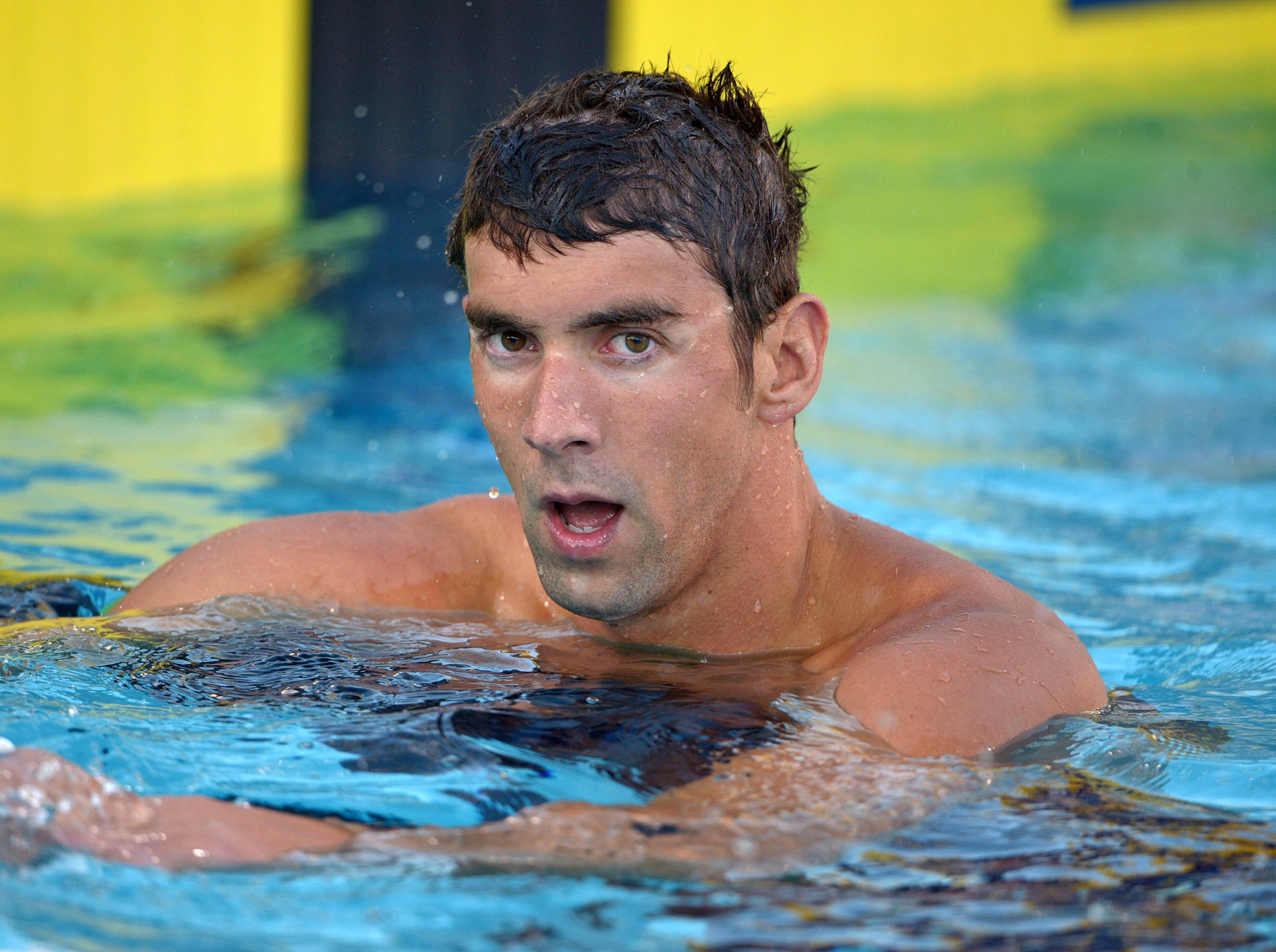 The world was just hit with Michael Phelps apology déjà vu.
In 2004, Phelps was arrested on drunken-driving charges. In 2008, he said sorry for smoking a bong—an event that was captured on camera by a fellow party-goer.
Now, 18-time gold medalist Olympic swimmer is apologizing because early Tuesday morning he was arrested for driving while under the influence. He was also charged with excessive speed for driving 84 mph in a 45 mph zone and crossing double lane lines in his native Baltimore.
According to the Maryland Transportation Authority Police statement, Phelps, 29, was spotted in a 2014 white Land Rover speeding in the Fort McHenry Tunnel at about 1:40 a.m. When the officer stopped the car, Phelps "appeared to be under the influence" and was unable to perform the administered sobriety tests. Phelps was reportedly cooperative.
Upon his release, Phelps posted the following apology on Twitter:
U.S. Olympic Committee CEO Scott Blackmun said in statement that he's "surprised by today's news" and "disappointed on a number of fronts." USA Swimming said in its statement, "The news regarding Michael Phelps and his actions were disappointing and unquestionably serious. We expect our athletes to conduct themselves reasonably in and out of the pool."
After his 2004 arrest, Phelps was sentenced to a $250 fine and 18 months of probation. At his court appearance he said, "I've learned from this mistake and will continue learning from this mistake for the rest of my life." After his 2009 debacle with photographic evidence that he smoked marijuana, Phelps was suspended for three months from the U.S. Olympic swimming team.
While his punishment from the courts has yet to be seen, it is unclear what discipline he will face in terms of swimming. While he doesn't have any more meets scheduled for this year, he does hope to compete in the Olympics for the fifth time, in Brazil in 2016.