Phife Dawg 'Was Always 10 Years Ahead': Chuck D Remembers the Hip-Hop Icon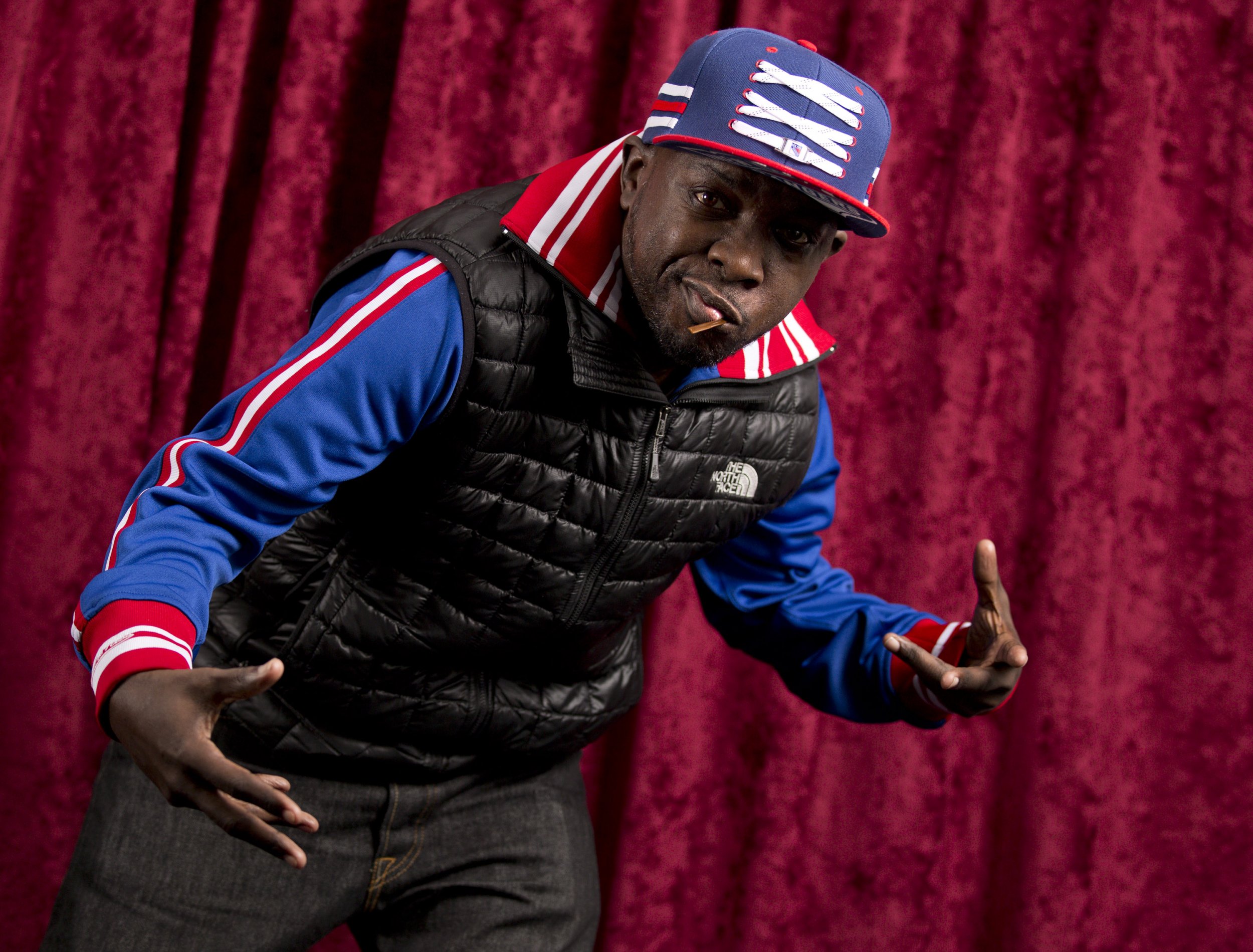 Chuck D woke up to sad news Wednesday morning, as did thousands of other hip-hop artists and fans: Phife Dawg has died.
The Tribe Called Quest emcee, a self-appointed "hip-hop scholar since being knee-high to a duck," whose real name was Malik Isaac Taylor, was 45. The cause of death was complications from diabetes, according to Phife's manager; the rapper famously called himself "a funky diabetic" on 1993's "Oh My God."
"Phife had some health issues that were quite public, so it wasn't like it was totally unknown that he was struggling with diabetes," says Chuck D, the Public Enemy emcee who helped start the hip-hop revolution in the late 1980s. "Everybody was always pulling for him, and everybody always pulled for him anyway. He was that type of guy."
Dozens of other hip-hop figureheads, from Questlove to Kendrick Lamar, paid tribute to Phife's rhymes and influence in the wake of his death.
In an interview with Newsweek, Chuck D recalled Phife's energy, his wordplay and "his enthusiasm for the craft, for hip-hop."
"He could make a word jump out of itself and make you say, 'Oh, yeah. True,'" Chuck D says. "He could make a word jump out of itself and take on a real life. That's the best I can put it."
Though 10 years Phife's senior, Chuck D both influenced A Tribe Called Quest and took influence from the jazz-rap group, which emerged with the 1990 debut album People's Instinctive Travels and the Paths of Rhythm. His earliest memories of Tribe are from 1988 or 1989, shortly before he joined Def Jam.
"They were very aggressive, rhyming hip-hop heads from Queens," he recalls. "We took them under our fold.... At that time, when that next generation came in around 19 to 25 years old, they were very much trained on the golden era [of hip-hop]. And they came in with an era of their own, very heavy on social narrative and heavy on beat and music exploration. Tribe Called Quest was heavily experimental, just like De La Soul. They were proud to do that and cap it off with rhymes."
Phife shared the mic with rapper and sometime producer Q-Tip. (Their call-and-response rhymes—"You on point, Phife?" "All the time, Tip"—remain an essential ingredient in now-classic LPs like 1991's The Low End Theory.)
Phife was "the closest thing to a sports commentator that there ever was in hip-hop," Chuck D says. "He was a big sports fan, big Knicks fan. I tried to explain to ESPN, I said, 'If you're trying to get into the beginning of hip-hop and mixing it with sports, you want to hook up with this guy. This guy knows more sports than many of your sportscasters.'"
Chuck D tweeted today that Tribe's "music bangs forever but as human beings Phife Tip ALI Jar are even better."
"All the Native Tongues cats were just good people, you know?" Chuck D tells Newsweek, referring to the collective of hip-hop artists. "They were better people than they were a group. And they were one of the greatest groups and artists of all time. Just good-ass people, you know."
He says he'll remember Phife's "energy, passion and that cockiness that a rapper has to have." Those qualities re-energized his own work as Tribe charted its own path in the early 1990s, merging upbeat rhymes with groundbreaking production and jazz-inflected beats.
"Whenever you see somebody young who follows in your footsteps and just is really excited about doing it and being it, that re-energizes the whole fort," Chuck D says.
"A Tribe Called Quest, like De La Soul—they were always 10 years ahead," he adds. "Phife was always 10 years ahead. He never took the easy way out of hip-hop."