New Jersey Governor Races To Sanctuary Church After ICE Detains Two People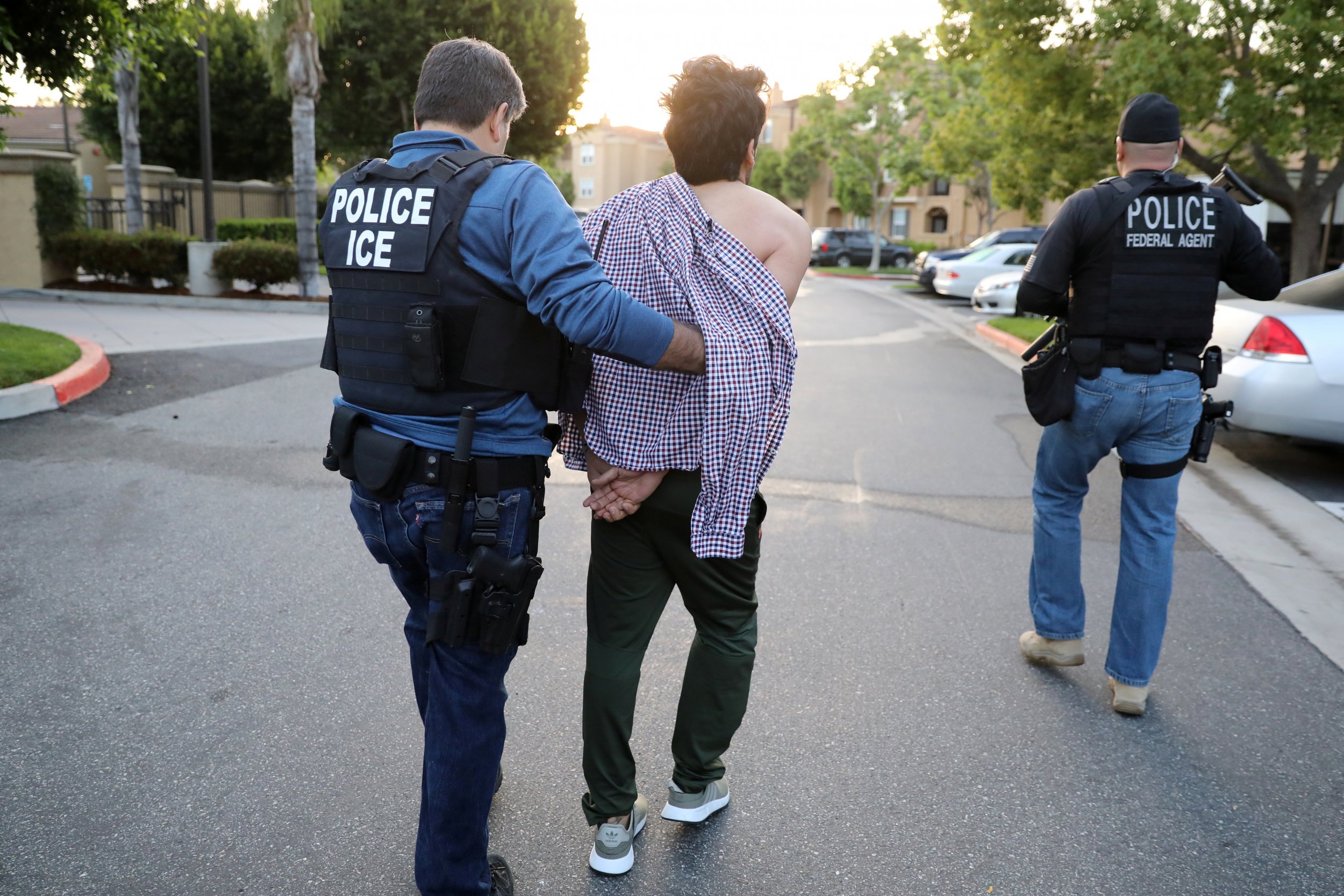 New Jersey Governor Phil Murphy rushed to a sanctuary church for immigrants in New Jersey on Thursday after two Indonesians were arrested by the U.S Immigration and Customs Enforcement, while a third sought refuge in the church.
"We came right over here when we could. We have to find a way to respond to this because this will not stand," said Murphy. "It's not our country, it's not our values, it's not the country you came to escape persecution."
New Jersey residents Gunawan Liem and Roby Sanger were both detained while they dropped their children off at school on Thursday morning, Rev. Seth Kaper-Dale of the Reformed Church of Highland Park, New Jersey told NJ.com. The third man, Harry Pangerman, was able to escape ICE agents and seek sanctuary in the church.
Governor Murphy met with other people who have taken sanctuary at the church and assured everyone that this is not the America he knows.
"We understand the notion of America, our values, the beacon of immigration around the world. That's the America I know," Murphy said.
The two men detained Thursday had one-year stays of removal, according to NJ.com. One man was supposed to check in with immigration officials on Tuesday, another on Feb. 14 and one in March.
Murphy also slammed President Donald Trump's and the Trump's administration stance on immigration policy, saying that Trump does not believe in a country that takes care of immigrants who come to the U.S.
"I believe in all my heart that we are that country, even though we have a president that undermines that," said Murphy.
Emilio Dabul, a public affairs officer for ICE in Newark, New Jersey confirmed the arrest of the two men on Thursday.
"During a targeted enforcement operation today, ICE arrested two foreign nationals in Franklin Park, NJ and Metuchen, NJ. These individuals have an order of removal from the United States issued by an immigration judge and upheld by the Board of Immigration Appeals," Dabul said in a statement to Newsweek.
Republicans and Democrats are expected to discuss the immigration policy changes in Congress. Democrats are hoping to make a deal to give undocumented immigrants who were brought to the U.S. illegally as children protection. The Deferred Action for Childhood Arrivals program (DACA), protects the children known as dreamers from deportation before February 8.
If a deal is made to protect dreamers, it would not protect undocumented immigrants.