Phil Rudd, AC/DC Drummer, Pleads Guilty to Threat-to-Kill Charge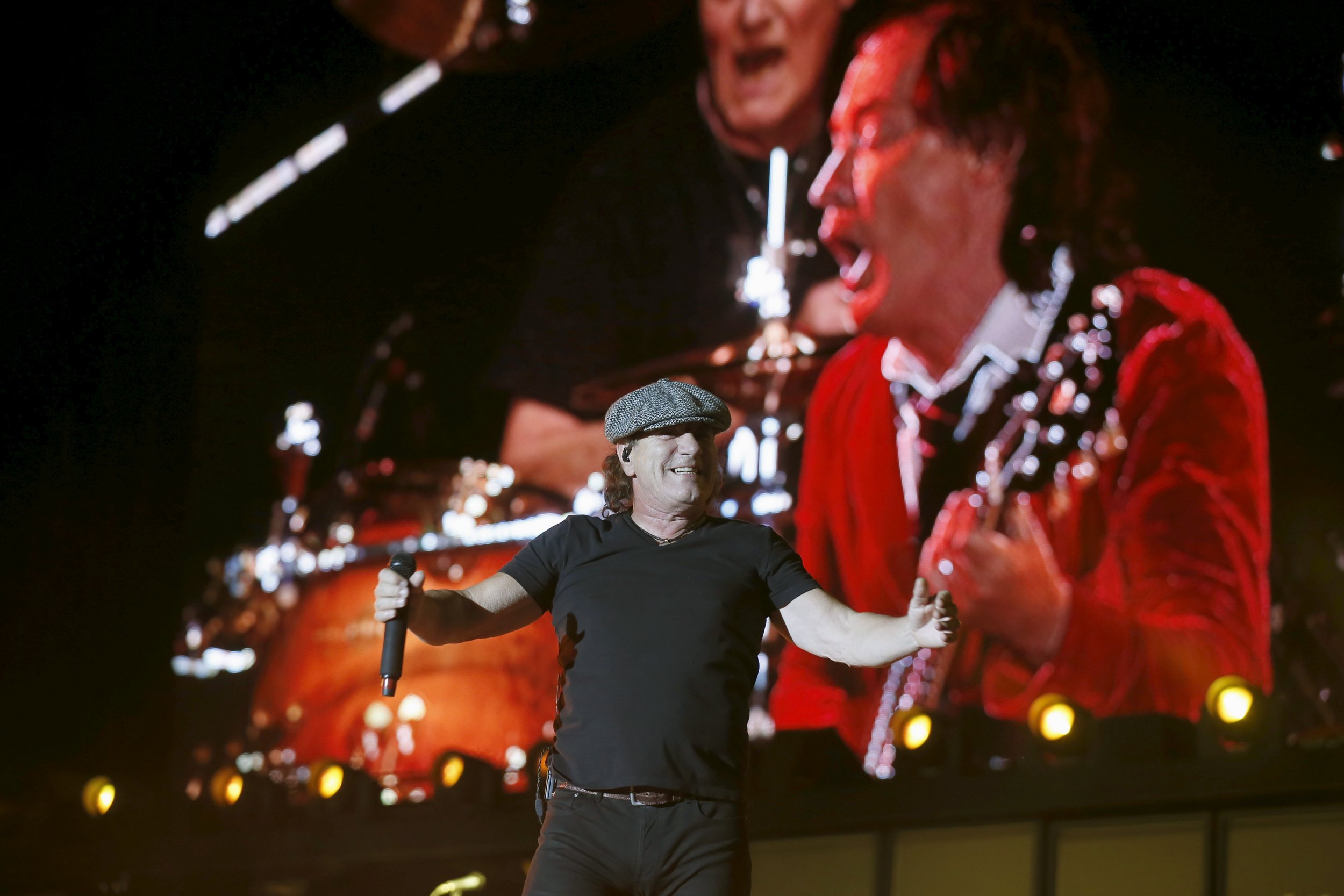 Australian hard rock mainstays AC/DC have undergone dozens of lineup changes over their 40-plus years as a band, following the death of their first vocalist, Bon Scott; personal disagreements; and Malcolm Young's dementia diagnosis.
But Phil Rudd, AC/DC's drummer since 1975, is more of a handful than the band could have bargained for. At a court in Tauranga, New Zealand, on Tuesday morning, the drummer pleaded guilty to a charge of a threatening to kill a former employee.
Rudd, 60, had previously said he was innocent of the threat-to-kill charge, but he changed his plea to guilty at the April 21 hearing, where he also pleaded guilty to possessing methamphetamine and cannabis at his home. The BBC reports that at the hearing, the prosecution discarded a second threat-to-kill charge, concerning the daughter of the victim.
Rudd's trouble began back in August upon the release of his solo album,Head Job. He held a launch party for the album at his upscale restaurant, Phil's Place, in the New Zealand coastal town of Tauranga. But the celebration turned sour when Rudd thought security wasn't strong enough at the event, prompting him to fire several associates on his team, as well as a personal assistant, following the party.
A court summary of facts states that four weeks after the party, Rudd called an associate and told them he wanted the assistant he'd fired that night "taken out" in exchange for $153,000, "a motorbike, one of his cars or a house," according to The Associated Press.
The next morning, Rudd called the former assistant and said he was going to "come over and kill" him. Rudd then tried to call him back several times, but the man understandably didn't answer the phone.
Craig Tuck, Rudd's lawyer, downplayed the charge to reporters outside the courthouse and is quoted as saying that the conflict "essentially revolved around an angry phone call—that was it." Tuck also told reporters that he is seeking a discharge without conviction for Rudd.
Rudd was arrested at his New Zealand home on November 6, 2014. When police searched the premises, they found 3.2 ounces of marijuana and 0.48 grams of methamphetamines in various places, according to the court summary.
Rudd has been out on bail since his arrest and will remain so until a June 26 hearing that will decide his sentencing. For the threat-to-life charge, he faces up to seven years of jail, with an additional three and six months for the cannabis and methamphetamine possession charges, respectively.
But it's unclear whether he'll be convicted at all. The AP notes that a New Zealand law allows judges to not impose convictions in cases where the defendants have pleaded guilty, if they believe a sentence surpasses the crime's severity. Judge Robert Woolff didn't enter a conviction after Rudd pleaded guilty to the charges, according to The Guardian.
Either way, whatever remains of Rudd's reputation is already well on a highway to hell: In February, the band announced that Chris Slade, a former AC/DC drummer, would be replacing Rudd on the band's 2015 Rock or Bust tour.
Phil Rudd, AC/DC Drummer, Pleads Guilty to Threat-to-Kill Charge | Culture