Philadelphia 76ers Become First NBA Team to Partner With Online Sports Betting Brand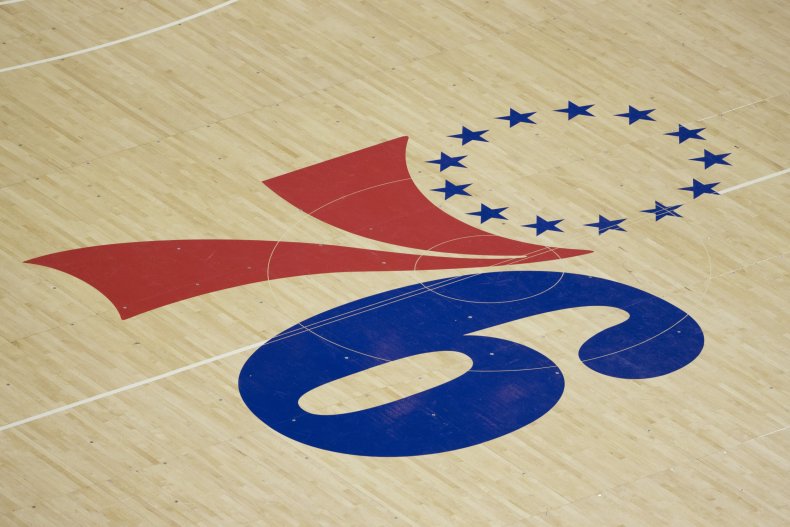 On Monday morning, FOX Bet and the Philadelphia 76ers announced that they were partnering up for the first deal between an NBA franchise and a mobile sports betting brand.
The historic deal between the betting app and the 76ers will look to connect fans to their favorite teams in new ways. "To have the opportunity to tie the FOX Bet brand to one of the most iconic sports franchises in NBA history is absolutely thrilling," FOX Bet CEO Robin Chhabra said. "This agreement connects us with an extremely passionate local fanbase in a unique way."
According to their press release, the agreement will allow FOX Bet to present "near-live game replays on the 76ers Twitter, and will become the presenting partner of the 76ers radio game broadcast and for the teams 'hype video' played on the scoreboard leading into the fourth quarter of its home games."
The deal between the two may come as a shock considering that sports gambling is not legal in all 50 states, but this is not the first time the NBA has partnered with a sports gambling brand.
In 2018, the NBA signed a deal with MGM resorts to become the first professional U.S. sports league to partner with a sportsbook operator. Since this deal, the NBA has gone on to sign deals with Fanduel, DraftKings and The Stars Group, which is a co-creator of FOX Bet. The deals made these brands authorized gaming operators of the league, allowing them to use official league data for sports betting.
The deal between the 76ers and FOX Bet may be the first agreement between a mobile sports betting brand and an NBA team, but the Washington Wizards were ahead in the plan to integrate sports betting with their team.
In October, the Wizards signed a deal to bring an actual sportsbook to Capital One Arena, making it the first U.S. sports venue to introduce a betting facility, when they partnered with Monumental Sports and Entertainment and William Hill.
However, there are currently no plans to build a sports book inside the Wells Fargo Center, where the 76ers play their home games.
To continue to promote their new partnership, FOX Bet has given new users a "boost" to two separate 76ers bets. Prior to the deal, FOX Bet gave users -100 odds on a bet for five 76er starters to combine for over 76 points but have since changed the odds to +200.
FOX Bet also gave users better value for users who bet on the 76ers to win the NBA Championship. The 76ers are currently given odds around +750 to +700 on Fanduel, DraftKings and Bovada, but FOX Bet is giving users +800 odds for the same bet.
"You want it? You got it. We've just boosted the sixers to win the title to +800," FOX Bet wrote on their Twitter account.