Philadelphia Becomes First Big City to Ban Police From Stopping Cars for Low-Level Traffic Offenses
Philadelphia became the first major U.S. city to ban police officers from stopping cars for low-level driving violations after Democratic Mayor Jim Kenney signed two landmark bills into law this week.
The Philadelphia City Council voted 12-2 on October 14 to approve Councilmember Isaiah Thomas' Driving Equality Bill, which seeks to end the traffic stops that promote discrimination while keeping those that promote public safety, according to a press release.
The legislation divides traffic offenses into two categories: "primary violations," which pose a public safety threat and allows police to pull over a driver, and "secondary violations" that don't meet the threshold for a legal traffic stop. A companion bill orders police officers to collect records on all traffic stops and release them to the public on a monthly basis.
Kenney's office said the mayor signed both bills into law Wednesday, and plans to enforce it through an executive order that will be signed by November 3, according to The Hill.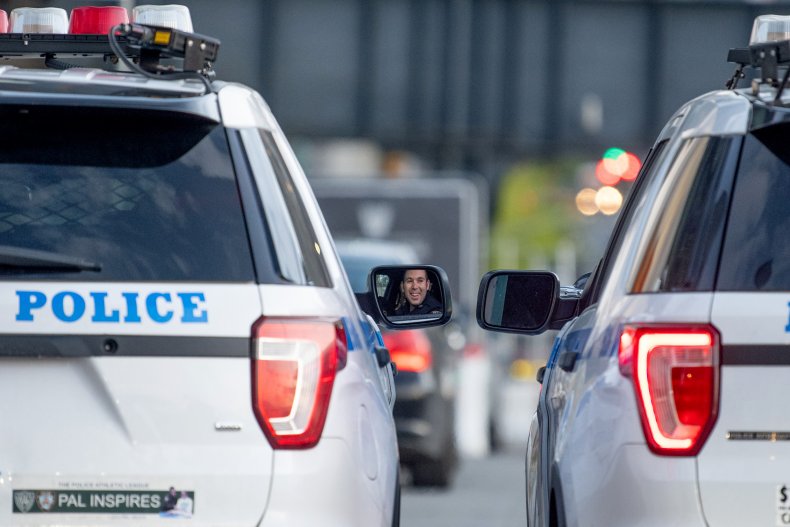 Low-level "secondary" offences include registration plate and bumper issues, according to the Philadelphia Police Department.
Once the bills go into effect, police will not be allowed to pull over drivers for such violations unless they commit an additional violation that poses a high-level risk to public safety.
"We believe this is a fair and balanced approach to addressing racial disparity without compromising public safety," the department said in a statement. "This modified enforcement model for car stops furthers the Department's priority of addressing the issue of racial disparity in the Department's investigative stops and complements the Department's efforts to address these same issues in pedestrian stops."
Thomas introduced the bill with nine cosponsors last October with the intention of addressing "the tension between police and community members by removing negative interactions."
"We need to rethink police-community relations in a way that does not infringe on public safety. I believe that my Driving Equality Agenda does just that," Thomas said in a statement. "A person of color's first exchange with a police officer shouldn't be during a discriminatory traffic stop."
He added: "By working closely with the Philadelphia Police Department, we were able to identify traffic stops that do nothing to keep people safer and remove the negative interaction. I believe this Philadelphia legislation can set a precedent for other cities, not only through the policy itself but through the collaborative process."
Newsweek reached out to Mayor Jim Kenney's office, the Philadelphia Police Department and Councilmember Isaiah Thomas for further comment.