Eagles Fan Attacked Her Girlfriend, Shoved Dog in Microwave After Playoff Loss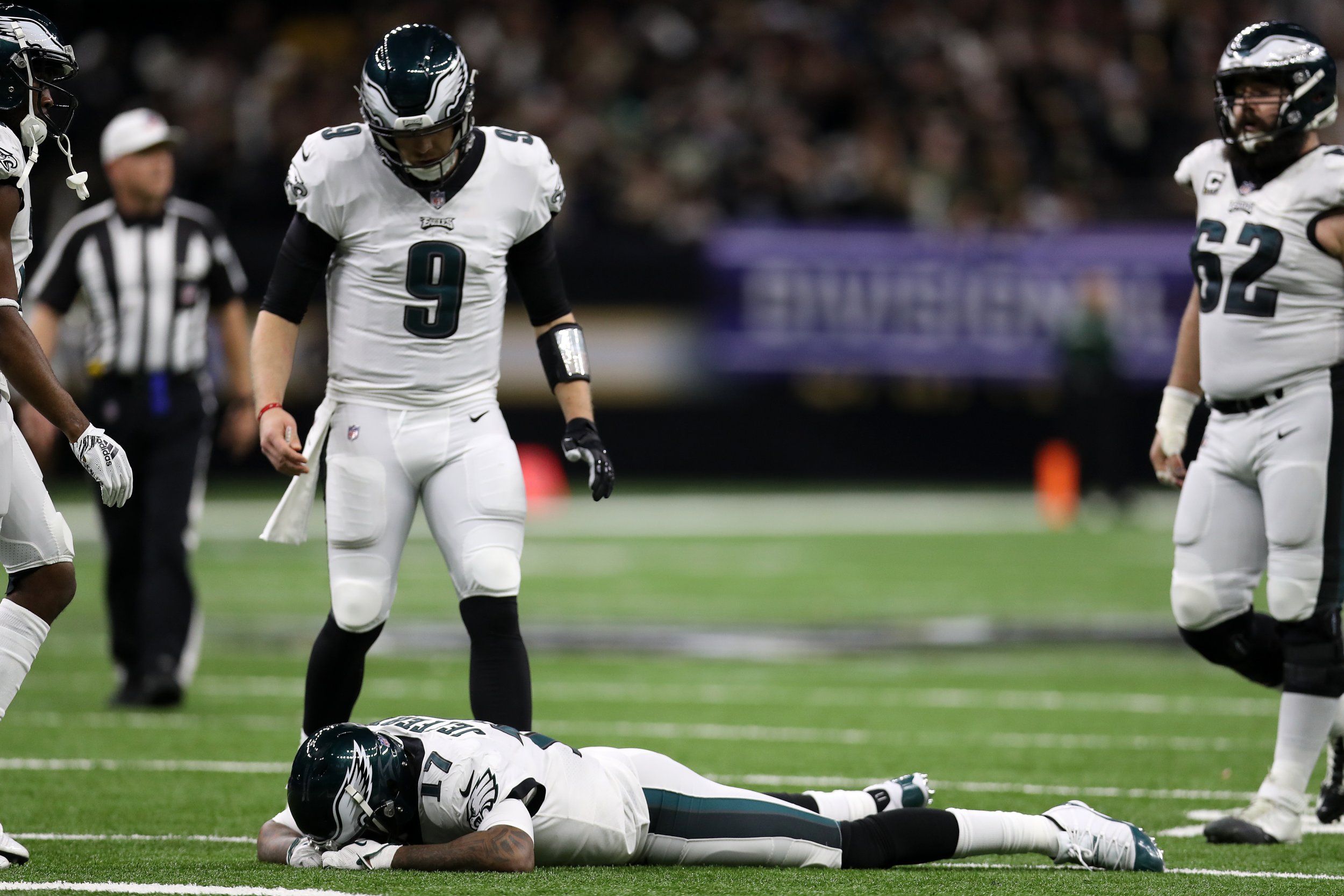 A woman was arrested after allegedly attacking her girlfriend and placed putting her dog into a microwave, following the Philadelphia Eagles loss to the New Orleans Saints.
The incident unfolded at a Best Western hotel in Hanover Township, Northampton County, Pennsylvania, on Sunday afternoon.
Read more: What to look for in the NFC and AFC Championship Games
Colonial Regional police said, in a statement, officers arrived at the hotel at approximately 9:40 p.m. local time, after receiving a criminal complaint from a woman.
The victim said her partner, Kirsten J. Gaskins, got drunk at the hotel and became increasingly enraged after the Eagles' loss to the Saints in the divisional round of the NFL playoffs. In her drunken state, Gaskins pushed her partner to the floor and then allegedly began hitting her in the face, before her girlfriend managed to free herself and call police.
Officers heard the couple had booked their stay at the hotel, which is located approximately 70 miles north of Philadelphia, as part of a getaway and reportedly saw the victim sported cuts on her nose and left cheek and blood on her left hear.
According to the complaint, Gaskins threatened to kill the woman's dog if she left the room. She then left the premises herself. When she returned she found her partner talking to the police and hotel security.
Colonial Regional police added Gaskins, who is originally from Philadelphia, refused to speak to officers and was subsequently taken into custody. As she was being escorted away, she was found to be carrying a marijuana grinder in her jacket.
The police confirmed a Pomeranian dog was found safe inside the microwave in the room.
According to Allentown-based newspaper The Morning Call, following her arrest Gaskins was charged with simple assault, harassment, cruelty to animals and possession of drug paraphernalia.
The 31-year-old was arraigned by District Judge Robert Hawke and released on $20,000 unsecured bail.
The Eagles lost 20-14 in New Orleans on Sunday, as the Saints ended the defending Super Bowl champions' season. Philadelphia raced into a 14-0 lead against the NFC winners, courtesy of touchdowns from Jordan Matthews and Nick Foles.
However, the Eagles failed to trouble the scoreboard for the remainder of the game, as the Saints secured a 20-14 win. They will now host the Los Angeles Rams in the NFC Championship Game on Sunday.
Philadelphia had defied the odds by reaching the divisional round, after winning its last three regular-season games and beating the Chicago Bears on the road in the Wild Card round.
"It just felt like the momentum at that point was in our favor," Eagles head coach Doug Pederson told The Associated Press. "It's been that way all season, and we felt like that sort of magic was going to continue."